'Splash' Remake In The Works; Channing Tatum To Play Mermaid Opposite Jillian Bell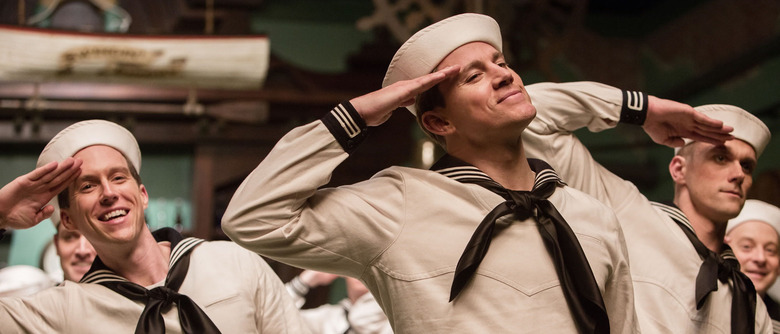 It's surely just a matter of time before Disney gets around to making a live-action remake of its animated classic The Little Mermaid, but in the meantime they're diving headfirst into a different project about fish people. Disney's remake of Splash has just caught Channing Tatum and Jillian Bell, who previously co-starred in 22 Jump Street. But there's a twist: Tatum will be the one playing the mermaid, and Bell will be the human. 
Deadline broke the news of the Splash remake Channing Tatum casting. The 1984 original directed by Ron Howard centered on a young man played by Tom Hanks, who falls in love with a mysterious woman played by Daryl Hannah. What he doesn't know is that she is actually the mermaid who saved him when he was a child. In the remake, Tatum will play the Hannah role and Bell will be in the Hanks role.
Bell reportedly pitched the idea for the new version, and Marja-Lewis Ryan has been set to write the script. Ryan's credits include The Four-Faced Liar, an indie dramedy directed by Jacob Chase. She last wrote and directed Liked, a comedy produced by Timur Bekmambetov. Howard and Brian Grazer, who worked together on the original Splash, will produce along with Tatum, Reid Carolin, and Peter Kiernan.
Bell had starred in shows like Eastbound & Down and Workaholics before getting a big-screen breakthrough with 22 Jump Street starring Tatum. The pair recently reunited for an episode of Bell's Comedy Central series Idiotsitter, with Tatum making a guest appearance as a dim and dickish football player. Bell was last seen in Goosebumps and The Night Before, and will next appear in Office Christmas Party and Rock That Body.
Tatum was last seen in Hail, Caesar!, where he coincidentally played a very different kind of character preparing to set out for sea. His upcoming credits include Kingsman: The Golden Circle, Steven Soderbergh's Logan Lucky, and the X-Men spinoff Gambit. Tatum and Bell are both very funny people who are even funnier together, and a gender-swapped Splash remake sounds like a great showcase for their comedic talents.