'Game Of Thrones' Season 8 Will Be The Last, But There's Still A Chance For Spin-Offs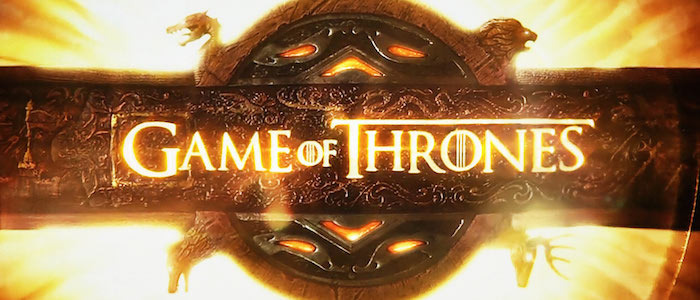 Casey Bloys, president of HBO Programming, spoke to the Television Critics Association on Saturday. As always, there were many questions about Game of Thrones. The show's creators, D.B. Weiss and David Benioff have stated their intentions to end the series after eight seasons, and that the final two seasons would only comprise of 13 episodes. Now the HBO executive has confirmed that Game of Thrones final season will be the eight, but he also discussed the possibility of spin-offs happening as well.
With season seven of Game of Thrones intended to only have seven episodes, that would mean the final season will only have six. But Bloys could not specifically nail the episode count down. "The exact number for the seventh season is locked at seven," Bloys said. "For the eight I'm not sure yet. The guys know we'll take as many as they can give us."
However, Bloys could confirm that the eighth season would definitely be Game of Thrones' last:
"[Weiss and Benioff] have a very specific plan about the number of seasons they want to do. If I could get them to do more, I would take 10 more seasons. We take their lead on how they think they can do the best version of the show."
There is a finite story to Game of Thrones. Even though the television show has overtaken George R.R. Martin's books, they are still following the story Martin is telling. Both the books and the series are approaching a definitive ending. That doesn't mean there can't be more stories told in Westeros though, and Bloys has kept the flame alive on a possible spinoff to follow Game of Thrones:
"We've talked about it. It's something I'm not opposed to but it has to make sense creatively. The guys weren't opposed to it but there are no concrete plans."
Game of Thrones leads HBO's Emmy nominations for 2016, but they won't be eligible for 2017. Production on the seventh season will delay the show from Emmy consideration in 2017, an unfortunate side effect of producing the best show possible. "Our main goal is to do the best show for our subscribers and fans," Bloys said. "Shooting in cold climate is what they need. The byproduct is we're not going to be in Emmy consideration. That's something we'll have to live with."Game of Thrones is expected to return in 2017 on HBO.