Why Marvel TV Characters Are Unlikely To Appear In Marvel Films [TCA 2016]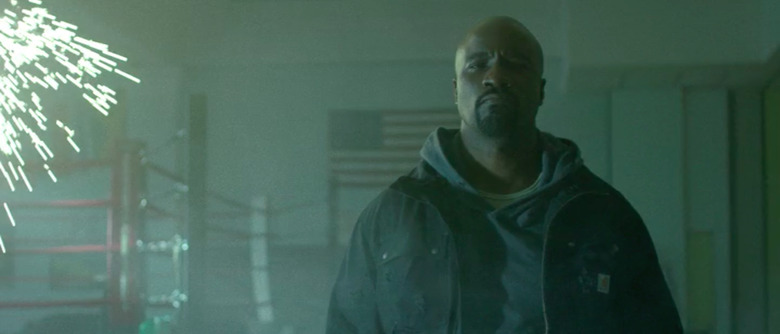 Jeph Loeb, president of Marvel Television, was on a Netflix panel for Luke Cage before the Television Critics Association. Loeb is in charge of all live-action and animated Marvel shows, including the Netflix titles and ABC's Agents of S.H.I.E.L.D. and Agent Carter. When asked if we could see any of the television characters, be it Luke Cage or Daredevil, in any of the Marvel movies, Loeb explained why it would be prohibitive to the television schedules. 
"I can tell you that part of the challenge of doing this sort of thing is that the movies are planned out years in advance of what it is that we are doing," Loeb said. "Television moves at an incredible speed. The other part of the problem is that when you stop and think about it, if I'm shooting a television series and that's going to go on over a six-month or eight-month period, how am I going to get Mike [Colter] to be able to go be in a movie? I need Mike to be in a television show."
Loeb did not completely rule out a crossover, and some of the film characters like Nick Fury, Siff and Maria Hill have appeared on television. "Anything is possible," Loeb continued. "As I often get reported by you folks for saying #ItsAllConnected, our feeling is that the connection isn't just whether or not somebody is walking into a movie or walking out of a television show. It's connected in the way that the shows come from the same place, that they are real, that they are grounded."
A crossover also has to mean something. If they only show up for a joke, it defeats the purpose of connecting the worlds. "We have seen some characters that have appeared and crossed over," Loeb said. "Most notably, one of our cast members that isn't here because she's working is Rosario Dawson, who continues the character of Claire Temple. So the short answer is we are already doing it. The long answer is as things go by, as the story dictates it, we've always been big fans of providing Easter eggs for our fans, but we never want to be known as an Easter egg farm. It has to work within the story. We never want to do Luke Cage gets into a cab as Foggy Nelson and Matt Murdock are getting out of the cab. For those of you that are old enough to know this reference, it's not when The Man from U.N.C.L.E. was on Please Don't Eat the Daisies. You actually get to see our characters interact with each other."
Luke Cage premieres September 30 on Netflix.