This Week In Trailers: Red Christmas, Steve Aoki: I'll Sleep When I'm Dead, Spear, Train To Busan, The Love Witch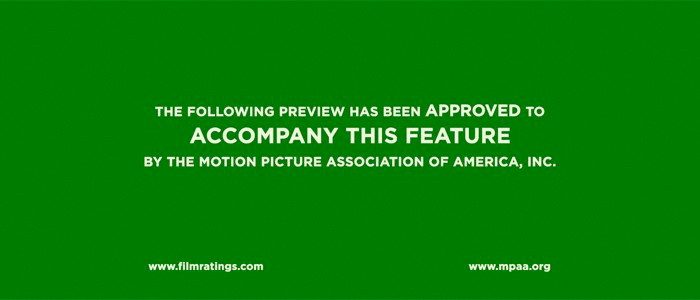 Trailers are an under-appreciated art form insofar that many times they're seen as vehicles for showing footage, explaining films away, or showing their hand about what moviegoers can expect. Foreign, domestic, independent, big budget: What better way to hone your skills as a thoughtful moviegoer than by deconstructing these little pieces of advertising? This week we find life once again in the zombie genre, get interested in a real DJ, get disinterested in a fake DJ, revel in the joy of a bloody throwback, revel even more in a bloody (and salaciously sexy) throwback, and get in touch with our Aboriginal roots.The Love Witch Trailer (REALLY NSFW)
If you can't already tell by the thumbnail, there is going to be some sexy time in this one.
Director Anna Biller has created an incredible sexploitation yarn that looks every bit as authentic and genuine as anything made in the era this is going for. Everything from the actors, the lighting, the accouterments surrounding our players, the nutty dark browns, it's amazingly and lovingly crafted. The trailer itself is a bit of a gem in how we move, narratively, from the beginning to the end as it gives us big chunks of time within scenes that eschews the normal quick cuts we see everywhere else as it relates to modern trailers. It's sexy, it's scary, it's smart and it's obviously lovingly done as an ode to movies from long ago. I welcome this new witch.
Red Christmas Trailer
Ok, here are the deets you need to know: it's starring Dee Wallace (big ups to her 220+ roles she's booked so far in her career) and it's sorta about abortion.
Director Craig Anderson knows what kind of movie this is and shoots the hell out of it to much exploitative effect if you take the trailer's word for it. What we get here is a little disturbing but in the best way possible. When things start going south it's as if your eyes are taken on a wild journey of obnoxious sights and colors, narrative be damned! There is so much screaming and running we have no time to talk about what's really going on. And, who cares? We have insanity running rampant and we're all just along for the ride.
Steve Aoki: I'll Sleep When I'm Dead Trailer
Sure, I'm down.
It's not so much that I'm enamored with this dude who I only know by the stories of cake being flung into the audience for reasons I am sure would be easy to figure out with a Google search. However, director Justin Krook takes a look at this guy through the lens of a man who sees this as an entrepreneurial opportunity. From his dad of Benihana fame (love that teppanyaki) to the nudge that this is coming to us by way of the people who made Jiro Dreams of Sushi there is a real sense that is more than just an EPK for Aoki. I'm glued into how this guy built his own brand and how we plans to keep going. It may not be an expose on the leader of the free world but as long as the story is a good one, I'm listening.
Train to Busan Trailer
OH YEAH.
I don't know exactly what I see in Yeon Sang-ho's latest that has reinvigorated my laissez-faire attitude on all things zombie but he's done it. Whether it's the zombie on the train motif, whether it's tickling the part of my brain that responded especially well to Zack Snyder's Dawn of the Dead when it came out or something else entirely, but this trailer just hums along without any lag. The colors pop, the action is fierce and the pull-quotes just seal the deal. With it being light on the dialogue it gives the trailer some room to show off and for a movie like this that's exactly what it needs to do.
XOXO Trailer
Honestly.
I don't know if director Christopher Louie had a chance to check out Pepsi's latest TV spot but I genuinely had more affinity towards that commercial, from a faceless, soulless, heartless, ruthless, brand than I did with this trailer. It feels false and shallow while also being completely uninspired. I'll go back to watching Go and enjoy the EDM experience of the late 90s than be subjected to this wafer thin cracker of a TV movie.
Spear Trailer
Djali, a young Aboriginal man journeys through his community to understand what it means to be a man with ancient traditions in a modern world.
Director Stephen Page directed a wonderful segment of the equally wonderful film, The Turning. His contribution, "Sand", was reason enough to see what he was going to do next. The result, it looks like, is as compelling as the film Pina. With this movie's emphasis on transcending the stage, to try and bring something deeper than just dialogue or something spoken, the net result is a trailer that moves you. It inspires and triggers that part of your mind that seeks to try and place it in a narrative frame but it cannot because it's so unique in how it approaches in engaging with you. I was left smitten by what it promises and what it wants to communicate.
Nota bene: If you have any suggestions of trailers to possibly be included in this column, even have a trailer of your own to pitch, please let me know by sending me a note at Christopher_Stipp@yahoo.com or look me up via Twitter at @Stipp
In case you missed them, here are the other trailers we covered at /Film this week: