Rumors Debunked: Han Solo Isn't In 'Rogue One', Jason Todd Is Not The Joker In 'Suicide Squad'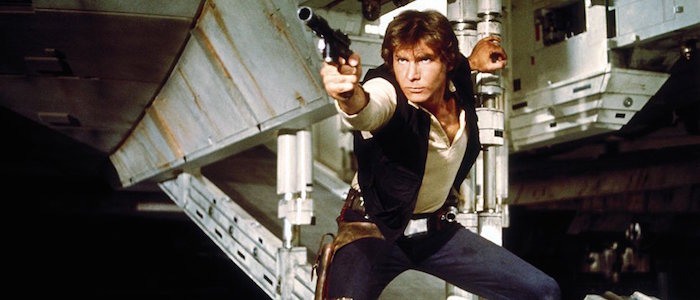 When Lucasfilm announced earlier this month that Alden Ehrenreich would lead the Han Solo anthology film, they were just confirming what fans already knew — the trades had revealed the casting months ago. But not every report and rumor pans out so nicely. For example, there's been a lot of speculation that Ehrenreich's Han Solo could cameo in this winter's Rogue One: A Star Wars Story. However, director Gareth Edwards has gone on the record to shut down the rumors.
Meanwhile, over at Warner Bros., Suicide Squad director David Ayer is battling a pesky and persistent fan theory of his own. Many have wondered if Jared Leto's Joker could be Jason Todd, whose defaced costume was seen in Batman v Superman: Dawn of Justice, but Ayer insists that's not the case. 
Let's start with Rogue One: A Star Wars Story. There's been a lot of speculation that Han Solo could pop up in Rogue One, and as theories go this one isn't too far-fetched. Lucasfilm seemed eager to fill the role quickly, even though the movie doesn't open until 2018. And narratively, the timeline would make sense. Rogue One is set shortly before the events of A New Hope, so a young Han Solo could conceivably cross paths with Jyn Erso and her friends. Moreover, Ehrenreich is signed for a three-picture deal as Han Solo, so it seemed possible that Rogue One could be one of those pictures.
However, in a conversation with Extra, Edwards stated in no uncertain terms that Han Solo is not in Rogue One: A Star Wars Story. "I'm not sure if I'm allowed to do this, but I think I should," he said. "I can put to bed, Han Solo is not in the movie." And if you don't believe him, maybe you'll trust Lucasfilm president Kathleen Kennedy, who said the same thing in a separate interview. When asked about the rumor, she gave a firm answer. "No. I can confirm that," she said.
Oh, and while she was at it, she also squashed speculation that Hayden Christensen could be in Rogue One. "No, that is not true," she said. "I can confirm that, he is not in it."
It's possible, of course, that Edwards and Kennedy are lying through their teeth. They wouldn't be the first filmmakers to spread some mistruths in order to preserve a plot twist (Star Trek Into Darkness' Khan reveal being the most memorable recent example). But it seems just as plausible that they are telling the truth. It'd be possible to work Han Solo into Rogue One, but based on what we know about the story there's no good reason he has to be there.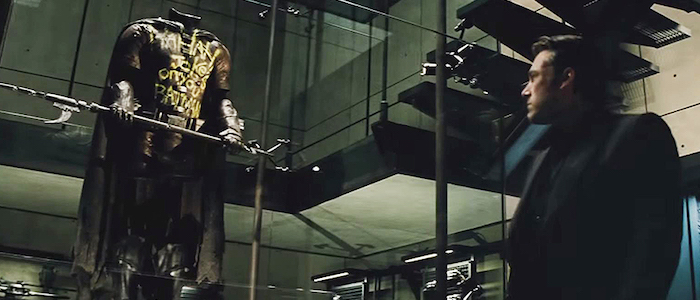 Moving on to the other rumor du jour, you may have heard some theories that Suicide Squad's Joker is actually the new identity of Jason Todd, Batman's former Robin. Part of that is accurate. In Batman v Superman, we see a Robin suit. There's writing all over it that looks like the work of the Joker. And Warner Bros. has since confirmed that that Robin was indeed Jason Todd. But from there, fans have pored over the Joker's tattoos and scars to conclude that Jason Todd didn't die, but just came back as Leto's Joker. And that's the part Ayer denied to WSVN-TV.
Ayer was asked what the "most ridiculous rumor" about Suicide Squad was. He answered, "That the Joker is Jason Todd. It ain't the case. He's not." Again, Ayer could be lying. But he probably isn't, especially since he brought it up himself — the interviewer didn't ask about the "Jason Todd is Joker" theory specifically.
The interview did ask about widespread rumors that Suicide Squad had undergone reshoots to add more humor, and Ayer was happy to squash those as well. "I don't think you can do that," he explained. "You know, 'cause it's like, what, you've got a scene and all of a sudden dudes are cracking jokes and then you're back into the old scene? It doesn't work like that. The movie was always funny. The movie was a lot of fun. And the studio just gave me more resources to make it even better."