Is Alden Ehrenreich Signed For A Han Solo Movie Trilogy?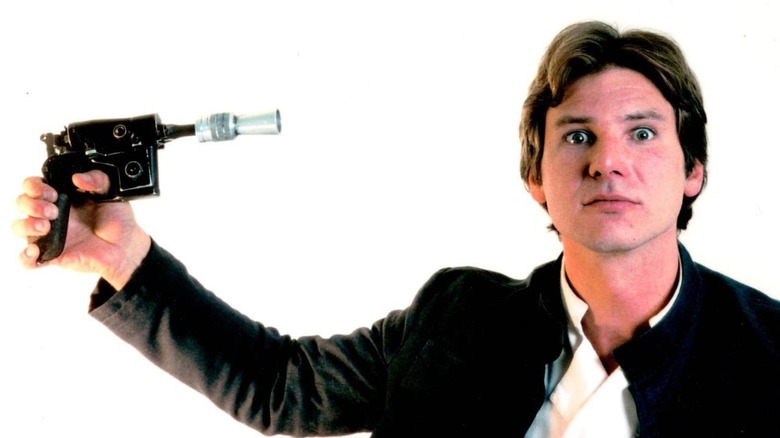 At Star Wars Celebration Europe 2016, Disney finally confirmed what everyone in the galaxy already knew: Alden Ehrenreich would be playing a young Han Solo in the yet-to-be-titled A Star Wars Story standalone film from Lego Movie geniuses Phil Lord and Chris Miller. But what we didn't know at the time is just how many films Alden Ehrenreich is signed on for. A new report claims that the Hail, Caesar! star is signed to a three-picture deal, which would bring a Han Solo movie trilogy to life. While I believe he is signed on for three films, I don't think we'll be getting a Han Solo trilogy. Let me explain why.
So the report comes from the New York Daily News, who ran the story under the headline "EXCLUSIVE: Disney planning trilogy with Han Solo prequel and its star Alden Ehrenreich." Sounds like a legit story, right? Well it comes from Confidenti@l, the paper's gossip section. That's not to say it isn't accurate. The report claims that Disney has "quietly signed the 26-year-old Hail, Caesar! star to a three-picture deal... paving the way for more Han Solo flicks if the one currently being written strikes gold at the box office."
"They feel that his character has the right potential to become a central figure in several movies," our source said. "They're keeping things under wraps at the moment, but the deal is that he has signed for at least three movies."
The paper's source claim that Han Solo's early adventures "do not need to be tied to the Empire," which will let the stories "explore new galaxies and crazy creatures and bring in a wide array of new characters."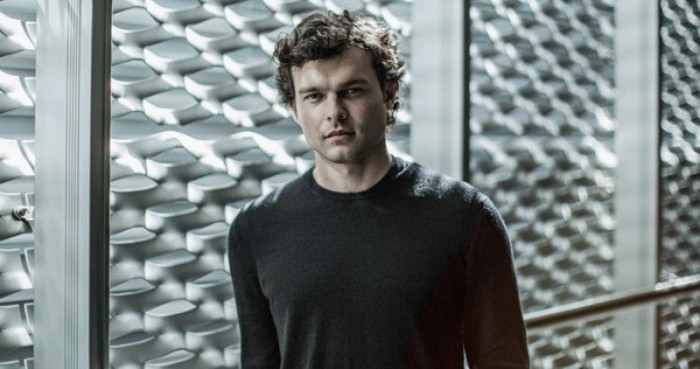 I think its fair to say that Ehrenreich has been signed by Disney for more than one film, and probably at least two more movies. This is commonplace in the post-Marvel world of cinematic universes and franchise sequels. I'm not, however, convinced that Disney is planning a Han Solo movie trilogy. When I talked to Lucasfilm head Kathleen Kennedy right before the release of Star Wars: The Force Awakens, she seemed confident that the Star Wars Story films would be standalone stories that would not launch new sub-franchises. Here is what she said:
Well the Saga films are primarily the soap opera centered around the Skywalker family. The standalone films can be a wide variety of genres inside the Star Wars universe, and they very definitely have a beginning, middle, and end. They are not being designed to necessarily build new franchises. They are really being designed as standalone movies which is fantastic for the filmmakers we bring in, and the actors we hire, because it's a different sensibility. And the stories can fall pretty much anywhere on the timeline. There is no strict guidelines for what we're doing.
I imagine that Lawrence and Jon Kasdan's screenplay tells the story of Han Solo leading up to A New Hope. I'm not sure there will be much room to tell more Han Solo stories in that timeline, and once he enters the Rebellion his story is very tied to that of the galactic war against the Empire.
So why would Ehrenreich be signed for more films if Disney is not actively planning a Han Solo movie trilogy? Well, there has been a long standing rumor that Han Solo will make an appearance in Rogue One: A Star Wars Story. This might explain why the actor was cast so far in advance of production of the Han Solo standalone film. So it's possible that this multi-picture deal included that appearance as well as possible future appearances in future Star Wars movies. We also know that Josh Trank was developing a space-set spaghetti western Boba Fett film before he dropped out of the picture. Might Han Solo fit into the story of the galaxy's most infamous bounty hunters? It's entirely possible.
And yes, I'm sure if this film is super successful Disney would want to have Ehrenreich locked down just in case they want to do another Han Solo movie. But I don't believe that Disney is developing or planning for a Han Solo movie sequel at this time.