'Black Panther': Danai Gurira Joins Cast, Lupita Nyong'o And Michael B. Jordan Confirmed [Comic-Con 2016]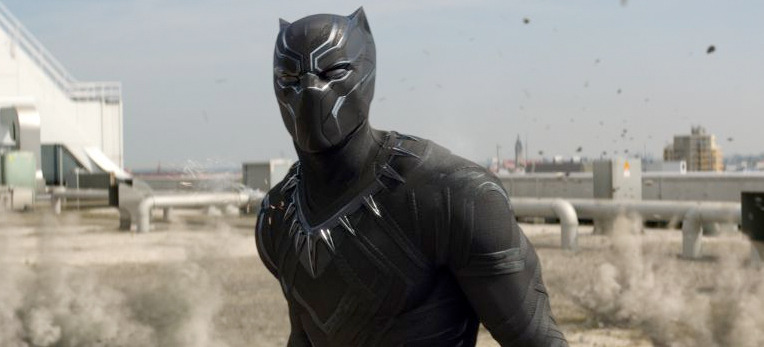 Captain America: Civil War was all about the showdown between two of Marvel Studios' flagship heroes, Captain America and Iron Man. But a newcomer very nearly stole the show from right under them. Chadwick Boseman made a huge splash in his first appearance as T'Challa a.k.a. Black Panther, proving himself to be a very charismatic, very smart, and very different kind of Marvel superhero.
He's got his own solo movie launching in 2018, and at Comic-Con today Marvel took a few minutes to confirm the incredible cast of the film. In addition to Boseman, Black Panther will star Danai Gurira (The Walking Dead) as Okoye, Lupita Nyong'o as Nakia, and Michael B. Jordan as Erik Killmonger.
Let's run down who the newly confirmed actors are playing.
Okoye (Danai Gurira) is the head of the Dora Milaje, an order of warrior women who serve the Black Panther.
Nakia (Lupita Nyong'o) is another member of the Dora Milaje. In the comics, her character falls in love with Black Panther.
Erik Killmonger (Michael B. Jordan) is the villain, a Wakandan whose family was exiled to the U.S. and therefore bears a grudge against Black Panther. He's an expert fighter with an intellect to match T'Challa's, described as a sort of Batman type but as a villain.
Cast and new logo for Marvel's "@theblackpanther" just revealed at #MarvelSDCC! https://t.co/KlRFgZiiyL pic.twitter.com/AHDTYX0uI3

— Marvel Entertainment (@Marvel) July 24, 2016
Details about the plot of Black Panther are still under wraps, but director Ryan Coogler has described it as his "most personal movie to date."
It's a specific challenge. What Marvel's doing, and what you see a lot of studios doing now that Marvel has done it so successfully, is making content that exists in a particular universe, where the characters tie in and crossover, and I think that's a great creative challenge to me—to make this movie as personal as possible. It's going to be my most personal movie to date, which is crazy to say, but it's completely the case. I'm obsessed with this character and this story right now, and I think it's going to be very unique and still fit into the overall narrative that they're establishing.
Besides the cast members named above, it's also believed (but not confirmed) that characters could return from other Marvel films, including Andy Serkis as Avengers: Age of Ultron's Ulysses Klaue, Martin Freeman as Captain America: Civil War's Everett Ross, and Sebastian Stan as Captain America's Winter Soldier.
Black Panther opens February 16, 2018.