You Don't Have To Be At Comic Con To Buy These Mondo Star Wars Prints By Jock & Mike Mitchell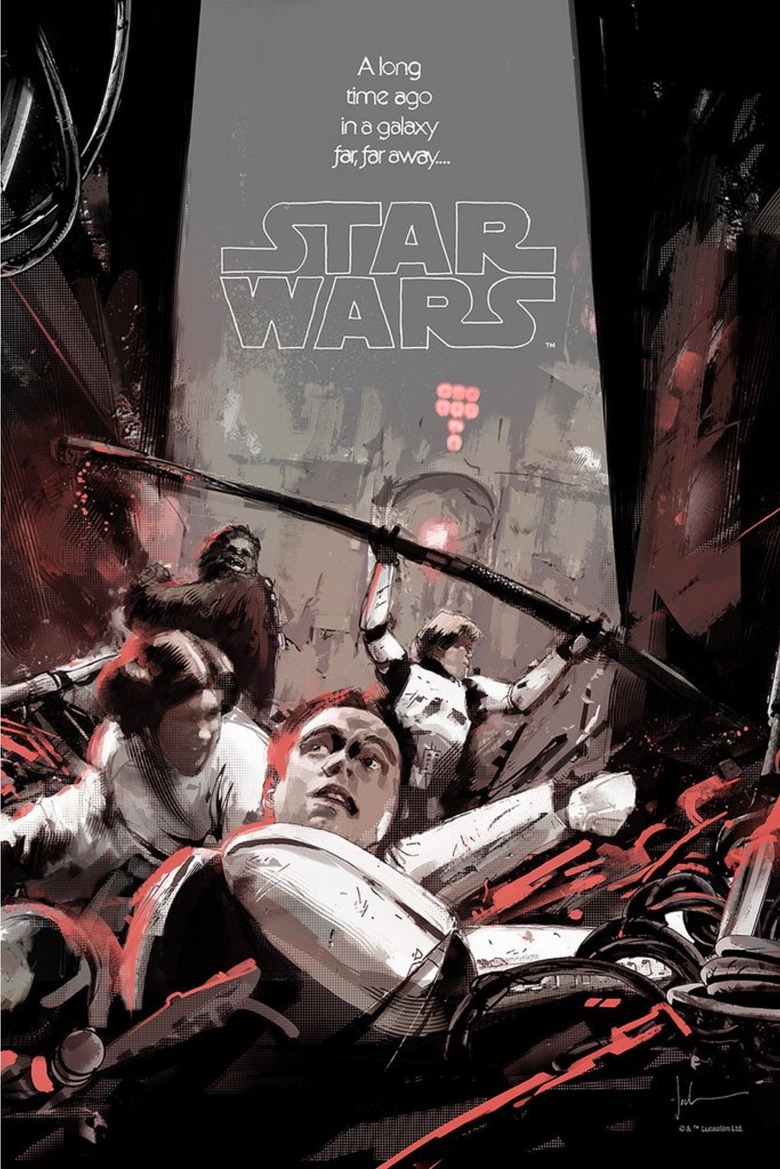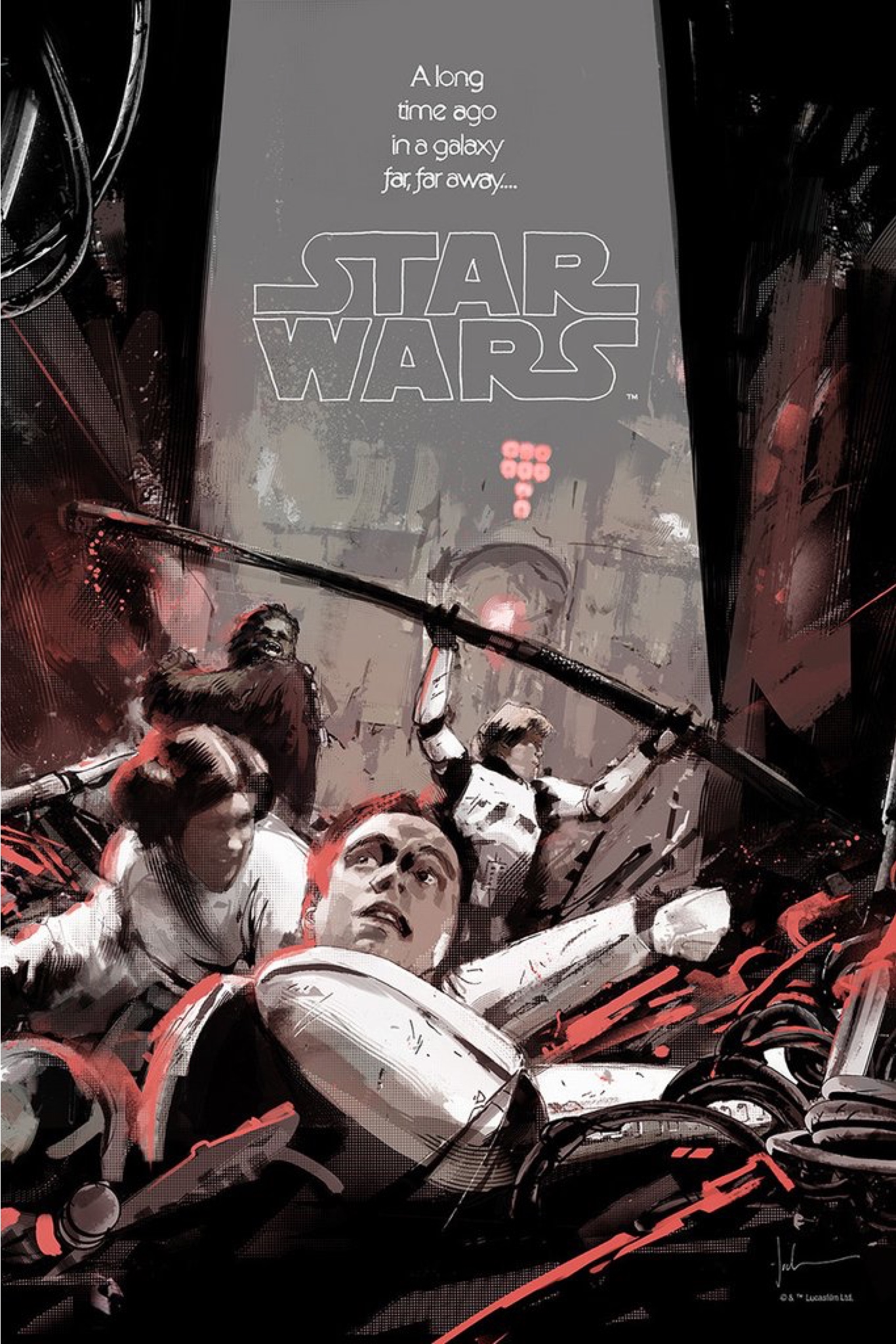 San Diego Comic Con International 2016 is in full swing, and Mondo is selling a bunch of crazy comic con exclusive prints and vinyls on the show floor. But just because you aren't in attendance at the the convention doesn't mean you have to miss out on some of the goodies. In fact, unlike most Mondo limited edition releases, you will be able to get your hands on these two awesome Star Wars prints. Hit the jump to check out Mike Mitchell's Rey and Jock's Into The Garbage Chute, Flyboy prints and find out how you can get them.
Mondo Comic Con 2016 Star Wars Prints
Up first is Rey by Mike Mitchell, a 12 x 16 inch giclee print which is available for only $55. This is the latest edition to Mitchell's side portrait series, nd will look great alongside the others in this series.
Also available is Into The Garbage Chute, Flyboy! by Jock, a 24 x 36 inch screenprint which is on sale for only $60. The horizontal lobby card variant is being sold exclusively at the con. As much as I think this scene benefits from the horizontal orientation, I really am not a fan of the lobby card-style border of the con exclusive. I've also, like many of you, run out of room for big 24 x 36 posters, so as much as I love both Jock and Star Wars, I'm unable to buy this particular print.
Both of these prints are available right now on Mondo's website, and will remain available until Monday at 12:00pm CST. The edition size will be determined by how many people buy these prints during this weekend.