'Justice League Action' Will Feature 152 Different DC Comics Characters [Comic-Con 2016]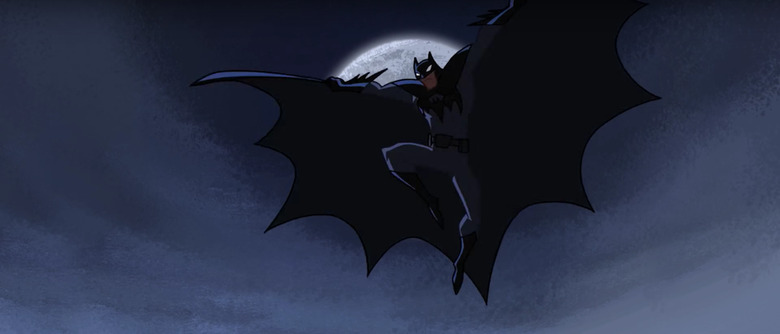 Cartoon Network's new DC animated series Justice League Action will feature two 11-minute standalone adventures per episode. We interviewed producers of the show at Comic-Con, who told us they have so far used 152 DC characters, including 60 different heroes and 40 different villains. That allows them to include some of the more niche characters along with the big names.
"Constantine, he is in quite a few early episodes, and Space Cabby is a fresh one," said Butch Lukic. "He's definitely a character that DC wanted involved in the series and it turned out to be a good choice. We definitely can go a lot of places with Space Cabby. Patton Oswalt is playing Space Cabby so that's great." 
That's a pretty expansive animated universe, especially considering the series began as a solo DC project. "Originally we were supposed to be doing a new Batman series but me and Alan [Burnett] got together, and Paul Dini I think," Lukic said. "Eventually a week later it was suggested we do a Justice League show instead because there was a gap between a new series plus the movie that's going to come out. So we got the go ahead to do a Justice League series but there's one catch. It's going to be 11-minute episodes."
11 minutes is not much time to spend with one character, let alone 152. Producer Alan Burnett explained how the episodes focus on different characters. "We mostly focus on three of them at a time," Burnett said. "We want to put Superman, Batman and Wonder Woman out front, so they're featured in most of the stories."
DC had a lot of input in which characters would appear on Justice League Action. Fortunately, they were all the characters the producers already wanted. "They gave us a list at first," Lukic said. "That was based originally on the [New] 52 comics. The list of characters in there were what they wanted and it was pretty much the ones everyone wants, plus some odd ones. We definitely got most of those in, plus a few that we thought of that would fit."
While most of the episodes are original stories, Justice League Action did allow Burnett to recreate one of his childhood favorite comic books. The villains Demons Three appear, only now they're called the Brothers Jin.
"It's [episode] number 11 or something like that," Burnett said. "It's one where they have to disguise themselves as each other. If they said their name as they were casting a spell toward them, then that would cast a spell. If they were dressed as other superheroes and they said the wrong name, then the spell wouldn't have any effect."
James Kreig described a Halloween episode. "There's a haunted house episode with kids set during Halloween and they're dressed up as their favorite heroes," Kreig said. "It's probably my favorite so far. I think it was written by Paul Dini."
"'Plastic Man Saves the World' is one we've got upcoming and it's a beautiful show," added Lukic. "It's also the first time we show Metropolis and it looks pretty nice. Watch out for that one."
Popular DC villains appearing include Zod, Darkseid and Steppenwolf. Some A-list voice actors are already announced, like James Woods playing Lex Luthor, Brent Spiner as the Riddler and Michael Dorn as Atrocitus. They are saving Mr. Freeze for a surprise.
"That voice you'll recognize when it shows up," Lukic said.
The voice of Mr. Mxyzptik is also being kept under wraps, but Lukic said it is someone fans of DC animation will recognize. "We brought back someone to play that character," Lukic said. "We were initially trying for someone else but they had other obligations but it definitely paid off to get the same actor that played him 20 years ago."
Cartoon Network has not set a premiere date for Justice League Action yet, but Lukic expects it to premiere either the end of August or middle of September. They have produced 26 half hours, totaling a very significant 52 shorts.