'Iron Fist' Teaser Trailer: Danny Rand's Long Journey Home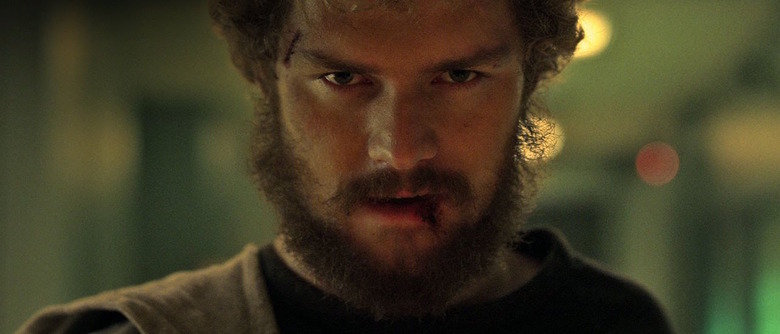 The centerpiece of Marvel TV's Comic-Con panel this year was Luke Cage, but they found a few minutes to squeeze in a couple of their other upcoming shows. The event closed out with the very first footage from Iron Fist, Netflix's fourth Marvel superhero movie — and the last one before their four flagship heroes team up for The Defenders. Watch the Iron Fist Comic-Con teaser below. 
Danny Rand fights relentlessly to regain everything he's lost in Marvel's Iron Fist, coming soon to Netflix.
Finn Jones (Game of Thrones) leads the Iron Fist cast as Danny Rand, otherwise known as Iron Fist. Also starring are Jessica Henwick (another Game of Thrones alum) as Colleen Wing, an ally of Rand's; David Wenham as Harold Meachum, who worked with Danny's parents; and Jessica Stroup and Tom Pelphrey as Joy and Ward Meachum, Harold's adult children. We can also expect to see some familiar faces pop up including Carrie-Anne Moss reprising her Jessica Jones role as Jeri Hogarth. Rosario Dawson's Claire Temple has become sort of the Nick Fury of Marvel's Netflix series, appearing in Daredevil, Jessica Jones, and Luke Cage, and she'll be back again for Iron Fist.
The Iron Fist teaser trailer hints at the character's past, showing him as a little boy. Following the deaths of his parents, he's found by a couple of monks. As an adult, he returns to his hometown of New York. But something's off — he's walking around the city in bare feet (ew), and gets whisked away into some kind of asylum. Oh, and he now has the ability to blow down walls with a single swing of his fist. Wonder what that's about.
Iron Fist doesn't have a release date yet, but with Luke Cage hitting in the fall and The Defenders due out in 2017, we'd imagine it'll be out sometime next year.
The journey begins. #IronFist #MarvelSDCC pic.twitter.com/VKws7aBSmd

— Marvel Entertainment (@Marvel) July 22, 2016