'A Tale Of Love And Darkness' Trailer: Natalie Portman Makes Her Directorial Debut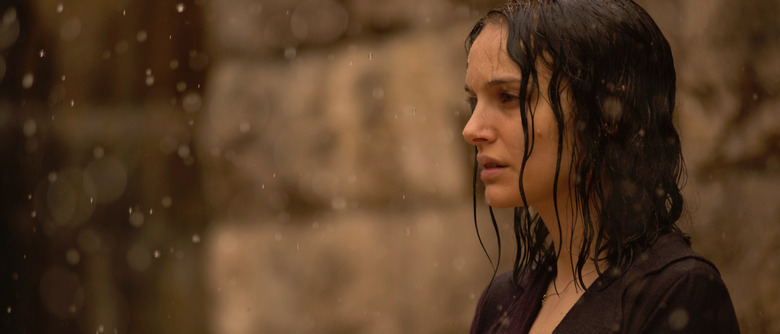 Natalie Portman is ready to take the leap from working with high-profile directors, to becoming one herself. The Oscar-winning actress' first feature filmmaking effort is A Tale of Love and Darkness, an adaptation of the memoir by Amos Oz. Portman also stars in the film as Amos' loving but long-suffering mother Fania. A Tale of Love and Darkness made its world premiere at Cannes last year, and is now on its way to release in the U.S. Watch the first A Tale of Love and Darkness trailer below. 
Esquire, in a glowing review, called it "the most revolutionary Jewish movie since Schindler's List:
Portman's movie could not be appearing at a better moment. The debates around Israel in North America—so endless, so tedious, so removed from the actual realities of the country and its region—have always taken people as ciphers for political struggles they do not participate in. Arab and Jew become symbolic of historical forces that they represent poorly if at all. And what's forgotten is that people are involved. People with fathers and mothers who have to deal with bullies in the playground. People, in short, with childhoods. That may be the most radical political statement of all.
Other reactions were more measured. The Telegraph was more impressed by the promise of the movie than its execution, writing, "The film feels like a personal project for Portman, but thankfully never a vanity one. It's a fine piece of work – and you sense there's better to come." Similarly, Indiewire, in a mixed review, sounded cautiously optimistic about Portman's future as a director. "Portman wants to articulate something beyond the ordinary," they wrote, "and while she hasn't found it in this picture, perhaps there are lessons here to be learned before she mounts her next effort." As far as first films go, it sounds like Portman's off to a pretty good start.
A Tale of Love and Darkness does not yet have a U.S. release date.