'Riverdale' Is Mostly The Modern Update Of Archie You'd Expect [Comic-Con 2016]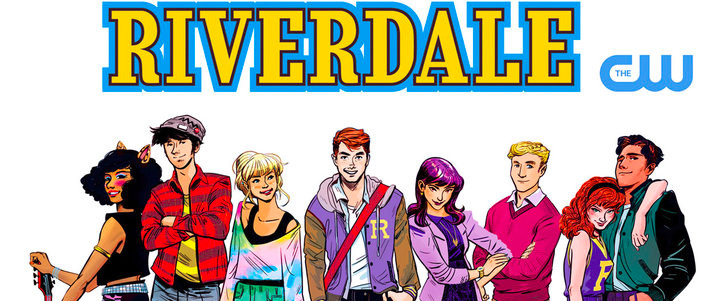 Riverdale opens with Jughead Jones (Cole Sprouse) explaining the summer that changed everyone's lives. Since the character's narration – he's writing a novel – is filling audiences in on a teenager's death, the tone is somber, which is a tone that doesn't always work for the Riverdale pilot. When the first half-hour of the series gets dramatic, it feels too soon, as if the series' creators, Roberto Aguirre-Sacasa and Greg Berlanti and their writers presume we're already on board with these characters simply because of who they are. What does makes us like some of these characters in the pilot is not the forced drama, but the easygoing charm amongst the kids, especially Betty Cooper (Lili Reinhart) and Veronica Lodge (Camila Mendes)
Below, read our Riverdale Comic-Con reaction.
The pilot begins with the death of Jason Blossom. On the Fourth of July, Jason and his sister Cheryl (Madelaine Petsch) went out on the river. When Jason's sister lost her glove, he reached for it, only to fall into the water and drift away. On the first day of school, his death is still felt in the halls of Riverdale High, but some characters, like Archie Andrews (K.J. Apa) and Betty, struggle with more than Jason's death. Even the new girl, Veronica, is wrestling with her past. Veronica's father is accused of fraud and embezzlement, forcing her and her mother to relocate to Riverdale. Veronica's mom, Hermoine (Marisol Nichols), actually has a past relationship with Archie's father, Fred (Luke Perry), who wants his son to go into the family business.
There's more to the pilot than that synopsis, which is a problem with the episode: it tries to do too much. The show doesn't take its time to introduce these characters naturally. About midway through the episode, Archie is lectured about consequences. Because we know so little about this Archie yet, besides him being an aspiring musician who got buff over the summer, the drama comes across as unearned in an episode otherwise dedicated to setting up what's to come in the series.
When Riverdale works best is when the kids are just allowed to be kids, not when the focus is on the death of Jason or the routine High School drama. There's an entertaining exchange between Betty and Veronica – the two standouts – on a track field and it's the kind of believable, charming conversation the pilot needs, just to let us get to know these characters through everyday conversation rather than forced backstory.
Two shows are conflicting in the pilot of Riverdale: a potentially fun High School drama and a murder mystery. The series could end up functioning as both, of course, but after seeing the pilot, the former sounds more appealing. If this series finds its footing, its young ensemble could become a group of characters you'd want to spend time watching. The more attention paid to them during the pilot, the better.
Riverdale premieres on The CW later this year.