This Week In Trailers: Klown Forever, Sour Grapes, Rams, The Lost Arcade, The Trolls, The Seventh Fire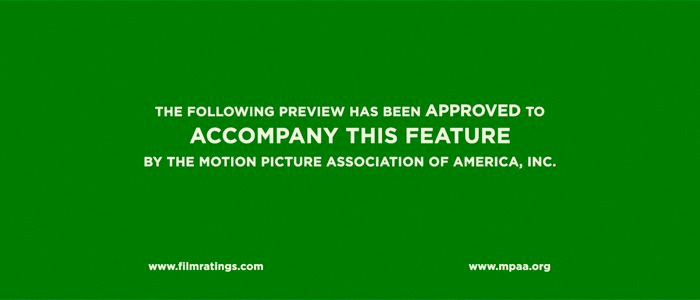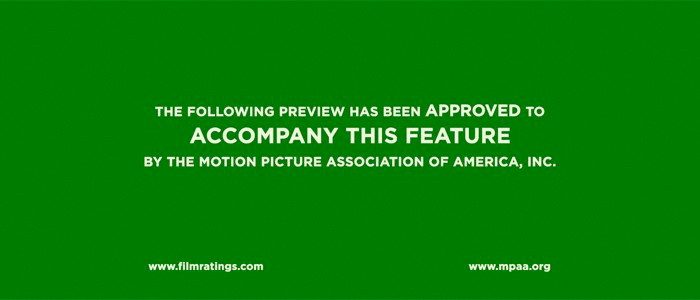 Trailers are an under-appreciated art form insofar that many times they're seen as vehicles for showing footage, explaining films away, or showing their hand about what moviegoers can expect. Foreign, domestic, independent, big budget: What better way to hone your skills as a thoughtful moviegoer than by deconstructing these little pieces of advertising? This week we head to a real old-school arcade, catch up with the kids from Klown, swindle some rich folks with faux Merlot, hit back against copyright squatters, try and escape drug life on the rez and see what the fellas who gave us Helvetica and Objectified are up to.The Seventh Fire Trailer
When you have Terrence Malick involved my curiosity is piqued.
Director Jack Pettibone Riccobono has brought us a present. It's not a very attractive gift but in a land where some stories are told and some are never heard this is without question compelling viewing. I can't exactly articulate what made me slow down and let these moments soak in but this was riveting. To wit, here's what the movie is about:
When gang leader Rob Brown is sentenced to prison for a fifth time, he must confront his role in bringing violent drug culture into his beloved Ojibwe community in northern Minnesota. As Rob reckons with his past, his seventeen-year-old protégé, Kevin, dreams of the future: becoming the most powerful and feared Native gangster on the reservation.
It's a very tiny story in this very tiny place but the human impact that this has is enormous when you consider who is affected by its repercussions. It's sad but it's the human experience and the truths that these people live that can connect with each of us. I'm not sure where the narrative will go or how it will end but these are the kind of tales that echo and ought to be listened to.
Sour Grapes Trailer
The way back machine.
The last time I talked about director Jerry Rothwell it was 2012 and he was directing a documentary on runners. Alas, he's back and, with co-director Reuben Atlas, he's focused on the wildly entertaining subject of counterfeit wine. So good was this little miscreant's work he managed to dupe billionaire Bill Koch. I don't especially like wine in any great capacity but this trailer works wonderfully in establishing a great story. It's a swindle, a con, and they waste no time in establishing its festival pedigree and getting right down to why we're all gathered here. It may not be earth shattering in its implications, it's not as if we're talking about a guy who was robbing Ma and Pa Kettle, but the smoothness with which it tells its tale is too irresistible to pass up. It name drops as this being the wine equivalent for F is for Fake and I absolutely believe that was a masterstroke on their part. Win.
The Lost Arcade Trailer
Shame.
Last year I talked about this movie and they set their teaser to private. Oh well, it's back and a proper new trailer has been released I'm still as stoked to see it. Director Kurt Vincent captures the frenetic stickiness of a place that seems long gone in an age of home computing and game consoles that allow hibernating youths who play video games to inoculate themselves from the outside world. There doesn't seem to be much more beyond this hole in the wall but sometimes that's all there needs to be. If those walls could talk they would certainly regale us with tales of sweaty young dudes with their eyes glazed over or friends who come together over a game of Street Fighter or even what might have looked like a freak show squeezed in this tiny arcade. Either way, I got next.
The Trolls Trailer
First, the logline:
When a TX tech start-up loses everything to a patent troll, they fight back the only way they know how. Using a centuries-old legal loophole, they obtain a patent for BEING a patent troll. With this new power, it becomes easy to find revenge, and even easier to find themselves becoming the thing they set out to destroy.
We've talked about director Lex Lybrand before and this trailer shows off the man's ability to take an independent effort and making it look polished and ready for prime time. I've enjoyed his style and the way he tells his own brand of stories and the trailer here simply reinforces why he's been a great director to keep an eye on. The narrative is simple and we move through this thing without any friction. Even the little guys deserve to win one once in a while and you just have to admire what's on display. I know I do.
Rams TrailerGary Hustwit is dialed in.
One of the things, rather, many of the things, that I enjoy about director Gary Hustwit is that he absolutely knows his niche. His trifecta of documentaries that I've enjoyed the most, Helvetica, Objectified, and Urbanized, are some of the more poetic films made about ideas and things. Thinking about the outside world and realizing what kind of effect it has on our day to day life seems to be his motivation for wanting to meditate on very specific influences to how we interact with things around us. So here, then, is Huswit's impassioned plea to get this documentary made which focuses on one of the most influential designers of consumer goods from a shaver, alarm clock, stereo, speakers and hundreds of other objects we've brought into our homes. The ask here is a good one and the footage we're given is compelling. He's raised his $200K, actually landing on $279K, and from this trailer you can see why he did. Dieter Rams seems like the man who would have been our modern day Jony Ive before we knew we wanted to worship at the altar of Apple and the trailer is elegantly effective.
Klown Forever Trailer
This just slightly NSFW.
Reflecting on Mikkel Nørgaard's first Klown feature 6 years ago I am reminded of why I enjoy buddy comedies when they're done right. If they're smart and well-written there's no geographic or linguistic challenges that dull the effect of what they're trying to accomplish. It doesn't have to be ribald, like it it is here, as The Trip is a good example of two people being together and having it be completely entertaining. The only that does tarnish a buddy comedy for me are flat, broad jokes. Have a point of view and go whole hog. Luckily for us in this trailer we don't see a guy's hog but it's a great gag that perfectly captures the tone and humor of this joint. I would normally not appreciate such a long take but it's absolutely warranted here and works wonderfully.
Nota bene: If you have any suggestions of trailers to possibly be included in this column, even have a trailer of your own to pitch, please let me know by sending me a note at Christopher_Stipp@yahoo.com or look me up via Twitter at @Stipp
In case you missed them, here are the other trailers we covered at /Film this week:
Better Things Trailer – Yes, please.
Narcos Season 2 Trailer - Intense.
Luke Cage Trailer - Sets the right tone and pace.
The Defenders Trailer - Mysterious.
Iron Fist Trailer – Huh?
Sausage Party Red Band Trailer – Perhaps this will be the comedic antidote my summer needs.
The Walking Dead Trailer – Just not for me.
Hands of Stone Trailer – Not really compelling.
American Gods Trailer – Atmospheric.
Justice League Sizzle Reel - Genuinely would like to be more enthused about this. But, I'm not.
Fantastic Beasts Comic-Con Trailer – Feels like a kids movie with a deep, dark emotional patina.
King Arthur: Legend of the Sword Trailer – Just fell completely flat for me.
Legend Trailer – I'm wildly interested.
The Lego Batman Movie Trailer – Loved this, actually.
Doctor Strange Trailer – Don't get the hype and I don't see the need.
League of Gods Trailer – Excuse me, I don't follow.
The Age of Shadows Trailer – Neither here nor there.
London Road Trailer – Whaaa
A Tale of Love and Darkness Trailer – Deep and heavy.
Bad Santa 2 Trailer – I'm not sure what to do with this.
T2: Trainspotting Teaser – Not gonna lie, I'm kind of stoked.
The Get Down Trailer – Maybe.
The Rocky Horror Picture Show Trailer – Would much rather this than Grease.
Office Christmas Party Trailer – Feels as thin as its premise.
Split Trailer – Could be utterly fantastic.
Floyd Norman: An Animated Life Trailer – Inspired.
The Accountant Trailer – Oh yeah.
Hacksaw Ridge Trailer – Dat accent tho.
Eight Days a Week Trailer – Just a marginal fan but really want to see this.
The Great Wall Trailer – I'm down.
Beauty and the Beast Trailer – I'm actually intrigued.