'London Road' Trailer: Tom Hardy Has A Tune To Sing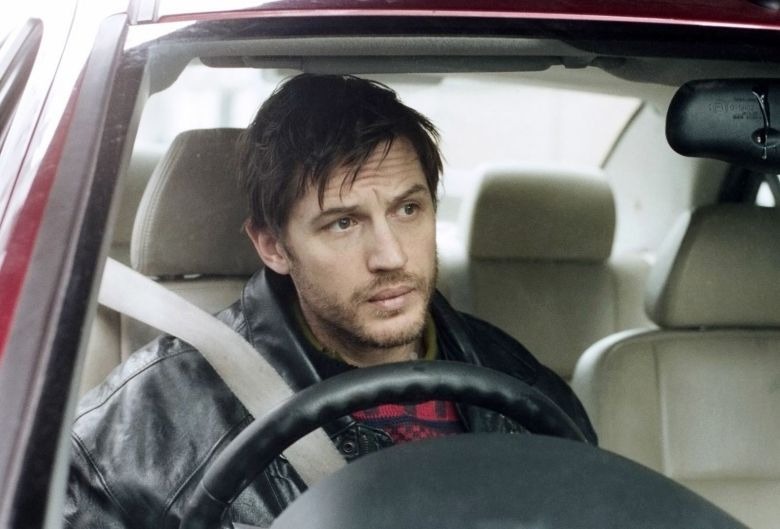 Tom Hardy is a man of many talents. Last year, he convincingly played twins, killed it as Max Rockatansky, and was nominated for an Academy Award for his performance in The Revenant. We're not seeing as much of Hardy this year, but we still have some upcoming projects we're looking forward to seeing him in. He stars in Steven Knight's (Locke) FX series Taboo and has a supporting role in the musical London Road.
Below, watch the London Road trailer.
The film is directed by Rufus Norris, who made the overlooked, lovely 2012 film Broken. Playwright and screenwriter Alecky Blythe adapted her play of the same name, which debuted in 2011 at the National Theatre's Cottesloe theatre in London. Blythe based the musical on a true story. In 2006, five women were brutally murdered. For two months, the Ipswich serial murders went on, until the killer was apprehended and sentenced to life in prison.
Blythe's musical – which Adam Cork provided the music and lyrics for – isn't centered around the murderer or the victims, but how the killings affected the community.
Here's the London Road trailer:
Apparently, Tom Hardy's performance is more of a cameo than a supporting role. Since he's only in the trailer for a few seconds, that tells you as much. He only has one musical number in the film.
London Road stars Olivia Coleman, who gives a fun and somewhat chilling performance in this year's The Lobster. We saw a trailer for London Road over a year ago, shortly before it was released in the UK. The film was received positively by critics.
Here's the official synopsis:
LONDON ROAD tells the moving story of a community coming together during the darkest of experiences. It is based on the true events that occurred in 2006, when the town of Ipswich was shattered by the discovery of the bodies of five women. When a local resident was charged, and then convicted, of the murders, the community grappled with what it meant to be at the epicenter of this tragedy. The film uses the actual words of the residents of London Road, set to an innovative musical score, to tell this gripping story in an extraordinary way. Hailed as a remarkable, ground-breaking work during the stage production's two sell-out runs at Britain's renowned National Theatre, this film reunites the award winning cast and creative team for a truly unforgettable experience.
London Road opens in limited release on September 21st.