It's Not Just You: Average Movie Ticket Price Hits Another All-Time High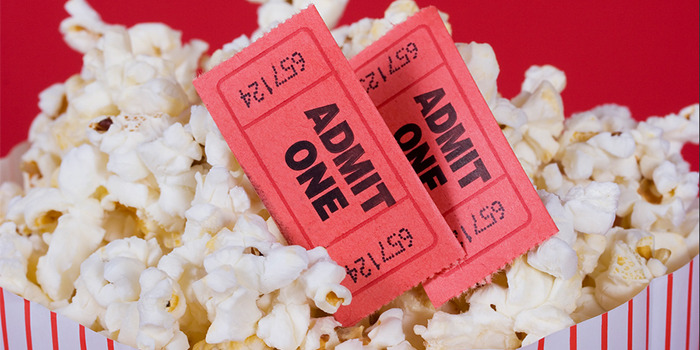 It's been a brutal summer for the major studios, who've suffered one expensive flop after another, but it turns out now's not really a great time to be a moviegoer, either. The National Association of Theatre Owners reports that average ticket prices in the U.S. have hit an all-time high of $8.73, thanks in a large part to premium formats like IMAX and 3D for smash hits like Finding Dory and Captain America: Civil War. 
According to the organization's calculations (via Variety), tickets cost an average of $8.73 in the second quarter of 2016, a period that included The Jungle Book, Alice Through the Looking Glass, X-Men: Apocalypse, and Warcraft. While $8.73 might sound dirt cheap in certain parts of the country (admission is often twice that in New York City, where I live), the data is pulled from all markets including smaller or more remote ones where the cost of living might be lower in general.
The cost of admission is about 1.4% from the same timeframe last year, when Inside Out, Jurassic World, Furious 7, Mad Max: Fury Road, and Avengers: Age of Ultron were in theaters and ticket prices averaged out to $8.61. The previous record was $8.70, set in the fourth quarter of 2015. Star Wars: The Force Awakens, The Martian, Spectre, and The Hunger Games: Mockingjay – Part 2 were among the major titles released during that time.
The higher prices don't make up for the fact that overall attendance is down, however. Ticket sales are down about 9.5% from the second quarter of last year, thanks to a strong of high-profile flops and disappointments. But audiences are paying more when they do go to theaters, because they're shelling out extra for IMAX, 3D, and other premium experiences (like 4DX, AMC Prime, etc.). Those fancy formats aren't going anywhere, so we can probably look forward to having this conversation all over again in a few months when Rogue One: A Star Wars Story hits theaters.