Bryan Fuller's 'Star Trek' Series Will Premiere Internationally On Netflix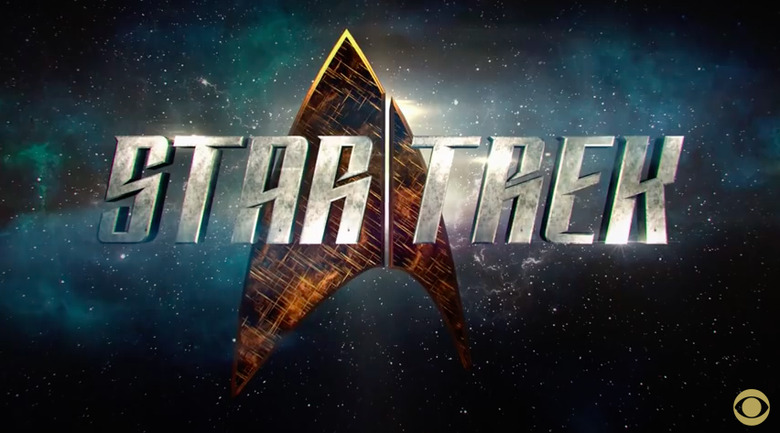 In the U.S., Star Trek fans interested in Bryan Fuller's new series will have no choice but to subscribe to CBS All Access. It's a major play to get TV viewers to sign up for CBS' new streaming service, and a very smart one – Trek lovers are a devoted bunch, and if checking out a promising-new Trek series means paying for yet another service, you can bet a great many of them will grit their teeth and fork over the $5.99 per month.
But what about geeks outside the U.S.? How will they get to watch the new Trek when CBS All Access is only available in the States? Well, if you've got a Netflix account, you're probably covered. The company has just scooped up exclusive rights to the new Star Trek show, as well as all the old Star Trek shows. 
According to the official press release, the Star Trek Netflix deal covers 188 countries, excluding the U.S. and Canada. New episodes will be made available for international audiences within 24 hours of their U.S. debut. And as if that weren't enough to make Netflix a go-to destination for Trek fans going forward, the company has also scooped up the rights to all 727 episodes of The Original Series, The Next Generation, Deep Space Nine, Voyager, and Enterprise. Those episodes will be available worldwide on Netflix by the end of 2016.
Production on the new Star Trek series will get underway in Toronto this September, for premiere sometime in January 2017. The series will premiere its first episode on regular CBS in the U.S. before becoming a CBS All Access exclusive for the rest of its run. In Canada, Star Trek will be available through Bell Media, on linear and subscription VOD in English and French. New episodes will hit the same time they appear in the U.S. Bell Media has also licensed the rest of the Star Trek library.
Details on the upcoming Star Trek series are scarce, other than that it'll feature "a new ship, new characters and new missions, while embracing the same ideology and hope for the future that inspired a generation." But the talent involved is very promising. Fuller, creator of cult hits Dead Like Me, Wonderfalls, Pushing Daisies, and Hannibal as well as the upcoming American Gods, is working on the series with Alex Kurtzman, who co-wrote the 2009 Star Trek movie. Eugene Roddenberry, son of original Star Trek creator Gene Roddenberry, serves as executive producer.
In the meantime, Trek fans will be able to get their Trek fix with this weekend's Star Trek Beyond, which is generating such strong buzz that Paramount has already gone ahead and announced a sequel.