Grand Admiral Thrawn Re-Enters Canon In 'Star Wars Rebels' Season 3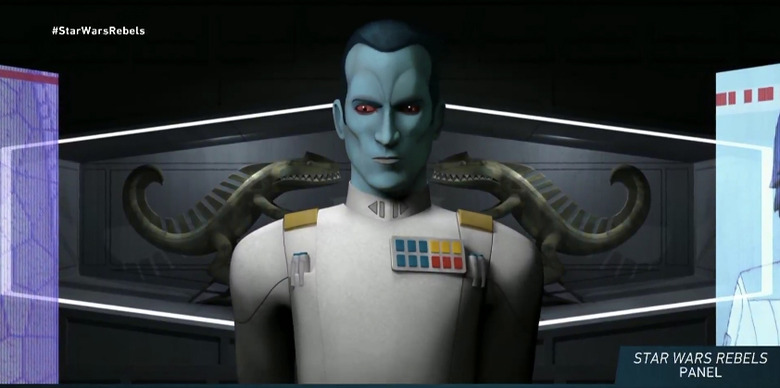 After Disney purchased Lucasfilm, it was announced that the Star Wars expanded universe would no longer be considered official canon. Relabeled "Legends," these stories would continue to exist in print and other mediums for future generations to enjoy. It was later clarified that places, characters, elements and stories from Legends could be adapted for future Star Wars canon if creators chose to incorporate them in this new wholly connected Star Wars universe.
The Star Wars Rebels season 2 finale included the now infamous line "there's always some truth in Legends," a tease of things to come. We've seen this already in the Star Wars novels, and now the animated television series Star Wars Rebels is brining back a big character from the expanded universe. Find out who and how Grand Admiral Thrawn will fit into Star Wars Rebels season 3 after the jump.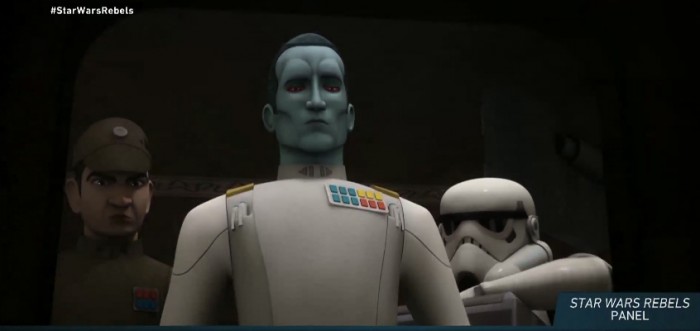 Star Wars Rebels creator
 Dave Filoni
has been teasing for a while now
that a big Star Wars expanded universe character would be playing a major role in Star Wars Rebels season 3. And most fans had guessed that it would be Grand Admiral Thrawn from Timothy Zahn's infamous
Heir to the Empire
trilogy in the 1990s.
Though he's never appeared in any of the movies, Thrawn is a favorite among Star Wars diehards. In the books, the tall blue skinned red eyed Imperial grand admiral had assumed command of the remaining forces of the Empire after the events of Return of the Jedi. Rebels of course takes place in the years before A New Hope, so you might wonder how Thrawn plays into the new canon and what role he will have at this point in the timeline.
The big reveal that Thrawn would be a part of Star Wars Rebels season 3 was made at Star Wars Celebration Europe 2016 in London. The Empire are unable to take down this Rebel group and Thrawn is brought in to the equation to help take them down. Lars Mikkelsen provides the voice for the character in this series.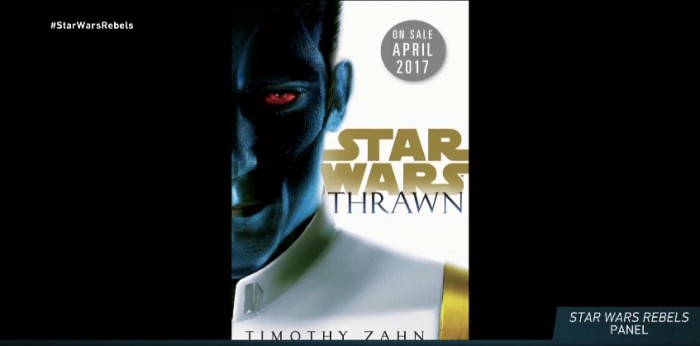 They also played a message from author Timothy Zahn announcing that he was involved in these developments and is finishing up work on an unannounced Star Wars: Thrawn book which will go on sale in April 2017.
Star Wars Rebels Season 3 will premiere in Fall 2016.