New Images: 'Doctor Strange' Comic-Con Poster, 'Kong: Skull Island', 'Power Rangers'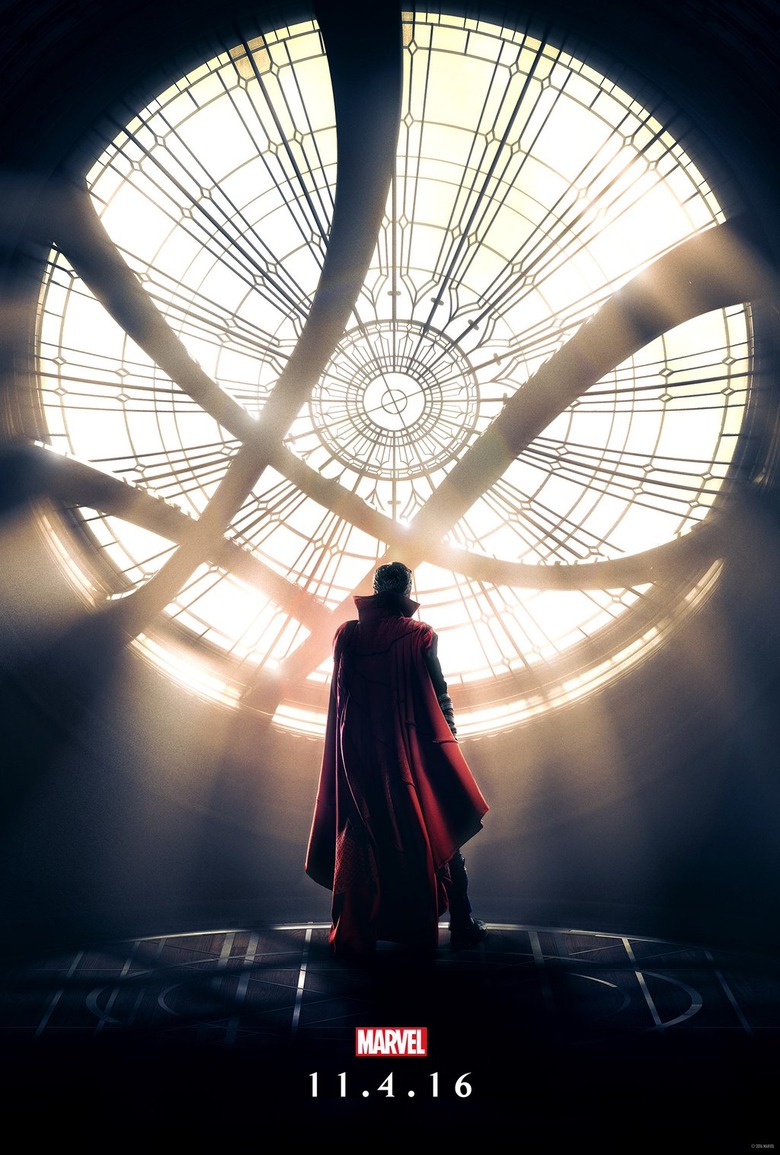 Next week is Comic-Con, where we'll surely get much better looks at some of our most highly anticipated upcoming releases. But to tide you over in the meantime, we've got a few new pictures to share with you. Marvel has unveiled a colorful Doctor Strange Comic-Con poster, while Legendary and Lionsgate have served up new photos from Kong: Skull Island and Power Rangers, respectively. See 'em all below. 
As you can surely tell thanks to the watermarks, all three of these pictures come from Entertainment Weekly.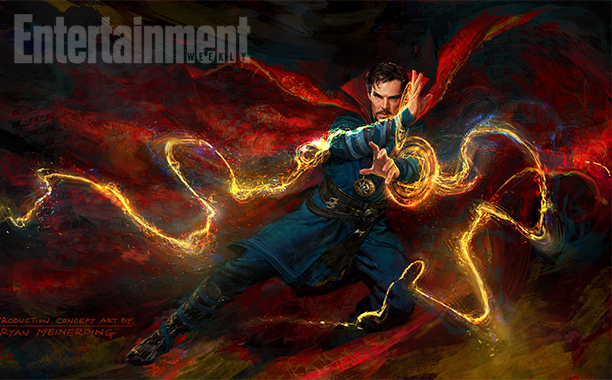 First up, the Doctor Strange Comic-Con poster. Artist Ryan Meinerding created the portrait you see above, which Marvel will be giving out as a poster to Comic-Con attendees next week. It doesn't reveal a whole lot we haven't already seen, but I love the deep, rich primary colors.
Although only Benedict Cumberbatch's Sorcerer Supreme makes it onto this particular poster, he'll be surrounded by an all-star supporting cast in the movie itself. Seriously, it's a lineup to rival any Best Picture drama's: Chiwetel Ejiofor, Tilda Swinton, Mads Mikkelsen, Rachel McAdams, and Benedict Wong are among those who'll be reporting for duty in Marvel's next big adventure. Doctor Strange opens November 4.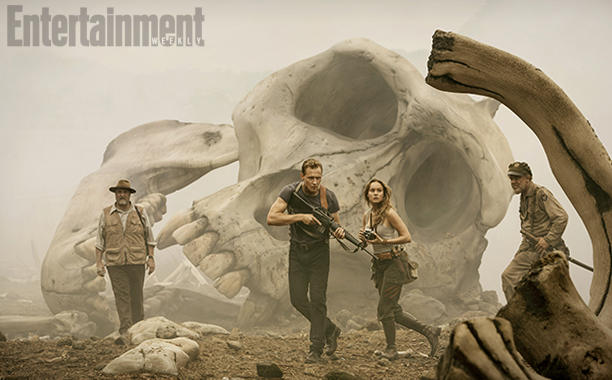 Next, let's check in with another one of Marvel's favorite actors — though this time, we won't be talking about any of his Marvel movies. Thor regular Tom Hiddleston and rumored Captain Marvel star Brie Larson look intense and slightly terrified in the first official image from Jordan Vogt-Roberts' Kong: Skull Island. The main attraction, though, is what's behind them: some really, really giant bones.
If Kong looks a little bigger than you remembered, that's because he is. "From the size of the skull, you can tell that things on this island are much bigger than audiences are used to with traditional Kong lore," said Vogt-Roberts. "Our Kong is by far the biggest Kong that you've seen on screen, and that translates to a lot of different things on the island." Vogt-Roberts won't say exactly how big this guy is, but mentions that past King Kongs have ranged from 25-50 feet.
Kong: Skull Island was first announced at Comic-Con 2014, where it mostly just confused the hell out of Hall H. But they're sure to get a much more enthusiastic reception when they return this this year. It shouldn't be long before the marketing campaign for this one gets going. The film opens March 10, 2017.
And finally today, here's a new photo from Power Rangers. Elizabeth Banks (who has some experience rocking deeply bizarre costumes thanks to The Hunger Games) has donned a spiky metallic green costume to play villainess Rita Repulsa, who would like to take over the world. Unfortunately for her, the Rangers are ready to defend the planet. Here she's threatening Trini, the Yellow Ranger played by Becky G. Entertainment Weekly has a full-on interview with Becky G about the film, which you can read at their site. Power Rangers will open March 24, 2017.