'Rogue One: A Star Wars Story': Alan Tudyk Reveals Details About New Droid K-2SO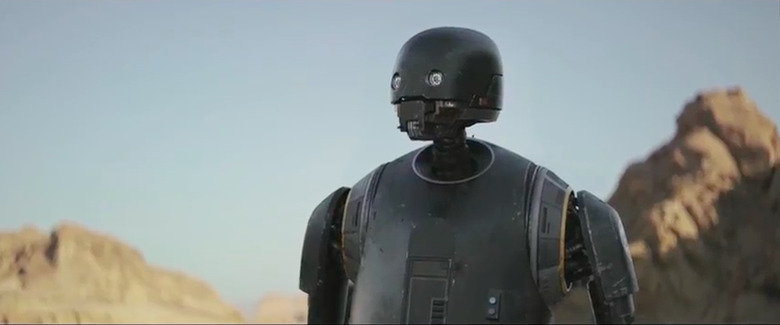 Rebel fighter Cassian Andor (Diego Luna) is the intelligence officer in the Alliance who tries to keep Rogue One: A Star Wars Story's bounty hunters and rebels together. During the film's panel at the ongoing Star Wars Celebration, Luna didn't make Andor sound very well-liked, but he did say the character has one friend he can trust. That friend is K-2SO, a droid played by Alan Tudyk.
Below, learn more about the droid, whom Tudyk compares to "old people."
We only caught a brief glimpse of K-2SO in the trailer for Gareth Edwards' Rogue One: A Star Wars Story. The droid is quickly seen running behind Andor and Jyn Erso (Felicity Jones), but that's about it. During the presentation, a silent, unfinished scene was shown, which included a better look at the character: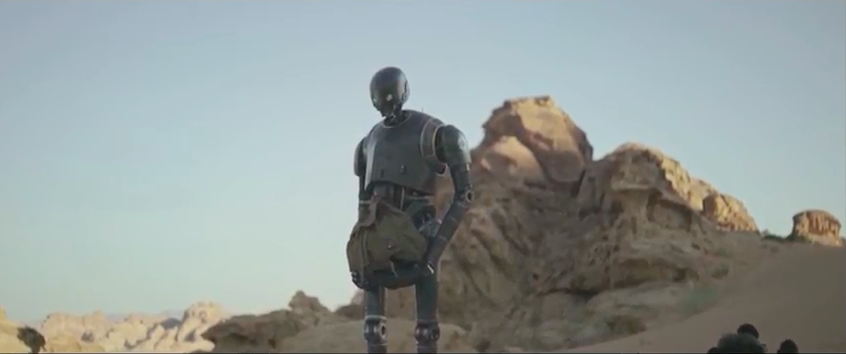 Luna called K-2SO a pivotal member of the team:
One of the most important members of this team is a droid, an Imperial droid that is programmed by the rebellion. His name is K-2SO. He's probably the best friend Cassian has in the Rebellion, or the only one.
In the scene, Jyn hands K-2SO her bag, which the droid has no interest in carrying. Tudyk said he's not the kind of droid that follows every order:
That's K-2 for you. Look, she gives him her pack and he doesn't really grab it. That's K-2: "Go get the bags, droid." "No, I'd rather not. That's not my thing." Cassian reprogrammed him, and did like a data wipe. When he reprogrammed him, he's not quite all there. He speaks his mind and says things, I don't know, that can be unsettling. He's very honest. If you know any old people, he's like that; he just says whatever he thinks. It was great. It was really great to play him.
The effects in the scene are unfinished, so Tudyk is seen wearing a motion-capture suit. The actor has some motion-capture experience, having played Sonny in I, Robot. During the presentation, he shared a story about a funny encounter he had with actor Anthony Daniels (C-3PO):
I met him at that party, at the opening night [for The Force Awakens]. I said, "I'm K-2SO. I'm going to be the next droid in the series of droids." He said, "Do you wear a suit or are you CGI?" I said, "Oh, I'm CGI." And he said, "You shit." Lovely man. We're pen pals. Pen pals to this day.
The robot is seven feet tall. Edwards told Entertainment Weekly K-2SO is "the antithesis of C-3PO," and that he's more like Chewbacca in a droid's body. Based on what else has been said, we expect Tudyk's character will bring some levity to the war film.
Rogue One: A Star Wars Story opens in theaters December 16th.