Ben Stiller Will Confront Past Failures In Mike White's 'Brad Status'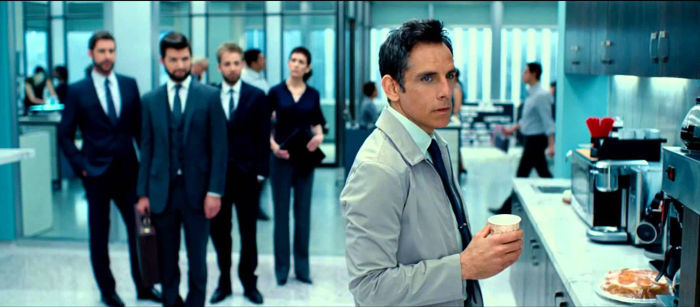 It's been almost a decade since we've seen Mike White direct a feature film. Of course, the screenwriter behind The Good Girl and School of Rock has been busy since Year of the Dog. Most notably, he created and wrote HBO's Enlightened, a beautiful, often heartbreaking show that didn't last long enough. He directed six episodes of the series, but now he has another feature in the works. Ben Stiller is in final negotiations to star in White's Brad Status as a man confronting his failures.
Below, learn more about the Mike White project.
This isn't the first time Stiller and White have crossed paths. The actor has a memorable cameo in Orange Country ("Why aren't you wearing your pants, Joe?"), which White wrote, but Brad Status marks their first major collaboration. Sidney Kimmel Entertainment (SKE) is financing the comedy, and Brad Pitt's production company, Plan B, is producing it.
Here's how the film is described in the press release:
The film centers around Brad, who despite a good career and happy family, is obsessed with the better fortunes of his old friends from school. While escorting his son on an East Coast tour of colleges, Brad is forced to confront his friends and his feelings of failure – with hilarious and poignant results.
The story sounds right up Mike White's alley; he often writes about failure, following characters struggling with how their lives turned out. "Hilarious and poignant results" is typically what we end up with when White tells a story about failure, especially in the case of Enlightened.
In a statement, SKE's President John Penotti and SKE President of Production Carla Hacken says White's voice rings loud and clear in Brad Status:
Mike White's bold comedic voice echoes throughout this terrifically funny, and often poignant story about family, friends and the curveballs life throws our way. Ben Stiller has that rare ability to balance his amazing comedic skills with an emotional depth that brings us all closer to his characters. He's so perfect for this great part. We're proud to be in business with Plan B on this terrific project.
White will start shooting the film this September. Years ago, he was briefly attached to direct Pride and Prejudice and Zombies, but due to scheduling, he stepped down from directing. White also had another project at HBO, Mamma Dallas, that didn't get picked up. As for Ben Stiller, he most recently completed another film with While We're Young writer/director Noah Baumbach, titled The Meyerowitz Stories, which co-stars Adam Sandler, Dustin Hoffman, and Emma Thompson.