This Week In Trailers: Masters Of The Universe: The Curse Of The Three Terrors, Phantom Boy, Command And Control, The Young Offenders, Meet The Donors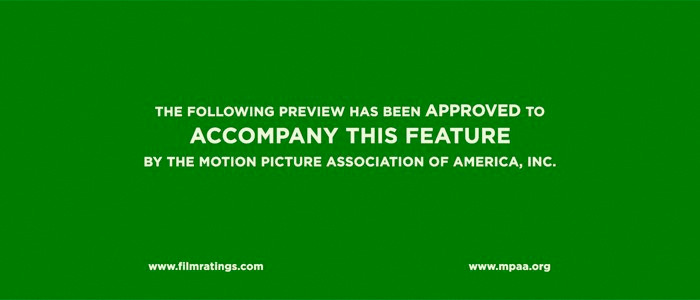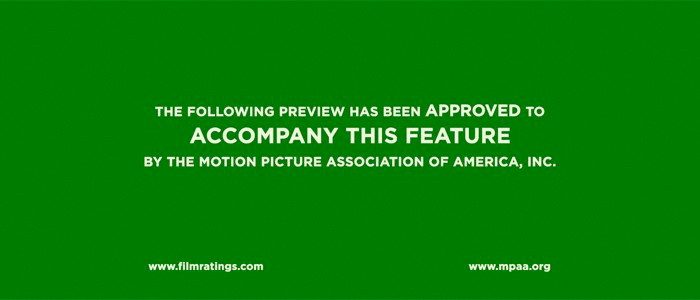 Trailers are an under-appreciated art form insofar that many times they're seen as vehicles for showing footage, explaining films away, or showing their hand about what moviegoers can expect. Foreign, domestic, independent, big budget: What better way to hone your skills as a thoughtful moviegoer than by deconstructing these little pieces of advertising? This week we get ready for the 2016 San Diego Comic-Con, get animated, ponder the end of the world through nuclear holocaust, get excited for a simple looking crime joint, and weigh in on this year's presidential season. Masters of the Universe: The Curse of the Three Terrors Trailer
One of the best off-site experiences of the Comic-Con last year.
There was just something about Super7's Master's of the Universe creative pop-up shop at the Con that meant to be a really intimate shopping experience where all sorts of MOTU inspired merch was available for purchase as long as you picked up a neat Skeletoken at Super7's booth which served as your pass for entry. It must have been successful enough for them to repeat having a place to indulge your inner He-Man as it's back again and this trailer couldn't be more apropos. While the trailer just gives you a tease for what it says is the first He-Man and the Masters of the Universe animation since 1985, this public screening that's happening next Wednesday night in San Diego should get any fan geared up for the 4 days of relentless pop culture that's about to be crammed down their eyes.
To find out how you can make your way into Skeletor's Lair, just click here.
Phantom Boy Trailer
Remember, remember.
When directors Jean-Loup Felicioli and Alain Gagnol were nominated for their work A Cat in Paris it was kind of endearing. A Cat in Paris is unconventional, comparatively speaking, when you look at the CGI that's currently in theaters now, with its animation style yet it completely fit in with its narrative and its world. So, it's a true delight to have them come back with this, five years later, with a trailer that touts a movie that seems wildly interesting even though I haven't a clue about what's happening here. The colors and compositions are gorgeous and it all feels like something made from long ago but it does not take away one iota from the wonderment it engenders.
Command and Control Trailer
Great book.
If you've never read Eric Schlosser's "Fast Food Nation" go to Amazon and pay the penny for the book and the $4 to ship the damn thing and read all about the fast food industry that inspired a not so great Richard Linklater feature film.  Coupled with that and watching director Robert Kenner's Food, Inc. along with an executive producer of Last Days of Vietnam and you've got yourself the perfect launching pad for a story like this. The trailer, while it defers to doing one of those dramatic re-enactments to help contextualize the content for one of their talking heads, is gripping in how plainly it lays out for the current state of our country: We warehouse nuclear warheads all across this great land. While it's not necessarily under our own two feet, physically, this trailer pulls at the right emotions to communicate what could very well happen.
The Young Offenders Trailer (NSFW for some pasty, pale man buns)
Indulge me.
So, this is the film's official synopsis:
Inspired by Ireland's biggest cocaine seizure of €440 million off the coast of Cork in 2007, The Young Offenders follows two Cork inner-city teenagers, Conor and Jock, as they embark on a 160km road trip on stolen bikes in the hopes of finding an unrecovered bale of coke.
This looks nutty enough to soothe my aching soul that yearns for something inane and silly. I am absolutely ill-equipped and ill-informed about the cinematic oeuvre of director Peter Foott but I'll be gosh darned if I didn't giggle like a girl at some of what's on display here. I don't know why this resonated as much as it did but it seriously was hitting the right notes, was edited slick enough to keep everything moving forward, took comedic pauses when it needed to, and kept my attention the whole time. I don't know if I saw every funny bit of the movie but hats off to making me want to track this one down.
Meet the Donors Trailer
Can big, dark money influence elections?
Reports back say "No" at the national level but some have said "Perhaps" when it comes to local contests. Director Alexandra Pelosi, who I feel is important to point out, is the daughter of House Democratic leader Nancy Pelosi should anyone need to know, caught my eye with San Francisco 2.0. 2.0 was a documentary that was well-done in parsing an issue that is absolutely thorny and complex and has no good final answer about how to address the current state of that city. So, too, it seems that she wants to tackle an issue that also is absolutely thorny and complex. The upside here, though, is that this kind of material doesn't get talked about without pulling in words like Koch or dark money or some other jargon that has been systematically pounded into the ground. It feels like a fresh take on something that's timely and absolutely has consequences for those wondering if there really is a better America for those who are well-heeled enough to get "their" person into elected office. This year everyone should be watching.Nota bene: If you have any suggestions of trailers to possibly be included in this column, even have a trailer of your own to pitch, please let me know by sending me a note at Christopher_Stipp@yahoo.com or look me up via Twitter at @Stipp
In case you missed them, here are the other trailers we covered at /Film this week:
The Light Between Oceans Trailer – Just heartbreaking. I need a good cry.
Other People Trailer - Yes, I'm down to feeling down.
HarmonQuest Trailer - Could be wildly entertaining.
Suicide Squad International Trailer - OK, one last shot.
Loving Trailer – All the awards.
White Girl Trailer – What did I just watch?
La La Land Trailer – Can this please, for once, be as good as the trailer?
A Monster Calls Trailer – WHERE THE HELL WAS THIS MONTHS AGO? Just a gut punch of emotion while, wisely, giving some focus to the human drama.
The Hollars Trailer – Felt nothing for anyone in this.
Rules Don't Apply Trailer – Not sure I care one way or the other.
Kickboxer: Vengeance Trailer – Hahahahahahaha...No.