We Predict All Of The Big Star Wars News Coming Later This Week At Celebration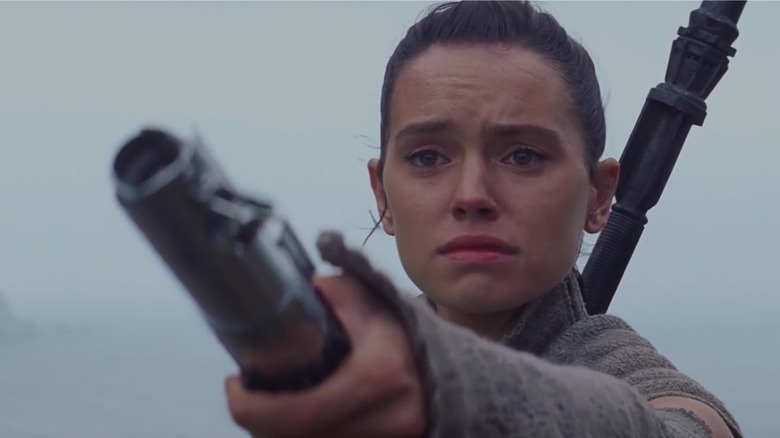 I'm headed to London for Star Wars Celebration 2016, which runs from July 15th to July 17th 2016 at the ExCeL London Exhibition Centre. Some big Star Wars announcements and reveals are expected to come out of the weekend, and we'll be covering it live from the U.K. So stay tuned for our coverage beginning Friday and going throughout the weekend.
When Disney Animation Studios announced they were making a big announcement a couple weeks back, I listed a few possible predictions and was able to nail it exactly: Wreck-It Ralph 2 was announced, pushing back Gigantic which still needs some work. And this weekend Finding Dory overtook Captain America: Civil War to become the highest grossing film of the summer so far, nailing my #1 spot prediction for this year's Summer Movie Wager. So while I'm on a roll, I thought I'd try to guess what we might discover from Star Wars Celebration 2016.
Star Wars Celebration 2016 Predictions
Star Wars Episode VIII Title Reveal
I don't know for sure that a title for Rian Johnson's Star Wars Episode 8 will be revealed at the convention, but I think its a safe bet. Remember, J.J. Abrams announced the title of Episode 7 upon the conclusion of principal photography for the film. Episode VIII filming is set to wrap the week after Celebration. So it seems like the perfect opportunity to announce a title for the next installment of the Skywalker saga.
As for what the film will be titled, I'm not sure. If we look at the past to find a pattern in the titles of the franchise, I would guess that the title would probably be:
include an aggressive, forceful word ("strikes" / "attack").
and likely be four words in length.
I've heard suggestions ranging from The First Order Strikes Back to Rise of the First Order, but I'm sure the real title won't be that obvious.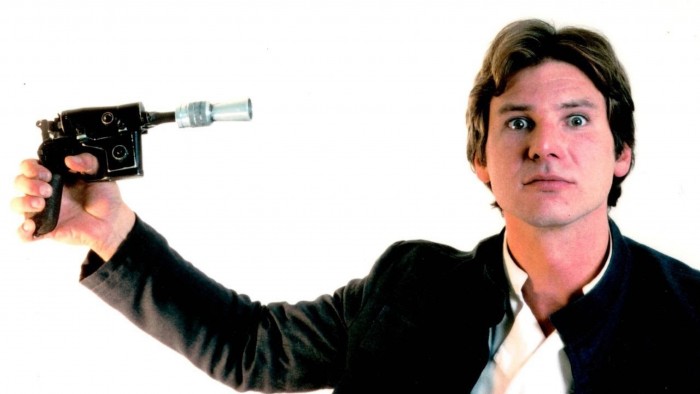 Our First Look at Alden Ehrenreich as Han Solo
Han Solo: A Star Wars Story directors Chris Miller and Phil Lord are scheduled to appear at the Future Filmmaker Discussion & Closing Ceremony on Sunday. The program also promises some surprise guests and I'm sure we'll get the new Han Solo himself, Alden Ehrenreich, on the Celebration Stage. It's too bad that Harrison Ford isn't in Episode VIII and likely won't be in London for the event, because a heartfelt passing of the torch moment would have been something special.
I'm wondering if we will see concept art or a costume test of Alden Ehrenreich as young Han Solo. It's also possible we could get an official title for this movie as Disney and Lucasfilm have yet to confirm one. Last year at Star Wars Celebration they showed an exclusive teaser trailer for Rogue One: A Star Wars Story that was put together by ILM and not meant for wide audiences. Could ILM have put together a little something for the Han Solo movie? If I had to guess, it'd be a no.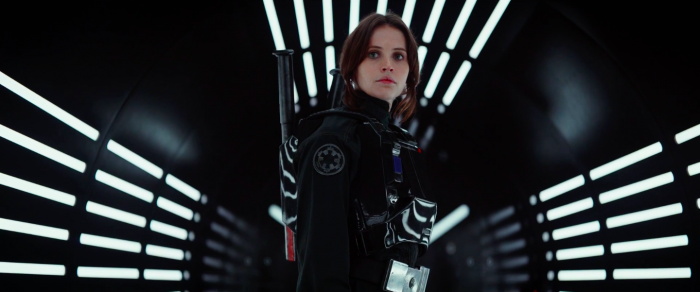 A New Rogue One Trailer and Maybe Extra Some Footage
Okay, this one isn't really much of a guess, as it is a definite plan. A new Rogue One: A Star Wars Story trailer is expected to debut during the Rogue One panel on July 15 at 4 PM in London — that's 11 AM Eastern or 8 AM Pacific in the U.S. It has been revealed that the 3-minute trailer will air on ABC as part of a Star Wars special later that day. As for what will be in the trailer? I expect we'll get our first glimpse of Darth Vader, as this first full-length trailer will have to educate non-geek audiences about the placement of this story in the Star Wars timeline.
There is a full hourlong Rogue One panel on Friday, so we should get quite a bit of new information on the first Star Wars standalone movie. We will probably get some new images from the film and possibly even some behind the scenes footage from the movie. There will also be a display of costumes and props at the event, so we should learn some juicy bits from that as well (remember, at Star Wars Celebration 2016 we first learned about the Resistance and The First Order from the costume displays).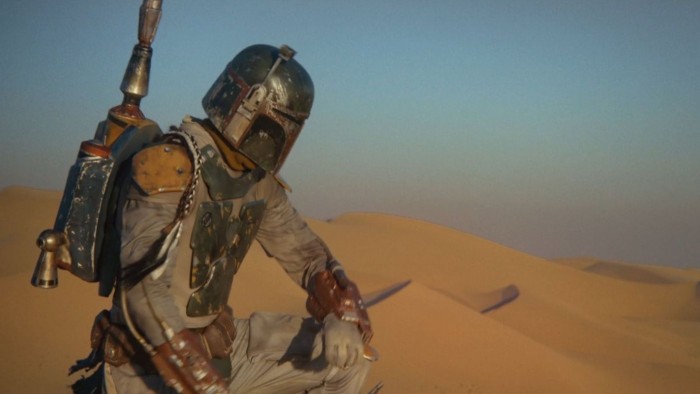 Third Star Wars Standalone Film Announcement/Reveal?
You might recall that originally Fantastic Four/Chronicle director Josh Trank was scheduled to direct the second Star Wars standalone movie. We had heard from many reliable sources that the project was a space-set spaghetti Western starring Boba Fett. Trank infamously no-showed at the last Star Wars Celebration in the Future Filmmakers Presentation, and left that project shortly after. Disney still has a third Star Wars anthology movie set for TBD 2020, but we don't now if it will be this Boba Fett project or something else. Is it possible that the third Star Wars standalone movie will be revealed at Celebration?
While the project had been in development for years prior, the Han Solo standalone movie wasn't officially announced until July 2015, three years before the film's scheduled release. If we look at that timeline, it's unlikely that we'll get any information about the third Star Wars anthology film scheduled for 2020.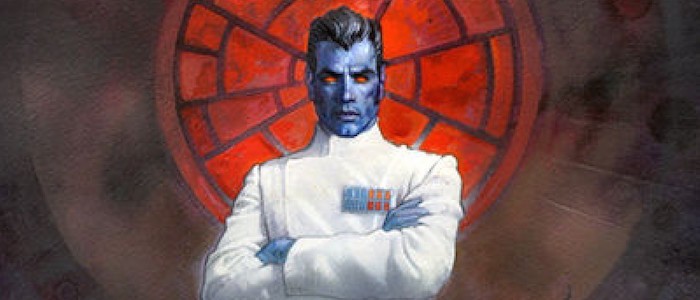 Grand Admiral Thrawn Returns to Canon in Star Wars Rebels Season 3
Many fans were upset that the Star Wars Expanded Universe was removed from canon to make way for the future of the Star Wars movies, TV shows, books, novels, games, and experiences, all of which would be connected and canonized. It wasn't nearly as bad as it sounds – the old stories were given the "Legends" label, which means that Lucasfilm and the creators of new Star Wars content can work collaboratively with the Lucasfilm Story Group to decide which characters and aspects might fit in future stories.
The Season 2 finale of Star Wars Rebels teased that there is "always a bit of truth in legends" and showrunner Dave Filoni has teased that the upcoming third season of the series will likely feature a Legends character or storyline. Many fans believe it will be Grand Admiral Thrawn from Heir to the Empire from Timothy Zahn's Heir to the Empire, the first novel in the beloved "Thrawn Trilogy."
The first two episodes of Star Wars Rebels Season 3 will be screened on Saturday at Celebration and I think a Thrawn appearance is very likely. And I'm sure we'll get a tease about Ahsoka's fate.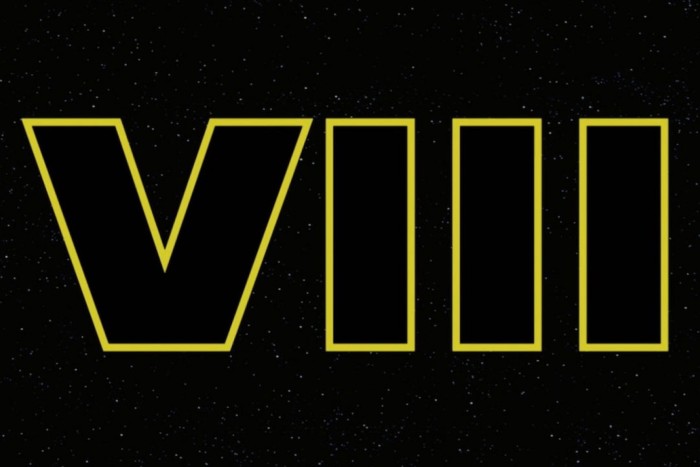 Don't Expect Episode 8 Footage Or A Teaser Trailer
Star Wars Celebration 2016 will be heavily focused on Rogue One: A Star Wars Story, which makes sense as it's the next film to be released as part of this franchise. But even that film is five plus months away from release, whereas Star Wars Episode 8 won't be in theaters for over 500 days. That's a long, long time. So don't expect to see any footage from Rian Johnson's film. It's possible that we could see some behind-the-scenes footage, but I just don't see that happening.
Remember the first Star Wars: The Force Awakens teaser trailer didn't come until just over a year before the film's release — and that is earlier than we usually see a trailer. The behind-the-scenes reel at San Diego Comic-Con International 2015 was screened only five months before the film hit theaters. Let me say this again, we are over 500 days out — don't expect any footage.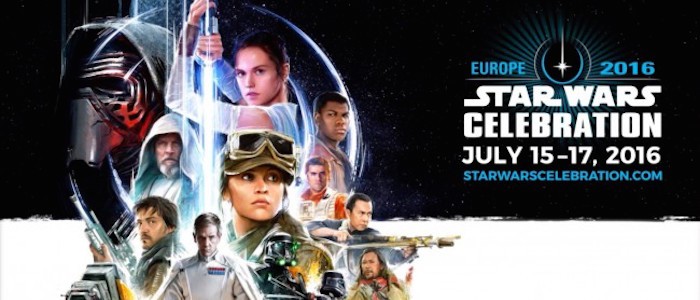 What Do You Think?
What are your predictions for Star Wars Celebration 2016?
Could Kathleen Kennedy finally announce a live-action Star Wars TV series?
What did I get right and what am I wrong about?
Leave your thoughts in the comments below!