'Gambit' Aims To Shoot In Spring 2017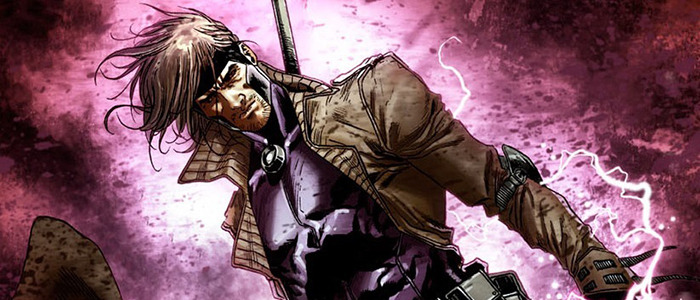 We're getting six major superhero movie releases in 2016 (Deadpool, Batman v Superman: Dawn of Justice, Captain America: Civil War, X-Men: Apocalypse, and the upcoming Suicide Squad and Doctor Strange) but at one point we were going to get even more. Gambit was initially slated to open in fall 2016, only to hit a snag when original director Rupert Wyatt walked away. Although Doug Liman eventually signed on to replace him, production had to be delayed and Fox yanked the X-Men spinoff from its 2016 release calendar earlier this year.
Since then, we've heard next to nothing about the project, which still has Channing Tatum attached to play the Ragin' Cajun. But expect that to change in the coming months. Producer Simon Kinberg has revealed that not only is Gambit still on, it's aiming to start shooting in spring 2017. 
Kinberg offered a Gambit update during a recent appearance on The Hashtag Show (via MovieWeb). "We have a great script on that and hope to shoot that movie at the beginning of spring of next year," he said. Gambit does not currently have a release date, but assuming it actually does start filming in the first half of 2017, we're probably looking at an early 2018 release date or maybe very late 2017 at the earliest.
In May, Kinberg cited Gambit's script as the reason for its delay. "We've got to get the script right," he said. "We just didn't get the script to the place where we all thought the movie deserved. So we're still working on the script. We're very close, actually, to being done with the script." Reid Carolin (Magic Mike) rewrote Gambit from an earlier script by Joshua Zetumer (the RoboCop remake).
Details on Gambit are being kept under wraps. Tatum has said Gambit won't be your typical "saving-the-world superhero movie," and Kinberg has previously described it as "a heist movie and a sexy thriller in a way." Early reports indicated that the story might center on the conflict between various criminal guilds, but it's very possible things have changed in rewrites since then. As of now, Tatum is the only actor on board for Gambit. Léa Seydoux had been cast as the female lead under Wyatt, but with him gone and the film delayed it's likely she's no longer involved.
2016 has been both a great year and a terrible one for Fox's X-Men franchise. In February, Deadpool soared above expectations to become the highest-grossing X-Men movie of all time and break a bunch of box office records along the way, and all on a relatively small budget of $58 million. A few months later, the far more expensive X-Men: Apocalypse fell victim to the Great Sequel Slump of 2016 with a tepid box office run and mixed reviews.
But the X-Men universe keeps on chugging along. Next spring brings Wolverine 3 to theaters. And in addition to Gambit, Deadpool 2, X-Force, and New Mutants are all in development along with another X-Men sequel.