Winter Is Going To Be A Little Bit Late: 'Game Of Thrones' Season 7 May Be Delayed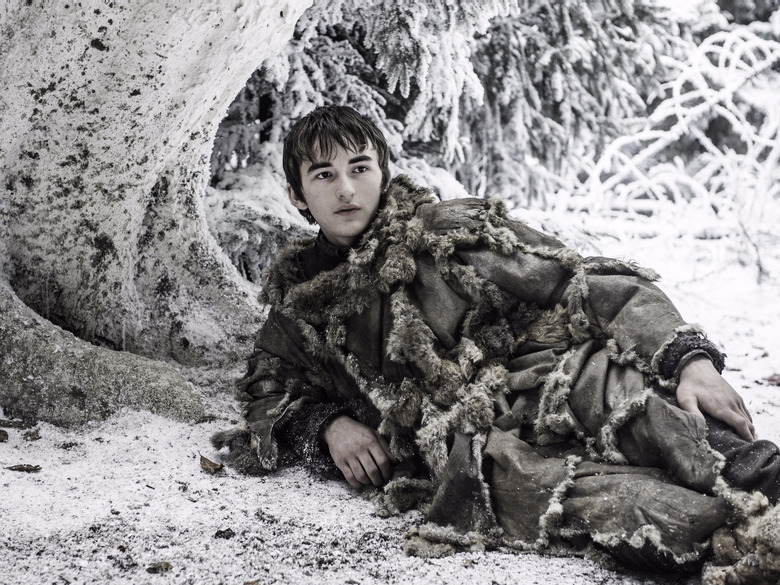 For six seasons, the Starks have been warning us: "winter is coming." In the Game of Thrones season 6 finale, winter finally, officially arrived. That's bad news for the people of Westeros, because their winters last for years and also because there are a bunch of ice zombies eager to take over the continent. But it turns out the arrival of winter is not so great for us here in the real world, either.
Although HBO has yet to announce an official premiere date for Game of Thrones season 7, showrunners David Benioff and D.B. Weiss have revealed that the production schedule is getting delayed so they can actually shoot in cold and gloomy weather. And since Game of Thrones season 7 is starting late, it'll probably premiere late as well. 
For the past six years, Game of Thrones has premiered around the same time each spring. The earliest the show has ever premiered is March 31 (season 3) and the latest is April 24 (season 6). However, during an appearance on the UFC Unfiltered podcast (via HitFix), Benioff and Weiss warned that the Game of Thrones season 7 probably would not return in April 2017:
We don't have an air date yet, but this year will probably be a bit later. We're starting a bit later because at the end of this season, winter is here. And that means that sunny weather doesn't really serve our purposes any more. So we've kind of pushed everything down the line, so we could get some grim, grey weather even in the sunnier places that we shoot.
Benioff and Weiss didn't say exactly how much later than usual Game of Thrones season 7 would begin production. But to put things in perspective, Game of Thrones season 6 began shooting around July 2015 and wrapped up around December.
And when Game of Thrones does finally return, we can expect a little less of it than usual. Benioff and Weiss have said only about 13-15 episodes are left in the entire series, and the plan right now seems to be to split those remaining installments into two shorter seasons. Which means season 7 will probably only have 6-8 episodes, rather than 10 episodes like all the seasons that have come before it.
It's disappointing news, but think of it this way: book fans have been waiting to see how this thing ends since 1996. Compared to that, a few extra weeks or months is nothing.