This Week In Trailers: I Am Not A Serial Killer, Nerve, Boy Howdy! The Story Of CREEM Magazine, Last Chance U, In Order Of Disappearance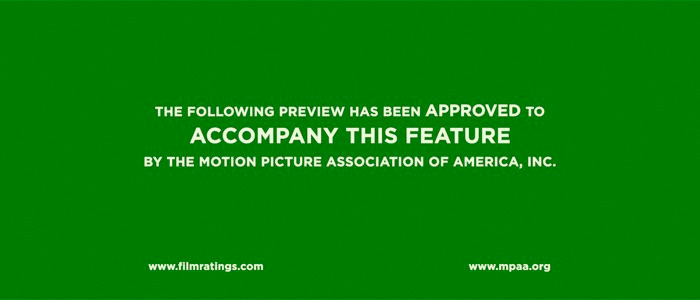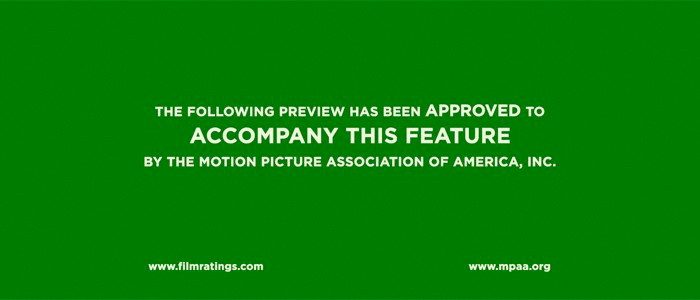 Trailers are an under-appreciated art form insofar that many times they're seen as vehicles for showing footage, explaining films away, or showing their hand about what moviegoers can expect. Foreign, domestic, independent, big budget: What better way to hone your skills as a thoughtful moviegoer than by deconstructing these little pieces of advertising? This week we get real with one of the youths from The Sitter who's all growns up, we remember fondly a music magazine that might have been better than Rolling Stone, our dad tracks down drug dealers, we get a season of Friday night lights, and sit through a miserable byproduct of social media being filtered through the cinematic liver of Hollywood. 
In Order of Disappearance Trailer
I need this. I need this to be good.
So, director Hans Petter Moland directed a very good and slightly under-seen delight a few years ago called A Somewhat Gentle Man which also starred Stellan Skarsgård. Hans is back again with Skarsgård in what looks like an equally engaging movie that seems to surpass Gentle Man's dry humor by a good margin. There's absolutely a Fargo-ian vibe it's putting out (and leveraging that in its marketing) but with there being a dearth of solid black humor vehicles out there this is hitting the right narrative notes at just the right time. The opening of this trailer alone is a solid 20 seconds of no words, no narration, it's just a moment. We pick up clues as we go along about why we're all gathered here, and the pull-quotes help to vouch for its quality, but as soon as it's go time with Skarsgård the rest is just magnificent to watch.
Boy Howdy! The Story of CREEM Magazine Trailer
Bruce: Viva Le Doors. But listen, there's a burden that every real Doors fan has got to live with. That's the fact that the greatest rock n' roll band of all time is never going to play live again. You can't live in the past...
Kevin: No wait...there's hope. I heard once that Iggy Pop is going to front them and the Doors are going to tour again!
Bruce: Where did ya hear that?
Kevin: I heard it somewhere...
Bruce: Yeah?! Read it in your precious Creem Magazine maybe? Well, it's not going to happen.
I was more of a Kerrang! reader myself.
Scott Crawford loves music. As the director for the solidly excellent Salad Days: A Decade of Punk in Washington DC he no doubt has more than just a passing interest in following the ebb and flow of modern musical tastes. Nowhere could that be more evident in this new venture whereby he's hoping at least a $100,000 can help make a reality out of a dream to chronicle this once popular publication's rise and demise. The trailer here is wildly satisfying as a primer into what this magazine's ethos was all about and what it's editorial mission was, to say nothing of what it must have been like during the 70's and 80's to be a proverbial fly on the wall with those journalists. I may not have had any experience with the magazine but this looks wildly interesting and delightfully put together. You can find more about their Kickstarter right here.
Last Chance U Trailer
I like it a lot.
What Greg Whiteley has done is essentially given me what I love about Hard Knocks on HBO or All or Nothing on Amazon. While I can't speak about the latter, the former show is a head scratcher when the question of "Why isn't this the whole season?" is uttered. I mean, the drama on the field is just as thrilling as the drama off the field, if not more so,  and to just end it after a handful of episodes just feels like money left on the table. Here, though, it looks like we'll get that same high level on the field, off the field drama that has made Knocks such a viewing pleasure. I couldn't tell you what a nickel defense is, what a quarter package is, or even how many people are allowed on the field at one time, but contextualizing the human effort that goes into these boys, these men in making it all happen is something of a draw. This trailer captures everything related to why someone should care about dudes and football and, additionally, shows why this kind of program can succeed to make an impact for dolts like me who don't know a thing about the sport. It's about the humanity. Once you nail that, you're halfway there.
I Am Not a Serial Killer Trailer 
Hold your breath.
There are some trailers that just manage to be so wonderfully crafted that you have to admire its beauty. The way in which this preview manages to front load the pull-quote kudos that have been laid at its feet yet doesn't distract one iota from its presentation is a mark of something special. I may not have an idea what director Billy O'Brien is trying to do with his subjects or his narrative but I'm dialed in completely to what it's selling. It's cinematography, dank and flat and rough around the edges, bolts us tightly down to this place and this time. There are no pretty flourishes to make this look like something it's not. There's a concerted effort about what it's trying to do with this world and it works magnificently to pull you in. Where it's going, that's unsure, but the vehicle is more than ready to take you there.
Nerve Trailer #2
I can't imagine how you haven't seen everything this movie has to offer based on what's here.
Unlike a movie with wildly high concept that used dares for dollars as its plot device, Cheap Thrills, the latest from directors Henry Joost and Ariel Schulman just feels like an also-ran. There's something that feels cheap and brassy about a story that feels like it was thought up during a commercial break and not given much thought after that. Watching the "tasks" that our protaginists have to do in order to progress in this charade seem like something more designed, engineered to give teens something to think is extraordinary when, in fact, this is about as base and lifeless of a trailer that should be a warning sign more than anything else. Buyer beware.
Nota bene: If you have any suggestions of trailers to possibly be included in this column, even have a trailer of your own to pitch, please let me know by sending me a note at Christopher_Stipp@yahoo.com or look me up via Twitter at @Stipp
In case you missed them, here are the other trailers we covered at /Film this week: