'Patriots Day' Poster: Mark Wahlberg's Boston Marathon Bombing Drama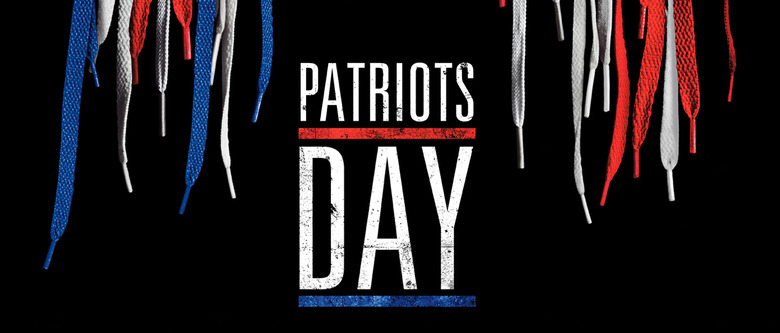 Independence Day has come and gone, but CBS Films knows patriotism is a year-round ideal. The studio has released the first teaser poster for Patriots Day, Peter Berg's upcoming drama about the 2013 Boston Marathon bombing. Mark Wahlberg stars as Boston police sergeant Tommy Saunders, who sets out on a race to find the bombers before they can attack again. John Goodman, Kevin Bacon, J.K. Simmons, and Michelle Monaghan also star.
Here is your first Patriots Day poster: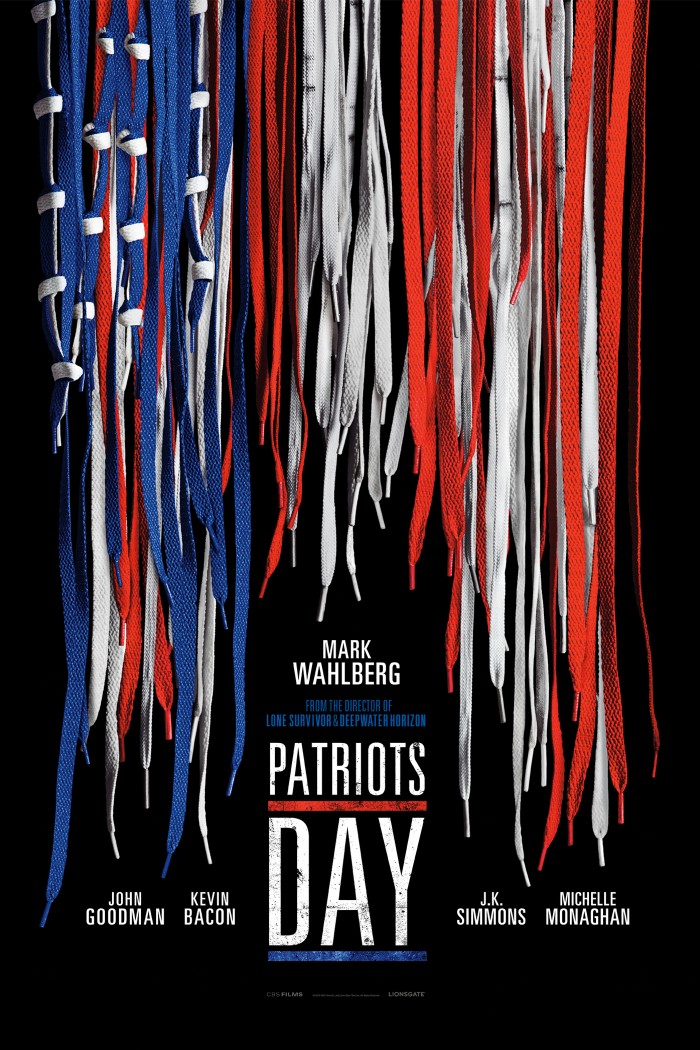 It's not terribly revealing, but that's kind of what's great about it. It's an unusual and evocative design, and a welcome change of pace from the same three or four formats that the vast majority of mainstream movie posters follow. We'll probably get some more traditional-looking posters (i.e., ones that actually show off some of the famous faces that the studio has paid handsomely to appear in their movie) before the film hits theaters, but for now this is an eye-catching design that should get moviegoers to stop and look.
Patriots' Day is an annual state holiday that falls on the third Monday in April. The holiday was first declared in 1894, and the Boston Marathon has been held on Patriots' Day each year since 1897. In 2013, the celebration was marred by tragedy when two terrorists set off bombs near the finish line. Three civilians died at the site, and hundreds more were injured. A manhunt ensued over the next few days, resulting in the death of one perpetrator and the capture of the other.
Patriots Day is one of several Boston Marathon bombing dramas coming down the pipeline. David Gordon Green recently wrapped Stronger, starring Jake Gyllenhaal and Tatiana Maslany. There's also Boston Strong, which has been stuck in development for the past few years with Casey Affleck and Daniel Espinosa signing on and signing off at different points. But Patriots Day will arrive first: it's scheduled to open December 21 in New York, Los Angeles, and Boston before rolling out nationwide on January 13, 2017.
Directed by acclaimed filmmaker Peter Berg, PATRIOTS DAY is an account of the 2013 Boston Marathon bombing and the everyday heroes who inspired the world in the extraordinary hours that followed.
In the aftermath of an unspeakable act of terror, Police Sergeant TOMMY SAUNDERS (Mark Wahlberg) joins courageous survivors, first responders and investigators in a race against the clock to hunt down the bombers before they strike again.
Weaving together the stories of Special Agent RICHARD DESLAURIERS (Kevin Bacon), Police Commissioner ED DAVIS (John Goodman), Sergeant JEFFREY PUGLIESE (J.K. Simmons) and nurse CAROL SAUNDERS (Michelle Monaghan) this visceral and unflinching chronicle captures the suspense of the most sophisticated manhunt in law enforcement history and the strength of the people of Boston.