Nicolas Winding Refn Was Approached To Direct 'Spectre'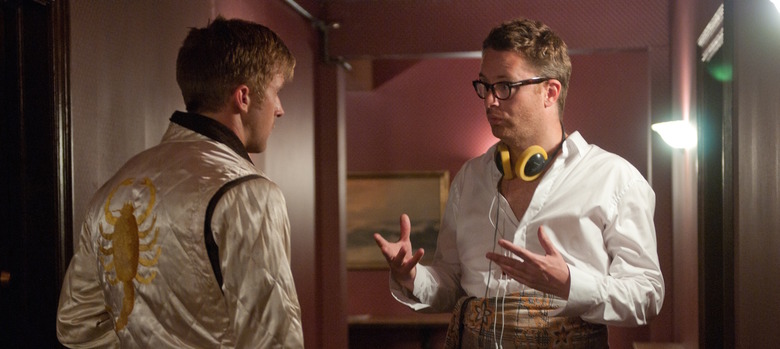 Nicolas Winding Refn has flirted with directing some big studio movies. The Neon Demon director was attached to the Ryan Gosling-led Logan's Run remake for a while, and he later came close to signing on to make The Equalizer. One of the bigger titles the filmmaker was in the running for was Spectre, a sequel Sam Mendes ultimately returned to direct.
Refn confirmed he had a conversation regarding the film. Below, Nicolas Winding Refn discusses Spectre.
In an often insightful interview with The Telegraph, Refn said he was approached by Eon Productions to consider Spectre. He doesn't go into too much detail about the meeting, but he did say he's more interested in creative freedom than a huge budget:
I just know this way I can do whatever I want, and that outweighs any money anyone can give me.
Sam Mendes originally wasn't going to return for Spectre, so this meeting must've occurred before Mendes had a change of heart. It's understandable that Refn, being a final cut director, has been apprehensive to tackle a tentpole film, although he's expressed interest in some comic book movies, like Batgirl and Wonder Woman. When he recently discussed Batgirl, he said he still has some desire to direct "big Hollywood films that costs a lot of money and has a lot of people running around with cell phones and all that insanity."
At the end of the day, however, Refn says directing a studio movie is like hopping into bed with a prostitute, which is one of the reasons he's continued to make independent features after the success of Drive (source: Variety):
You can get very wooed by Hollywood. I love Hollywood, don't get me wrong. I love it, I love it, I love it. But it's important to really understand that Hollywood is like a really, really expensive prostitute. She's going to promise you everything — you can f*** her in any possible way because she's there for you. She wants your vision. And it's very seductive: 'Come in here, play with me, do whatever you want.' And then when you start f***ing her, it can potentially be like, 'Hang on, I know I said it but I didn't mean it. No you can't do that, you can't do that, you can't do that.' And in the end, you're like, "Well, where do I come?"
Without question, that's one of Refn's finest quotes. His next potential project isn't a big Hollywood film, but it does share a connection to the Bond franchise. Refn most recently worked with longtime Bond screenwriters Neal Purvis and Robert Wade The Avenging Silence, a Tokyo-set thriller Refn called his Bond movie – though he quickly walked back that description, adding, "Well, I don't know yet."