'Star Trek Beyond' Sailing Toward $48-60 Million Debut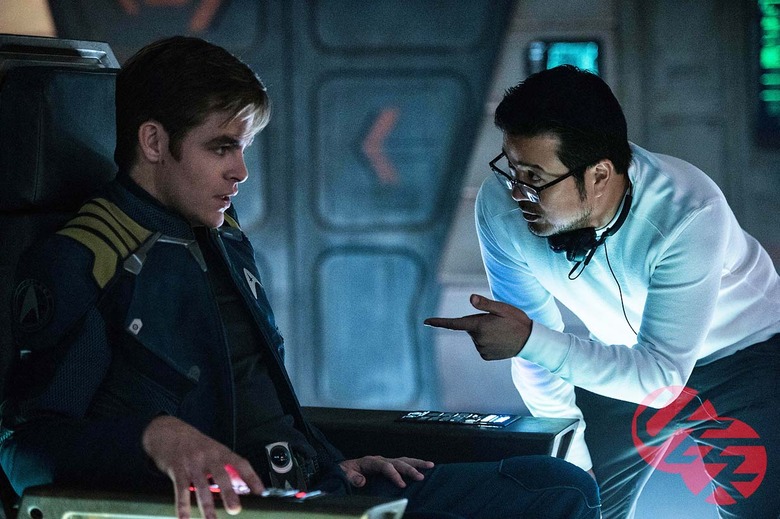 It's been a brutal summer at the box office. We've seen one high-profile studio release after another open to disappointing figures, if not outright awful ones, prompting concerned conversations about "sequelitis" and "superhero fatigue" and the like. So will this trend extend into the rest of the season? Or could July be the month that Hollywood turns its fortunes around?
Well, only time will tell. But one of the next big-budget sequels to try its luck will be Star Trek Beyond. Early tracking indicates the sci-fi adventure is on track for a domestic opening in the $48-60 million range, which puts it behind the two previous Star Trek films but ahead of a lot of other movies that have hit so far this summer. 
Deadline reported on the Star Trek Beyond box office tracking numbers. As with our earlier report about the Ghostbusters projections, a few caveats are called for. First is that Star Trek Beyond's release date (July 22) is still three weeks away, so a lot could happen between now and then. Paramount started ramping up its marketing efforts this week will the premiere of Rihanna's new tie-in single "Sledgehammer," and will try to keep the buzz going all the way through Comic-Con (which falls the same weekend as Star Trek Beyond's U.S. release). The tracking numbers also don't account for reviews or word-of-mouth, since almost no one has seen this movie yet.
Assuming that ballpark is correct, a $48-60 million opening would make Star Trek Beyond one of the summer's bigger releases. It'd be higher than Independence Day: Resurgence ($41 million), Teenage Mutant Ninja Turtles: Out of the Shadows ($35 million), or Alice Through the Looking Glass ($26 million), or Warcraft ($24 million). It's a little better than the $40-50 million predicted for Ghostbusters, though far less than the $80 million estimate for The Secret Life of Pets. So far this summer, only Captain America: Civil War, Finding Dory, and X-Men: Apocalypse have premiered to over $60 million.
However, that still puts Star Trek Beyond's opening weekend in last place out of the three "Kelvin" timeline films. Star Trek and Star Trek Into Darkness, both of which opened in May, earned $75 million and $70 million respectively in their domestic debuts. Like its predecessors, Star Trek Into Darkness is polling best among men over 25, though efforts like that Rihanna video may help attract more women and younger moviegoers. It should also be interesting to see how Star Trek Beyond fares overseas. Star Trek Into Darkness did a little worse than Star Trek in the U.S., but a lot better abroad.
The big story coming out of this summer blockbuster season is the weak box office in general, and the poor performance of sequels in particular. Based on these tracking numbers, Star Trek Beyond doesn't look like it'll further the conversation much in either direction. July already looks like it's off to a shaky start: none of this weekend's three major releases (The Legend of Tarzan, The BFG, and The Purge: Election Year) are expected to do much more than $30 million. But there are some potential bright spots coming up on the horizon, including the aforementioned The Secret Life of Pets and late July's Jason Bourne.