'Stranger Things' Trailer #2: Is This More Than A Trip Down Nostalgia Lane?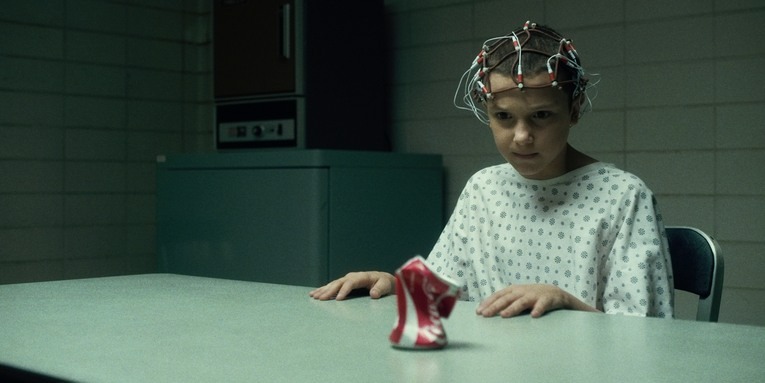 The first trailer for Netflix's Stranger Things sure got our attention. Our own Jacob Hall described it as having a "pinch of Amblin and a cup of Stephen King," which is a spot-on description of a series that looks like a big throwback. There are images in the trailers, including the latest one, that can't help but make you think of Amblin, King, and John Carpenter's work. All of those potential influences could add up to little more than a trip down nostalgia lane, but the trailers are leading us to believe there's possibly more to this Netflix series.
Below, watch the Stranger Things trailer.
Thes series is created by The Duffer Brothers and produced by Real Steel and Night at the Museum director Shawn Levy. Set in a small and quiet town during the 1980s, as you could probably guess based on the title, strange things start to happen. After Joyce's (Winona Ryder) son goes missing, the boy's best friends go looking for him. One night, instead of finding their friend, they stumble upon a supernatural mystery.
The latest Stranger Things trailer expands more on the plot, but it still preserves a sense of mystery. If you want to watch this series knowing as little as possible, though, then you may want to skip this preview and just wait two more weeks for the show (Source: Entertainment Weekly):
The first season of Stranger Things is eight one-hour episodes, which the Duffer twins (Wayward Pines) mostly wrote and directed. Levy directed two episodes, and considering Real Steel, another Amblin throwback, is easily his most enjoyable movie, his involvement isn't much cause for concern. Plus, it's hard to worry too much about the quality of Stranger Things because these trailers have been doing their job. The mystery, the alluring images, the exciting score, and the old school atmosphere should be enough to make you want to put aside the time to binge-watch Netflix's latest.
Netflix has also released another poster for the series: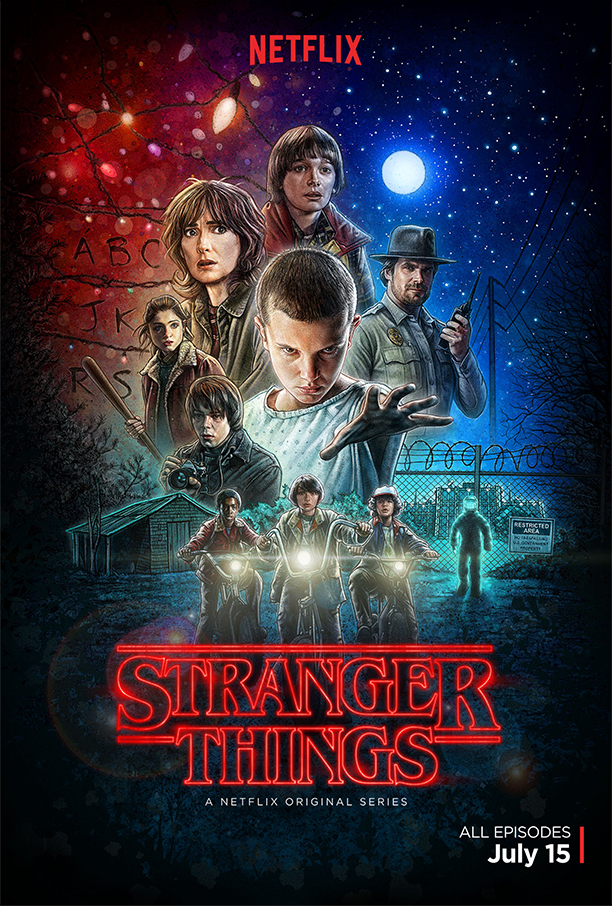 Here's the official synopsis:
Set in Hawkins Indiana in the 1980's, Stranger Things chronicles the search for a young boy who vanishes into thin air under highly suspicious circumstances. His mother (Winona Ryder) opens an investigation into the boy's disappearance with local authorities that unravels a series of mysteries involving top-secret government experiments, terrifying supernatural forces and one very strange little girl. A love letter to the ubiquitous cult classics of the 80's, Stranger Things is also a coming of age story for the boy's three closest friends that draws them into a world where mysteries lurk beneath the surface.
Season one of Stranger Things can be streamed on Netflix starting July 15th.