'Game Of Thrones' Announces Season 7 Directors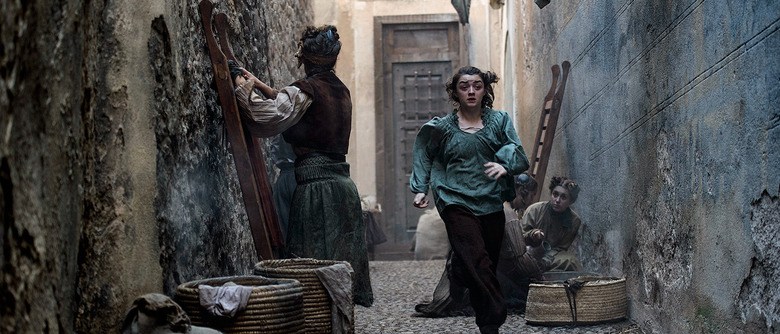 While fans are still reeling from the season 6 finale, Game of Thrones is locking down plans for season 7. The show has just made its first official reveal about the next run of episodes, setting four directors for next year. They include three returning helmers and one series newcomer. 
Entertainment Weekly reports that Alan Taylor, Jeremy Podeswa, Mark Mylod, and Matt Shakman will be the Game of Thrones season 7 directors. Here's a quick rundown of who they are, and what they've done before.
Alan Taylor directed the ninth episode of season one — a.k.a. The One Where Ned Stark Dies – and returned for episode ten. He came back again to direct four episodes in season two, but he hasn't worked on the show since as he's been busy making Thor: The Dark World and Terminator Genisys.
Jeremy Podeswa directed two episodes of season five, earning an Emmy nomination for the controversial "Unbowed, Unbent, Unbroken." He returned for the first two episodes of season six.
Mark Mylod has also directed four episodes of Game of Thrones, two in season five and two in season six. Those include the one that introduced Lyanna Mormont, the secret MVP of season six.
Matt Shakman is new to Game of Thrones, but he's a TV vet whose credits include Mad Men, Fargo, It's Always Sunny in Philadelphia, You're the Worst, and The Good Wife.
The past two seasons have had five directors each, with each person taking on two episodes. So it's interesting that season seven has only named four directors. Showrunners D.B. Weiss and David Benioff have been hinting that Game of Thrones could end with two shortened seasons, estimating that about thirteen hours are left in the story. This list seems to support that plan – though it's possible they'll name another director later, or just split ten episodes across four people (as they did in season one).
Moving on to other Game of Thrones behind-the-scenes news, costume designer Michele Clapton will also return for season seven. She ran the costume department for the first five seasons and then took a break, but returned for the last two episodes of season six. So if you were oohing and ahhing at Cersei's incredible armor-inspired black gown from the finale, you've got Clapton to thank. She's already won two Emmys for her work on the show, and been nominated for three more.