'Star Wars' Concept Artist Says The Han Solo Movie Is "By Far The Best Star Wars Script"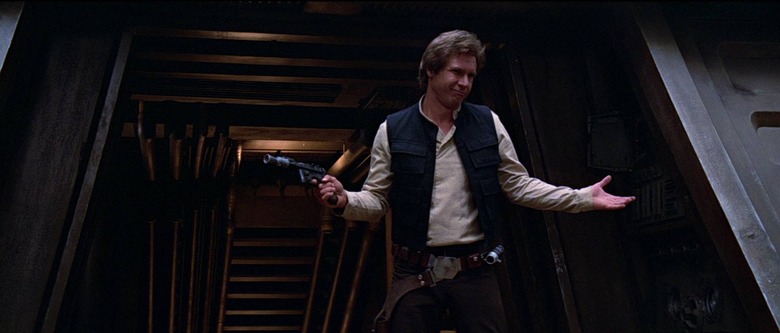 Star Wars: The Force Awakens concept artist Iain McCaig spoke earlier this month at the Art and Industry of Imagination conference in New Zealand, and apparently dropped some huge bits of information that had not shown up online until a report posted earlier today. Among them is a claim that after selling Lucasfilm to Disney, George Lucas decided he wanted to be involved and wrote a script for Episode VII which was rejected by the Mouse House. He also has a glowing review of Lawrence Kasdan's Han Solo movie script and much more.
The following details come from a report written by E.R. China for StarWarsNewsNet. We have not been able to find any other reports from this event anywhere, but we can corroborate that concept artist Iain McCaig spoke at the Art and Industry of Imagination conference in New Zealand on June 3rd and 4th.
McCaig says that Lawrence Kasdan actually wrote the script for the Han Solo: A Star Wars Story standalone movie before he began work on Episode VII, and that the screenplay is (paraphrasing):
By far the best Star Wars script, and one of the best scripts period, that I have ever read. I laughed, I cried, I did all the things you should do when reading a good script. You're in for a treat.
Some very positive praise, even if it is coming from someone inside the Star Wars productions. As for the opposite, the report suggests that McCaig was very negative about cutting Star Wars creator George Lucas out of Episode VII.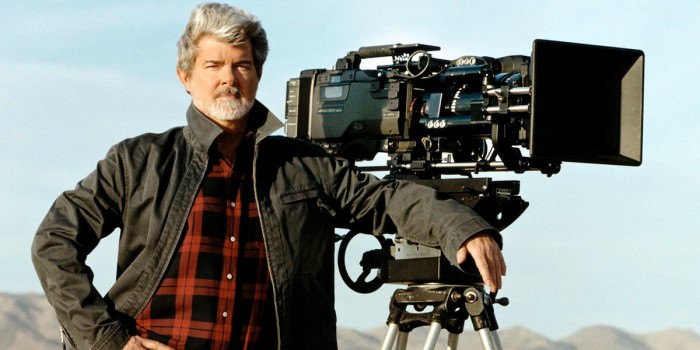 How Did George Lucas Get Cut Out of Episode VII?
George initially wanted nothing to do with Episode VII, but changed his mind after pre-production began. According to the report, Lucas brought in McCaig and another prequel artist (possibly Doug Chiang) to Skywalker Ranch to help him realize his concepts. Apparently this "script was rejected outright."
This might seem like completely new information, but it's very possible that the timeline of this story is not being presented in context.
We know that Lucas hired Kathleen Kennedy to make new Star Wars movies, long before he decided to sell to Disney.
We had heard in the past that George Lucas wrote a treatment for a new trilogy of films, which he showed to Bob Iger before selling the company.
Remember, Lucas has been previously quoted as saying the following:
The ones that I sold to Disney, they came up to the decision that they didn't really want to do those. So they made up their own. So it's not the ones that I originally wrote [on screen in Star Wars: The Force Awakens].
As for the reason they didn't go with Lucas' take, it is now suggested that they wanted to distance themselves from the Star Wars prequels. According to the report of McCaig's talk, Disney didn't want to include anything mildly prequel-related including prequel-only characters, environments, etc. Of course, this is something we had heard in the past, but more specifically as a J.J. Abrams edict.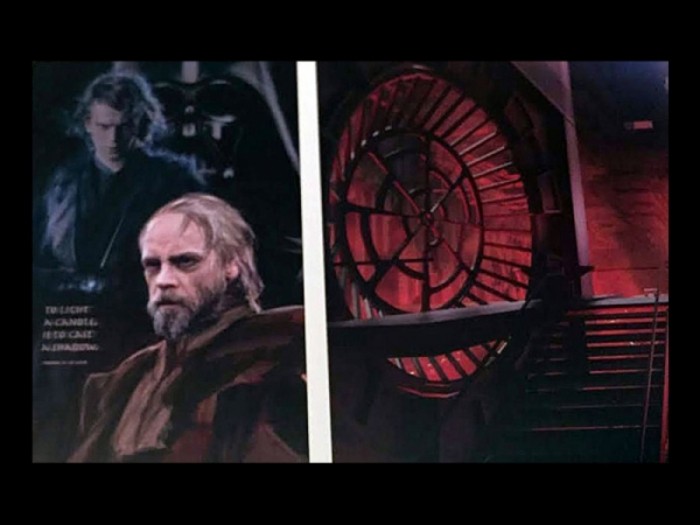 According to the report from this presentation, "a number of initial script ideas teased Anakin/Vader's Force ghost's involvement," which again is something we saw in early concept art form in The Art of The Force Awakens book.
McCaig also supposedly spoke about Rey's mysterious heritage, relaying a story about how Qui-Gon Jinn and Shmi Skywalker had a romantic affair in early drafts of The Phantom Menace, an idea whose remnants are still seen in the final film. He also teased that (paraphrasing) "though none of these prequel-related concepts were able to be used outright, these ideas remain in the Lucas ecosystem, and filter through."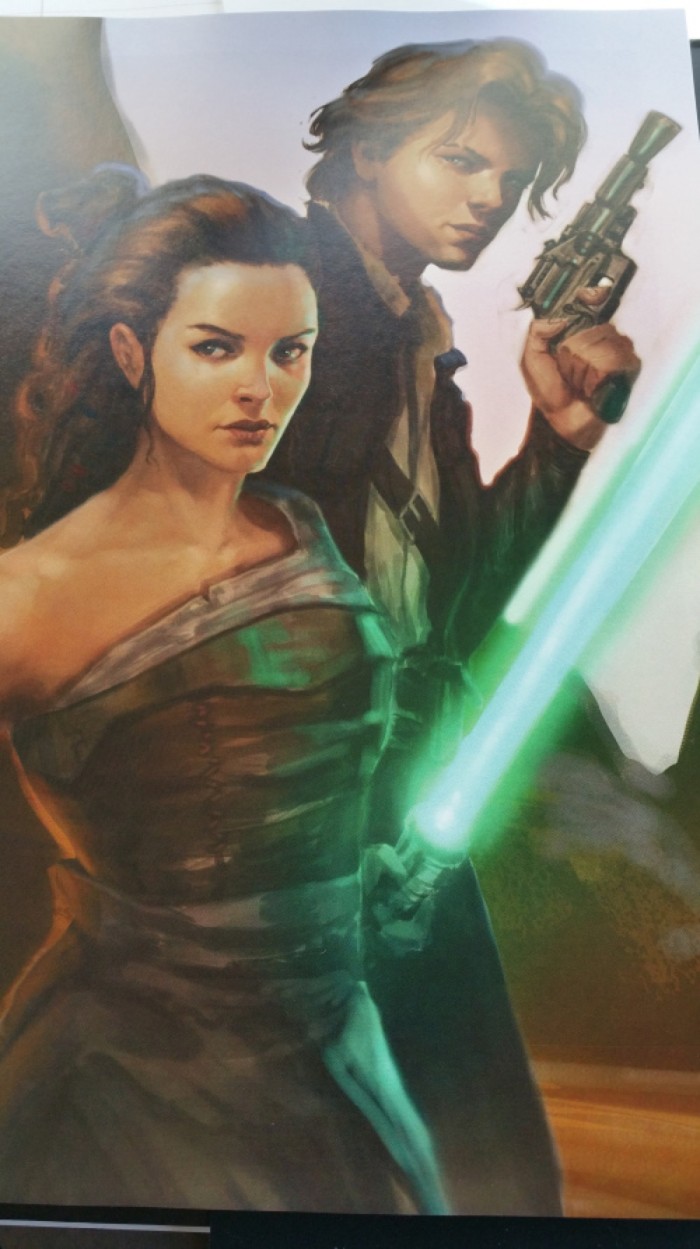 The report also claims that Disney executives were originally "reluctant to include non-Caucasian characters." We know from The Art of The Force Awakens book that the trio of new main characters were initially all Caucasian, and we've heard before that JJ Abrams was very adamant in bringing a multi-cultural cast to his film.