Rumor: Guardians Of The Galaxy Ride Coming To EPCOT?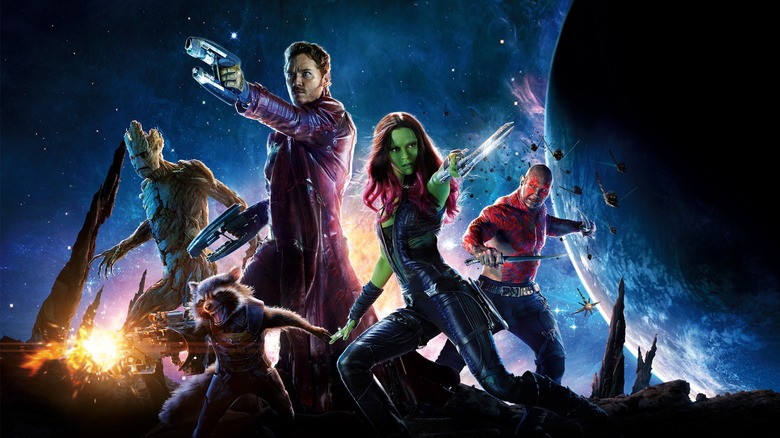 Last month a rumor began to circulate that Disney was planning to redo Disney California Adventure's Twilight Zone Tower of Terror as a Guardians of the Galaxy ride. As ridiculous as that sounded, we had heard the rumblings from enough sources to believe that Disney Imagineering was considering it at the very least. A new rumor claims that Disney is trying to bring the Guardians of the Galaxy to Walt Disney World Resort in EPCOT's Future World. But don't worry, it won't be replacing a cool ride like Spaceship Earth. Hit the jump to learn the Guardians of the Galaxy EPCOT ride rumor details.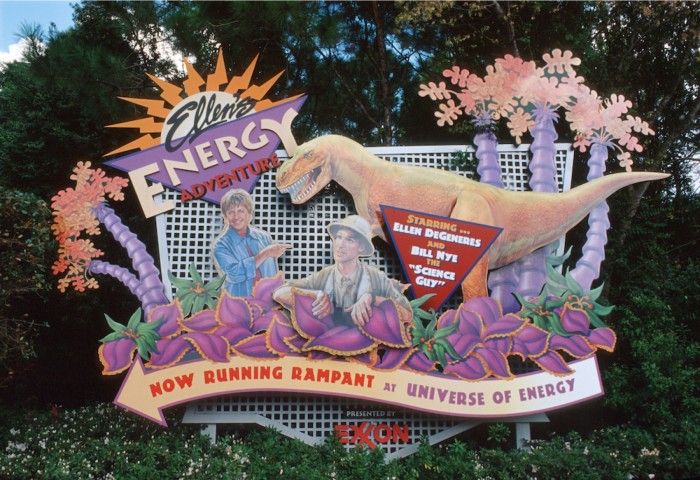 This new rumor comes from Blog Mickey, a source which we have not been able to substantiate. The report claims that a new Guardians of the Galaxy attraction could replace Ellen's Energy Adventure in EPCOT's Future World's Universe of Energy pavilion. Previous rumors had suggested that Hollywood Studios' Tower of Terror might be getting the same re-do that is rumored in Anaheim, or that Rock 'n' Roller Coaster Starring Aerosmith might be re-themed into a Marvel coaster (that ride is in desperate need of an update). Of course, over the last few months, Rock 'n' Roller Coaster has gotten new interactive displays that put the park guests' names on rock concert posters thanks to the technology in the magic bands. And Twilight Zone Tower of Terror will be adding a themed bar/lounge.
Ellen's Energy Adventure came to EPCOT in 1996, starring Ellen DeGeneres, Bill Nye "The Science Guy," Alex Trebek, Johnny Gilbert, and Jamie Lee Curtis, and takes riders on "a light-hearted look at various energy resources, how energy is produced, the history of energy production, and the search for new energy resources." The show uses the same traveling theater system that was used by the original Universe of Energy show. It's unclear how Guardians of the Galaxy would use this system, or if a completely new ride would be constructed in the pavilion. The rumored Tower of Terror Guardians of the Galaxy make-over would likely either see guests enter the Collector's museum or escape from the intergalactic prison as seen in the first film.Frozen Ever After just opened in EPCOT's World Showcase, replacing Maelstrom. So far the new ride has had up to five-hour-long wait times from open to close, seemingly attracting a lot more park guests to EPCOT. I got a chance to ride the new attraction over the weekend while I was in Orlando and I have to say it's pretty great. I know some Disney World fanatics aren't happy that new Disney characters are taking over rides in World Showcase, but I think Frozen Ever After is a positive step in the direction of the future of EPCOT.
For those of you interested in seeing what Ellen's Energy Adventure is like, here is a full ride through video:
Now I'm not sure if it makes much sense to put Guardians of the Galaxy in the Energy Pavilion, but Future World is as sci-fi as it comes. I'm sure Disney is seeing how ticket sales are picking up now that the Frozen ride is open, and is seeing the value of injecting some of their popular brands into EPCOT, which currently sits as the #6 most visited theme park in the world (about 700,000 people above Hollywood Studios and Animal Kingdom). It makes sense that Disney Imagineering is concentrating on the Guardians brand in these potential theme park offerings as they are looking for a longer life attraction and Guardians is only one film into an expected trilogy while a lot of first generation Avengers characters have completed their trilogy arcs.
And if you're wondering, yes, Universal Studios Orlando owns the rights to Marvel attractions east of the Mississippi, but that apparently only includes characters currently featured in Islands of Adventure Superhero Island. When that themed land opened in 1999, the Guardians of the Galaxy were not nearly as popular as they are today, and thus Universal focused on the characters and villains from the Spider-Man, Avengers, X-Men and the Fantastic Four.
The restrictions of Universal Studios' deal with Marvel are very complicated and no one knows for sure if Disney can sneak a Guardians attraction into Disney World. So far Disney World has had Gamora and Star-Lord appear in limited meet and greets, as well ashosted Marvel movie previews, Marvel movie monorail skins and even include footage from the films in the Great Movie Ride. Most people seem to agree that a Guardians ride could not be constructed in Disney World unless Universal were to agree to it, which isn't beyond the realm of possibility. Its also possible that the Guardians of the Galaxy could feature into the attraction in some kind of hosting capacity. This stuff gets really complex.
Again, consider this whole report to be rumor and speculation until confirmed by the mouse.