/Film's Top 10 Films Of 2016 So Far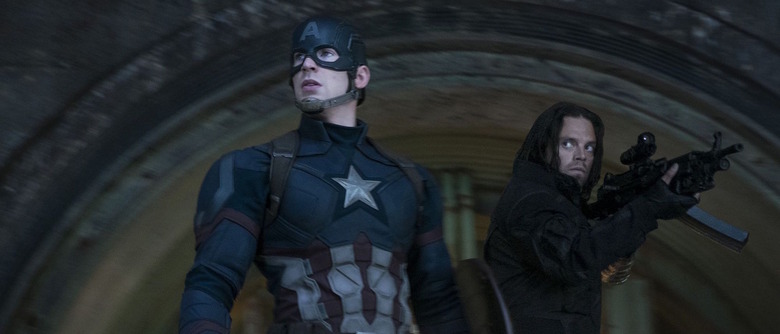 As we pass the halfway mark of 2016, we at /Film figured it'd be a good time to take a step back and assess the year we've had so far. By this point last year, consensus had formed around a few favorites: Mad Max: Fury Road was far and away our favorite of the year one year ago, and it maintained that position all the way through to December. But this year? The results look much more varied. Join us as we count down /Film's top 10 films of 2016 so far.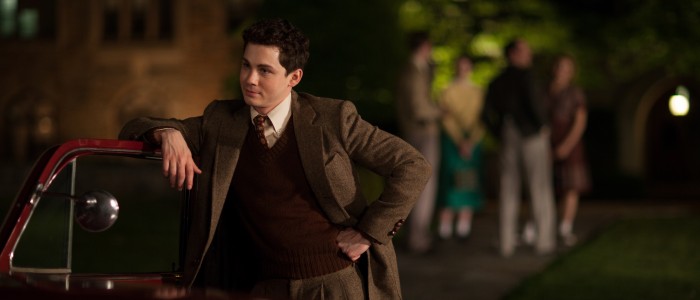 Unreleased Favorites
We only voted on films that were released theatrically in the U.S. between January 1 and June 30, which meant disqualifying a few titles which we've already seen but which won't open until later in the year. Some we loved include:
The BFG (July 1)Life, Animated (July 1)Don't Think Twice (July 22)Indignation (July 29)Manchester by the Sea (November 18)Sleight (TBD)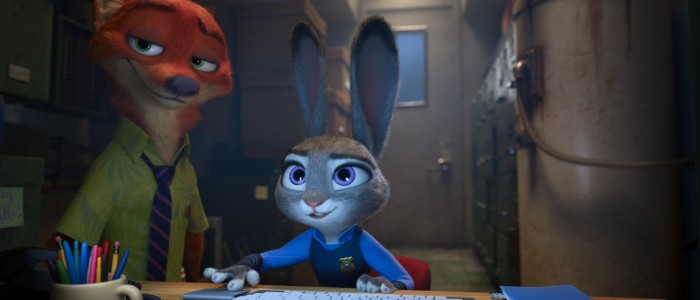 Unique Entries
On the flip side, there were a handful of films that made it onto one person's list and no one else's. Those were:
Love & Friendship (Angie's #2)The Fits (Christopher's #4)The Invitation (Jack's #4)De Palma (Jack's #5)A Bigger Splash (Jack's #7)Deadpool (Peter's #7)Presenting Princess Shaw (Christopher's #8)
***
We begin our countdown of the top 10 films of 2016 so far on the next page.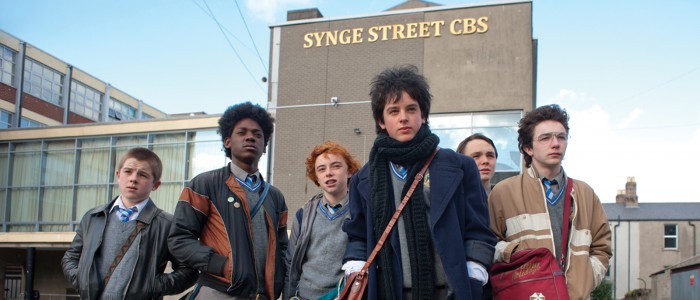 10. Sing Street
It's 1980s Dublin, and our awkward teen hero can't catch a break. His parents are splitting, his teachers are cruel, his crush is out of reach. Then his layabout older brother (Jack Reynor in a star-making turn) turns him onto some really great music, and everything changes. Once and Begin Again director John Carney serves up another delightful ode to the power of music — the way it can make you feel less alone in the world, the way it can open your heart to new people and new experiences, the way it helps you understand your own soul a little bit better, the way it can turn weirdo outcasts into dazzling rock stars. And he delivers on the music front, too, with catchy original tunes like "The Rhythm of the Model" and "Drive It Like You Stole It."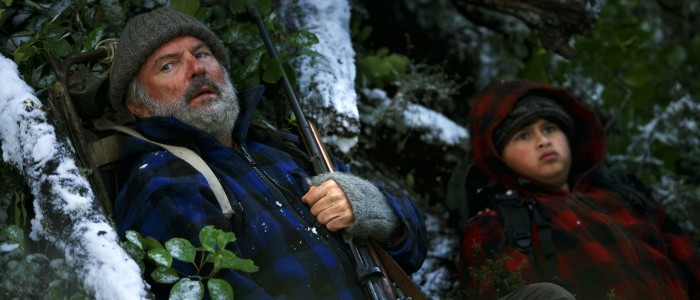 9. Hunt for the Wilderpeople
Taika Waititi made one of our favorite films of last year, the deeply hilarious What We Do in the Shadows, and he's a /Film favorite again this year thanks to Hunt for the Wilderpeople. This is a children's film, and we mean that in the best way possible. It's grounded in a fantastical logic that anyone who has a kid or has ever been a kid will recognize, filled with colorful characters who feel like they've stepped out of a Roald Dahl novel or a Pixar movie. But like the best of those movies, there's an edge of real danger and sadness to Hunt for the Wilderpeople. Hec (Sam Neill) and Ricky (Julian Dennison) aren't just quirky misfits, they're forgotten people the rest of the world has no use for. What they find in each other makes for some of the sweetest, most heartwarming moments we've seen onscreen this year.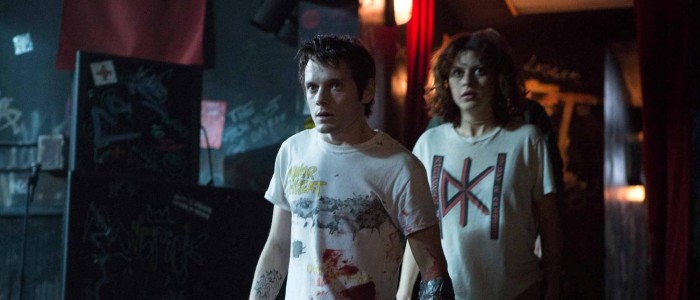 8. Green Room
The multiplexes are crammed with oddly bloodless spectacles of destruction involving superheroes, supersoldiers, and superspies — and we enjoy those as much as anyone, as our #2 pick shows. But it's refreshing to see Jeremy Saulnier go in the exact opposite direction, with terrifically entertaining results. Green Room is ruthlessly efficient and unapologetically brutal, trapping a group of ordinary people in a very, very bad situation. Our protagonists (led by the late Anton Yelchin in one of his finest performances) can be resourceful, determined, even heroic — but they also bleed, panic, indulge in gallows humor, and occasionally make really terrible decisions. Our neo-Nazi villains (led by Patrick Stewart playing strongly against type) are relentless and vicious, but not unstoppable. When they clash, bones break, blood sprays, and we in the audience are left gasping with tension and delight.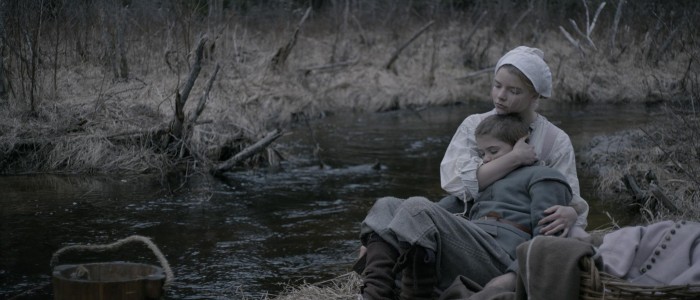 7. The Witch
Robert Eggers' The Witch isn't quite like any other horror movie in recent memory. Some of that can be attributed to its unique setting: it's rare to see any film set in 17th century New England, let alone a horror film, and the era is brought to life through incredibly specific costuming and set design and almost incomprehensibly thick accents. (You do get used to the language over time.) But it's also thanks to the patient intensity, the complicated family dynamics, the thoughtful social commentary, and an excellent breakthrough turn by Anya Taylor-Joy, who seems destined for even bigger and better things. To steal a phrase from Black Phillip, enjoying art like this feels like the definition of living deliciously.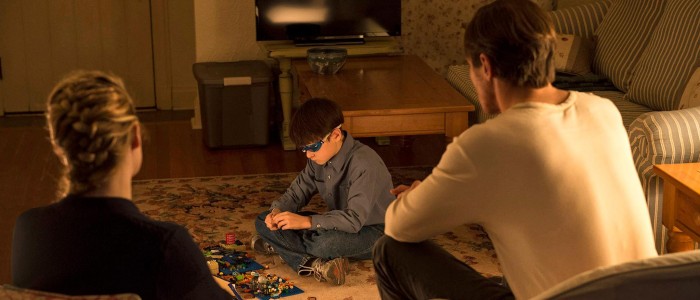 6. Midnight Special
No question Midnight Special has something of a throwback Amblin feel to it, but it's still a Jeff Nichols movie through and through. It's a slow-burn enigma full of tiny character moments and big ambitious ideas, and of course it's all centered around Michael Shannon, who gets to dial down his trademark intensity for once and let a softer side shine through. The story concerns a little boy with otherworldly abilities who can destroy entire houses, pick up strange signals, or bring satellites tumbling out of the sky. The forces that really drive it forward, though, are much more ordinary yet no less powerful: a faith in something greater than oneself, and a parent's love for their child.
***
On the next page, see our top 5 films of the year so far.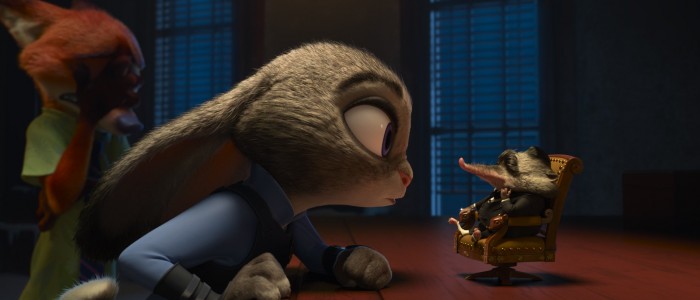 5. Zootopia
Is it too early to declare we're in the middle of another Disney Renaissance? Zootopia was the one and only film that made all seven of our ballots, and it's not hard to see why. This one's a real crowdpleaser — simple enough for kids, smart enough for adults, crammed in every corner with painstaking detail, and bursting with the energy of two instantly lovable leads (voiced by Ginnifer Goodwin and Jason Bateman). Zootopia's message of tolerance and acceptance may not be particularly subtle, but it's smarter about race in America than even most films made for grown-ups, and it all goes down quite easily when it's wrapped in an utterly delightful adventure through a wild and wonderful new universe. And let's take a moment here to appreciate Idris Elba's fine work as water buffalo Chief Bogo. Between this, The Jungle Book, and Finding Dory, Elba is the secret MVP of Disney's 2016 slate.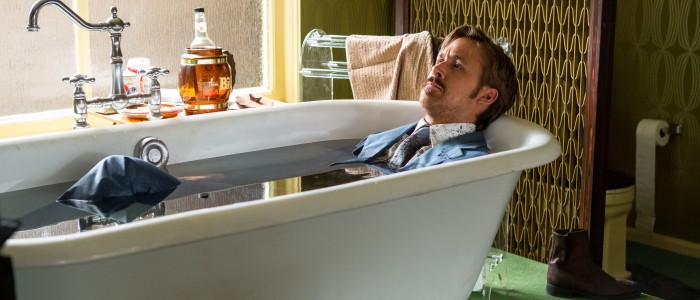 4. The Nice Guys
After Shane Black's entertaining detour into superhero movie-making for Iron Man 3, The Nice Guys got him back to doing to what he does best: spinning shaggy noir mysteries powered by mismatched leads who drive each other up the wall. Ryan Gosling and Russell Crowe have never been better than they are here, riffing off of each other and letting their comedic talents shine — which makes it all the more impressive that young up-and-comer Angourie Rice holds her own against them as the third lead. The Nice Guys is equal parts earnest and cynical, cut with just enough poignancy to make you care. It seems wrong to hope for a sequel to a movie we loved for its originality. However, if Black ever wants to call up the Nice Guys again, we're not about to complain.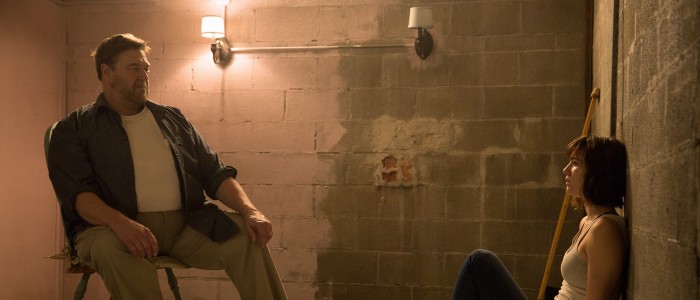 3. 10 Cloverfield Lane
The "Cloverfield" branding may be what initially got fans buzzing, but 10 Cloverfield Lane held onto our attention all by itself. Dan Trachtenberg's astonishingly assured directorial debut is a small-scale thriller that feels so much bigger thanks to its meaty performances and thorny ideas. As a terrified but resourceful captive, Mary Elizabeth Winstead proves yet again that she should be much bigger star than she currently is, while John Goodman puts both his towering screen presence and his generally genial persona to good use in a performance that keeps us guessing. The question of what really lies outside the walls of that claustrophobic bunker become almost secondary to the unsettling power dynamics between the characters locked inside.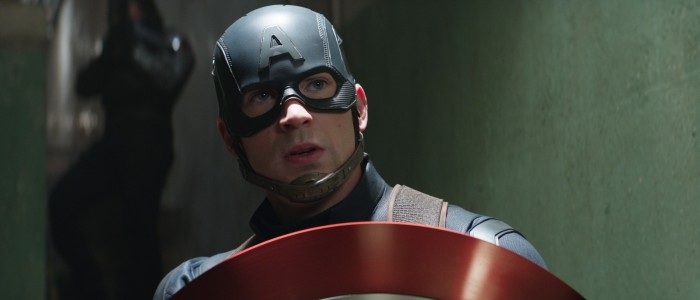 2. Captain America: Civil War
There are legitimate complaints to be made about Hollywood's increasing emphasis on franchises over individual films, but Captain America: Civil War is big-budget franchise filmmaking at its very best. The thirteenth(!) entry in the MCU pays off eight years' worth of meticulous world-building and character development and sets up many more years of Marvel movies to come, all while being a satisfying entry in its own right. It's a dazzling superhero showdown centered around a surprisingly sophisticated moral dilemma, packed with extra emotional heft because of our history with these characters. And the filmmakers make it all look so easy. It seems like everyone wants a Marvel-style universe these days, but Captain America: Civil War is a perfect reminder that even now, no one does 'em quite like Marvel itself.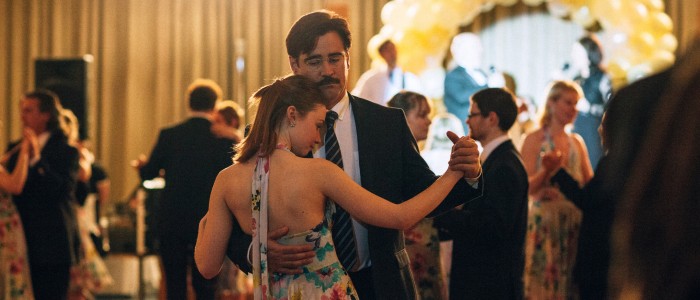 1. The Lobster
Leave it to Yorgos Lanthimos to come up with a premise as weird as The Lobster's: it's set in a world where people who don't couple up in time are literally turned into animals. But if novelty were all The Lobster had going for it, it'd be easy enough to dismiss. The Lobster gets under the skin and stays there because its bizarro concept rings true. No, we don't have any laws mandating that people get married (or don't), but doesn't it always feel like the world is always judging you for your relationship status? Doesn't the grass always seem greener on the other side of the fence? And yet The Lobster isn't completely given over to cynicism — underneath that biting satire is a tender, aching romance about the wonder of love, and the lengths we'll go to to preserve it.
***
On the final page, you can check out our individual ballots.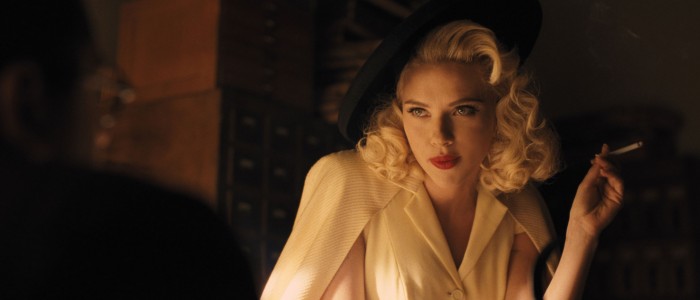 Peter Sciretta:
10. Popstar: Never Stop Never Stopping
9. The Witch
8. Zootopia
7. Deadpool
6. Hunt for the Wilderpeople
5. Finding Dory
4. The Jungle Book
3. The Nice Guys
2. Captain America: Civil War
1. 10 Cloverfield Lane
Angie Han:
10. Hail, Caesar!
9. Swiss Army Man
8. The Jungle Book
7. 10 Cloverfield Lane
6. Captain America: Civil War
5. The Lobster
4. Hunt for the Wilderpeople
3. Zootopia
2. Love & Friendship
1. The Nice Guys
Ethan Anderton:
10. Finding Dory
9. Swiss Army Man
8. Green Room
7. Popstar: Never Stop Never Stopping
6. The Lobster
5. Zootopia
4. Captain America: Civil War
3. Hunt for the Wilderpeople
2. Sing Street
1. 10 Cloverfield Lane
Jacob Hall:
10. Zootopia
9. Hail, Caesar!
8. The Lobster
7. The Nice Guys
6. 10 Cloverfield Lane
5. Everybody Wants Some!!
4. The Witch
3. Green Room
2. Sing Street
1. Midnight Special
Jack Giroux:
10. The Nice Guys
9. Midnight Special
8. Hail, Caesar!
7. A Bigger Splash
6. Zootopia
5. De Palma
4. The Invitation
3. Everybody Wants Some!!
2. Green Room
1. The Lobster
Christopher Stipp:
10. 10 Cloverfield Lane
9. Hail, Ceaser!
8. Presenting Princess Shaw
7. Midnight Special
6. Zootopia
5. The Nice Guys
4. The Fits
3. Captain America: Civil War
2. The Lobster
1. The Witch
Devindra Hardawar:
10. Zootopia
9. Hail, Caesar!
8. The Jungle Book
7. Green Room
6. The Witch
5. 10 Cloverfield Lane
4. The Nice Guys
3. The Lobster
2. Captain America: Civil War
1. Midnight Special