Pan's Labyrinth Criterion Collection Release Announced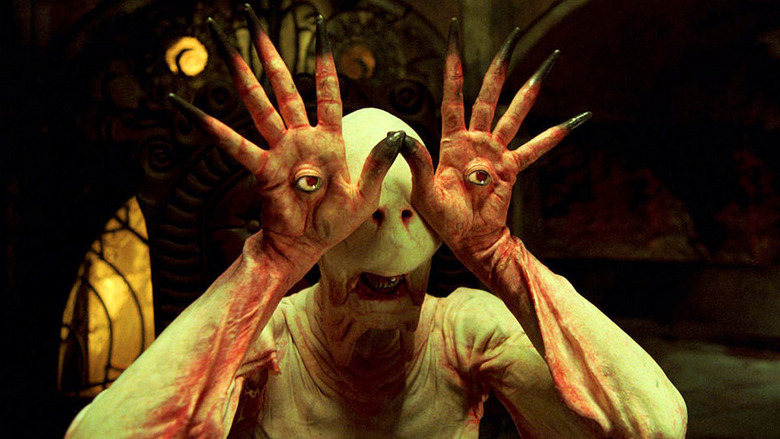 Another film of Guillermo del Toro's is making its way to the Criterion Collection. Following in the footsteps of del Toro's feature debut, Cronos, and the film closest to the director's heart, The Devil's Backbone, Pan's Labyrinth will be made available on Criterion later this year. The release is timed to the fairy tale's 10th anniversary.
Below, learn more about the Pan's Labyrinth criterion release.
Guillermo del Toro is a very entertaining presence on Twitter. The director offers up film and book recommendations, shares behind-the-scenes images and concept art, and more. Yesterday, after he teased the news a few days before the announcement, the director broke the news that Criterion is releasing Pan's Labyrinth on DVD and Blu-ray this Fall.
The 2006 film is often looked at as the filmmaker's best work, and understandably so. Most of del Toro's films have plenty of heart, horror, and beauty, but Pan's Labyrinth, narratively and dramatically speaking, it is his most satisfying work. Good luck trying not to tear up during Ofelia's (Ivana Baquero) heartbreaking journey.
The Criterion release's cover art is designed by Becky Cloonan, the comic book artist and writer. Del Toro and Criterion were "in complete agreement that Becky Cloonan was the right — no — the very best choice to do the cover for Pan's Labyrinth."
Criterion's Pan's Labyrinth 10th anniversary edition! And more news to come soon! pic.twitter.com/GWpToRoiqN

— Guillermo del Toro (@RealGDT) June 27, 2016
So there is three Criterion titles now!! Pan's cover by the great @beckycloonan pic.twitter.com/rHGsuPcIhl

— Guillermo del Toro (@RealGDT) June 27, 2016
Street date for Pan's Labyrinth on Criterion will be this Fall. But we will have some nice things at the LACMA exhibit.

— Guillermo del Toro (@RealGDT) June 27, 2016
If you haven't seen The Devil's Backbone- know that is my favorite film I've made...

— Guillermo del Toro (@RealGDT) June 27, 2016
This Criterion release may have been a few years in the making. Two years ago, del Toro told Collider they had conversations about Pan's Labyrinth.
You know we definitely have had that conversation with Criterion. They found a really good response to Devil's Advocate and Cronos. It's all in the hands of them being able to strike a deal with New Line and Warners for the film, but I would love nothing more than having that. That would complete the Spanish-language trilogy so far (laughs).
And now, the Spanish-language trilogy is now complete. I can't speak for the Devil's Backbone Criterion release, but they did do a fine job with Cronos, by including some new standout special features, including a tour of del Toro's Bleak House.
Any fan of del Toro's knows the home video releases for his films typically come with all sorts of illuminating extra features, most notably the director's audio commentaries, which are always giddy and passionate. There's no word on what new bonus features we'll get with the Pan's Labyrinth Criterion release, but the director said to expect more news once the Bleak House exhibit opens at LACMA.