'Justice League' Concept Art Offers A Better Look At The Whole Gang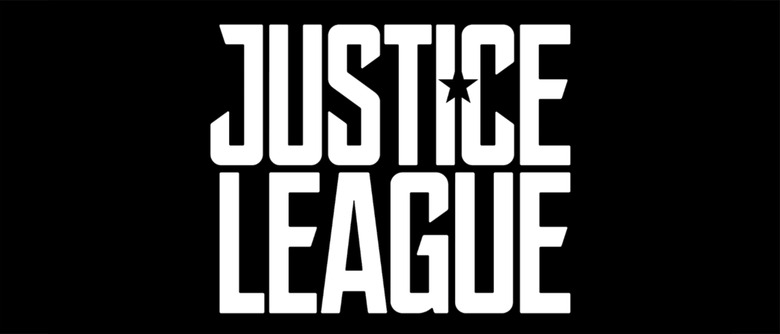 Earlier this month, our own Peter Sciretta visited the set of Warner Bros.' Justice League and returned with hopeful reports of a movie with more heart and a more colorful personality than the divisive Batman v Superman had. But as they say, a picture is worth a thousand words. So today, we've got some art for you to feast your eyes on.
A new bit of Justice League concept art has been revealed thanks to the digital HD release of the Batman v Superman Ultimate Edition, and it offers a better look at the whole gang: Batman (Ben Affleck), Superman (Henry Cavill), Wonder Woman (Gal Gadot), the Flash (Ezra Miller), Aquaman (Jason Momoa), and Cyborg (Ray Fisher). Check it out below.
Here's the new Justice League concept art via Coming Soon: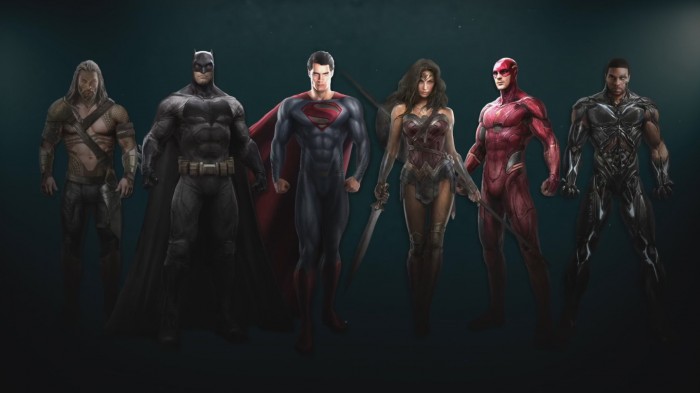 Batman, Superman, and Wonder Woman look more or less the same as they did in their last big screen appearance, in Batman v Superman. More interesting are the costumes for Aquaman, Flash, and Cyborg. The Flash, at least in the art, has the most brightly colored suit of the bunch — it's a sleek scarlet, less muddy than the reds of Superman and Superman and Wonder Woman's costumes. It looks a bit more polished than I would have expected based on Peter's description of the Flash uniform from the set, so I wonder if this concept art shows a different costume — maybe one designed by Bruce Wayne?
Aquaman's colors seem to be olive green and gold, though both shades are dark enough that they barely even register as colors. And Cyborg, naturally, has the most elaborately high-tech look of the bunch. If you look closely, you can see some of the gaps in his body. He's the one Justice League member who'll be created in CG — Fisher has been wearing a performance-capture suit on set.
There's only so much you can learn from a single piece of concept art, so there's a lot we still don't know about Justice League. But now, at least, we have a better notion of what our heroes will look like. Well, from the shins up, anyway. Do you like the new costumes?
Justice League opens November 10, 2017.
Fueled by his restored faith in humanity and inspired by Superman's selfless act, Bruce Wayne enlists the help of his newfound ally, Diana Prince, to face an even greater enemy. Together, Batman and Wonder Woman work quickly to find and recruit a team of metahumans to stand against this newly awakened threat. But despite the formation of this unprecedented league of heroes — Batman, Wonder Woman, Aquaman, Cyborg and The Flash -— it may already be too late to save the planet from an assault of catastrophic proportions.