Did Mark Hamill Hint That 'Episode VIII' Might Be His Last 'Star Wars' Movie? Of Course Not!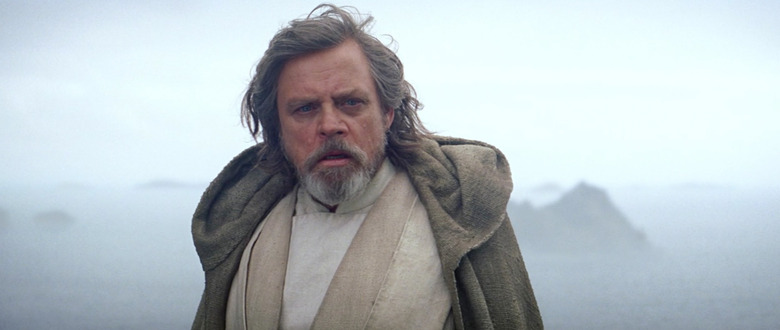 At a charity event in London this past weekend, Mark Hamill made a comment that has led many fans and some news outlets to believe that Star Wars: Episode VIII may be Luke Skywalker's last appearance in the Star Wars saga. We originally weren't even going to cover this story but some rather big sites picked up on it so now it's time to debunk the reports. Hit the jump to read Mark Hamill's response to the Luke Skywalker Episode 8 death reports.
During an event supporting the homeless charity The Big Issue, Star Wars: The Force Awakens star Mark Hamill reportedly told the audience "I finish Episode VIII, and then I'm out of work." This quote has led many fans and some news outlets to believe that Luke Skywalker won't make it out of Rian Johnson's movie alive. Hamill took to Twitter to explain his statement:
I meant "out of work" because #Ep8 is wrapping soon, OK? #DontOverThinkEVERYTHING #ParsingHamill #WaitForVIII https://t.co/5CIJ5Gqo99

— Mark Hamill (@HamillHimself) June 27, 2016
Of course, Hamill hasn't debunked the implication that Luke Skywalker could die, just clarified that he wasn't making that implication with his statement. I fully expect Luke Skywalker to, at very least, make it to the end of the ninth installment of the Star Wars saga. Harrison Ford's Han Solo already served as this trilogy's fallen mentor, and I don't see what purpose killing off Luke would have for the larger story. But who knows, I'm still someone who would like to see Luke get swayed by the dark side in the future of this series, which is probably the unpopular opinion.
Star Wars: Episode VIII will be released in theaters on December 15th 2017. I'm sure we'll probably get the title to Rian Johnson's installment of the Skywalker saga at Star Wars Celebration, which happens in the UK next month.