'Star Trek' Showrunner Bryan Fuller On What To Expect From The New Episodes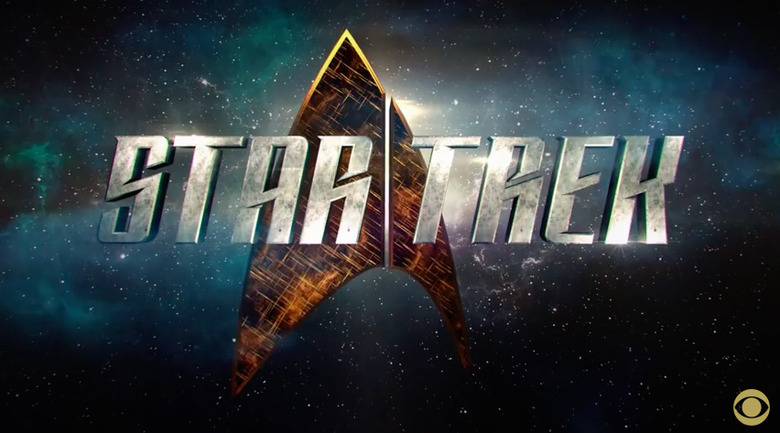 Writer and producer Bryan Fuller (Hannibal) is one busy, lucky man. At the moment, he's working on two notable television projects: Starz's adaptation of Neil Gaiman's American Gods and CBS' new Star Trek series. Fuller just revealed a few illuminating details about Star Trek, which will stream next year on CBS All Access.
Below, learn what Fuller has planned for the show.
This Star Trek series is a dream come true for Fuller. Back in the late '90s and at the start of the century, the lifelong fan of the property wrote episodes for Star Trek: Deep Space Nine and Star Trek: Voyager. He's showrunning CBS' reboot, which also involves Star Trek screenwriter Alex Kurtzman and the director of Star Trek II: The Wrath of Khan and Star Trek VI: The Undiscovered Country, Nicholas Meyer.
Fuller told Collider the arc of season one is written, in addition to breakdowns of the first six episodes, which will vary in length, of the 13-episode season. He also said that director Vincenzo Natali (Splice, Hannibal) is involved in the show:
Do you know the directors you're going to bring in?
FULLER: We haven't booked directors yet. We booked Vincenzo Natali, who will be our producing director, but he's not directing the first episode.
I'm assuming you've picked out stages?
FULLER: Yes, we've got stages and we're very far along. We're going to be putting sets up in a couple of weeks.
So you've basically been meeting with people for casting.
FULLER: I've met with a few actors, and it's an interesting process. There's a few people that we like and we want to carry on what Star Trek does best, which is being progressive. So it's fascinating to look at all of these roles through a colorblind prism and a gender-blind prism, so that's exciting.
The series begins shooting this September. Fuller almost always pushed the boundaries of television with Hannibal, and he has a similar sense of freedom with Trek. Since Star Trek isn't airing on CBS, with the exception of some sort of preview, it won't be subject to network standards and practices, although Fuller clarified not to expect much profanity or anything else that doesn't resemble Star Trek:
One of the things I love about TV is you can really go hardcore sci-fi because you're not trying to hit four quadrants.
FULLER: Right, right. And because we're CBS All Access, we're not subject to network broadcast standards and practices. It will likely affect us more in terms of what we can do graphically, but Star Trek's not necessarily a universe where I want to hear a lot of profanity, either.
On CBS All Access, which costs $5.99 a month, episodes of Star Trek will roll out on a weekly basis. Lastly — and this news should please Trek fans the most — Fuller, when asked if the show will feature an LGBTQ character, responded: "The progressive audience that loves Star Trek will be happy that we're continuing that tradition." For more information, head over to Collider to watch the full video interview with Fuller.