After 30 Years Of Waiting, 'Ferris Bueller's Day Off' Soundtrack Will Finally Be Released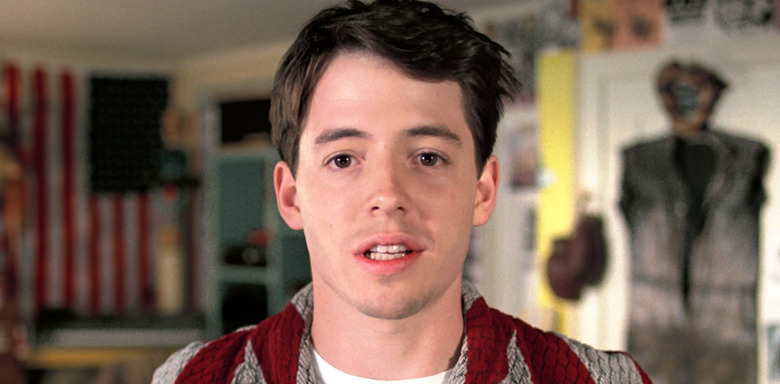 Most diehard John Hughes probably know the Ferris Bueller's Day Off soundtrack was never officially made available to the public, which is surprising for a Hughes film. At the time of the classic comedy's theatrical release, the writer/director believed the song choices wouldn't have made for a popular soundtrack, so he refused to release one.
If you were on Hughes' fan mailing list in the 1980s, then you might have gotten a single with a couple of the songs. But the rest of us have been out of luck until now. 30 years after Ferris Bueller's Day Off first hit theaters, its soundtrack is now officially coming out.
Salon has learned Paramount and La-La Land Records have made a deal to release the Ferris Bueller's Day Off soundtrack. The track list isn't completely locked down yet, but it's confirmed La-La Land Records will release the soundtrack later this year, possibly in September. The liner notes will feature interviews with the director's son, James Hughes, music supervisor Tarquin Gotch, composer Ira Newborn, and editor Paul Hirsch. Journalist Tim Greiving conducted the interviews.
The music used in Ferris Bueller's Day Off includes Yellow's "Oh Yeah," The English Beat's "March of the Swivel Heads," Dream Academy's "The Edge of Forever," and, unforgettably, The Beatles' "Twist and Shout."
Hughes once explained to Lollipop Magazine his reasoning for not wanting to release a Ferris Bueller's Day Off soundtrack (via Nerdist):
The only official soundtrack that Ferris Bueller's Day Off ever had was for the mailing list. A&M was very angry with me over that; they begged me to put one out, but I thought "who'd want all of these songs?" I mean, would kids want "Dankeschöen" and "Oh Yeah" on the same record? They probably already had "Twist and Shout," or their parents did, and to put all of those together with the more contemporary stuff, like the (English) Beat – I just didn't think anybody would like it. But I did put together a seven-inch of the two songs I owned the rights to – "Big City" on one side, and... I forget, one of the other English bands on the soundtrack... and sent that to the mailing list. By '86, '87, it was costing us $30 a piece to mail out 100,000 packages. But it was a labor of love. I cared about my audience and I cared about these movies.
That's just a lovely (and unsurprising) quote at the end from John Hughes. Soundtracks for the director's other films, including The Breakfast Club and Weird Science, were quite popular, so it's easy to imagine at the time some were frustrated with Hughes' decision, but his thinking behind not putting out a Ferris Bueller's Day Off soundtrack was reasonable.