'Divorce' Teaser Trailer: Sarah Jessica Parker's New HBO Comedy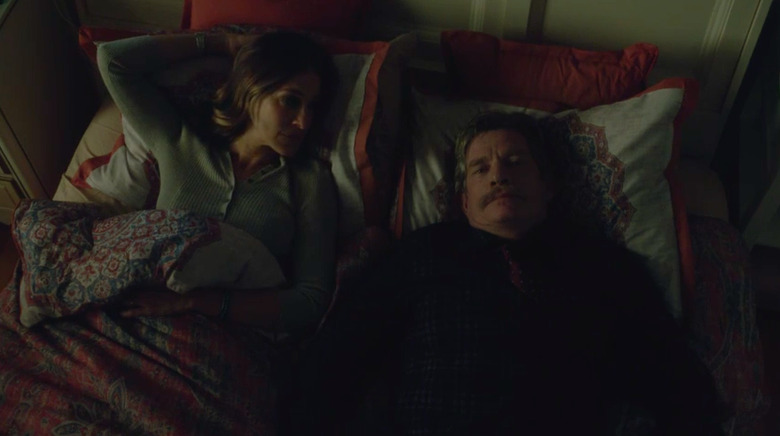 Yesterday, four months after HBO renewed Vinyl for a second season, they decided to pull the plug on the series. Season one was an expensive misfire, and it marked another disappointment for HBO, following the cancellation of The Brink, the response to True Detective season two, the death of two exceptionally promising shows involving David Fincher, and some production troubles with Westworld. But things are looking up for HBO, a company that's still been putting out plenty of high-quality content, despite their troubles.
HBO has an impressive lineup for the rest of the year, including their new comedy series, Divorce, starring Sarah Jessica Parker and, an actor I'd watch in almost anything, Thomas Haden Church. The show was created by actor, writer, and producer Sharon Horgan, who has been working on the show for a few years now, sometimes concurrently with her other series, Catastrophe.
Below, watch the Divorce teaser trailer.
In Divorce, Sarah Jessica Parker plays Frances, who's going through one long divorce from her husband, Robert (Church). The series co-stars Molly Shannon (The Year of the Dog), Talia Balsam (Mad Men), and playwright and actor, Tracy Letts (Homeland).
Here's the Divorce teaser trailer (which Parker shared on her Instagram account):
The song in the trailer is Man Man's "Head On (Hold On To Your Heart)," a song that's kind of perfect for a trailer for a show about divorce. It's a very charming first look at the series. The trailer features some great, funny lines and two lead actors that look like they have plenty of chemistry. HBO ordered 10 episodes of the 30-minute dramedy, which is Parker's first starring role in a series since Sex and the City.
The latest season of Game of Thrones is coming to an end this weekend, but there are plenty of shows to look forward to from HBO. In addition to Divorce, which doesn't have a scheduled premiere date yet, they'll soon bring audiences Vice Principals, The Night Of, and Westworld. Season nine of Curb Your Enthusiasm was also recently confirmed.
Here's the official synopsis for Divorce:
The half-hour comedy series DIVORCE (ten episodes) stars Sarah Jessica Parker, who also serves as an executive producer, as Frances, a woman who suddenly begins to reassess her life and her marriage, and finds that making a clean break and a fresh start is harder than she thought.
Divorce premieres this fall on HBO.