Taika Waititi Provides An Update On The 'What We Do In The Shadows' Sequel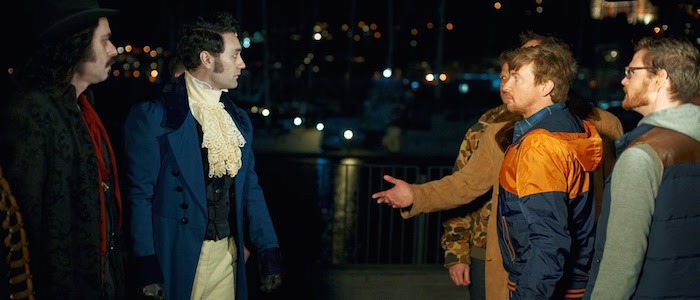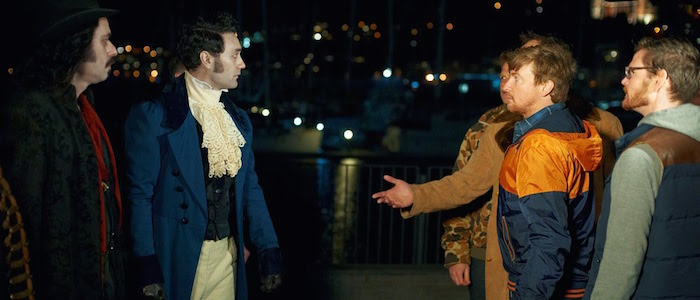 Taika Waititi co-wrote, co-produced, and co-directed one of our favorite films of last year, What We Do in the Shadows. While promoting his latest film, Hunt for the Wilderpeople — which is about as delightful as the vampire mockumentary — he discussed plans for a sequel to Shadows. The proposed sequel wouldn't center on Viago (Waititi), Vladislav (Jemaine Clement) or the bad boy of the group, Deacon (Jonny Brugh); instead, it'll focus on their adversaries–the werewolves.
Below, Taika Waititi discusses the plot of the What We Do in the Shadows sequel, which is titled We're Wolves, and when we might see the film.
While speaking with Entertainment Weekly, the outlet asked him about his plans for We're Wolves, which Waititi will co-write with Clement. The sequel won't take as long to make as What We Do in the Shadows did, but since the director is preoccupied with Thor: Ragnarok for the next year and a half, we still have a bit of waiting to do:
We want to do it, and we're coming up with story ideas. The first film took us about seven years to make, and we don't want to do that again. It's a lot easier now that we have all the characters, and we know how we want to do it, and we know that we can do it. The first time we were doing it, we had no idea what we were trying to do, really. It's not like we were inventing the mockumentary genre, but doing it with special effects, and trying to figure that all out, and make it funny, was a really, really long process.
Waititi went on to reveal the core conflict of the sequel involves the group leader, Anton (Rhys Darby), and the new guy, Stu (Stuart Rutherford), competing to see who's the top dog of the pack:
The same werewolf actors would come back. It would basically be Rhys [Darby] and Stu [Rutherford] vying for position as the alpha male in the werewolf gang.
Waititi also told Indiewire that he's going to make a smaller film after Thor: Ragnarok, and there's a chance it might not be We're Wolves. The director hopes to continue to strike that balance throughout his career, going back and forth between studio films and independent movies. Hopefully, before Waititi makes another studio project, we'll see New Zealand's werewolves, not swearwolves, back in theaters. In the meantime, we can look forward to Hunt for the Wilderpeople opening in limited release on June 24th.