Cool Stuff: Phantom City Creative's 'Jaws' Poster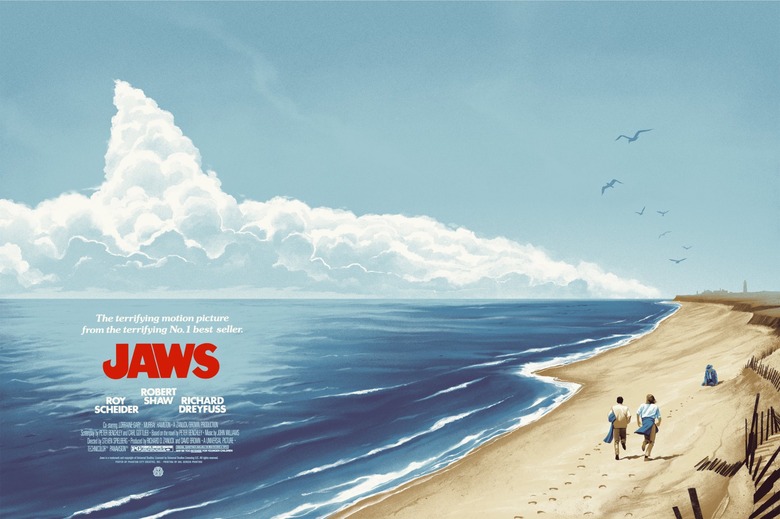 Mondo has unveiled Phantom City Creative's Jaws poster print, and its beyond cool. I already have the ApeMeetsGirl Jaws poster hanging on my wall, but if I didn't this would be in its place. Find out how you can get the poster and see the atomic-looking variant, after the jump.
Here is a look at the more limited variant poster print: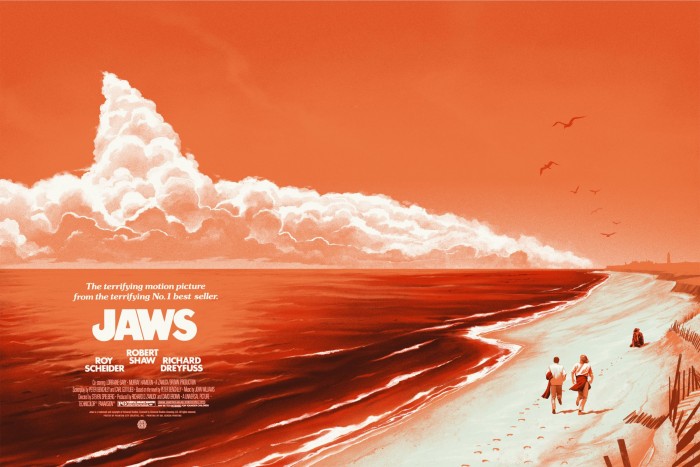 Okay so first lets get to the bad news: the poster will be on sale at the Alamo Drafthouse's Jaws On The Water screenings which happen the next two weeks in Del Valle Texas. The event sounds amazing, as Alamo is constructing an Amity Island beach party before the screening complete with The Lone Star Beer Garden. Guests will sit in the water for the screening of Steven Spielberg's blockbuster classic in a specially designed inner tube created just for this year's event. The bad news is that the posters will be on sale at these nine screenings, and only the leftovers will be made available online.
While supplies last, so we recommend going to an earlier screening to guarantee a print!

— MONDO (@MondoNews) June 21, 2016
And chances are that all the posters could sell out before the last screening, meaning you might have to pay some poster flipper an an insane uncharge on eBay to get a hold of one of these prints. Of course, we don't have any additional details about these prints, and that means size (although we assume its 24 x 36) or how many are being printed (probably in the hundreds). So if you can, buy tickets to the Jaws On The Water screenings in Texas for your chance to buy one of these awesome pieces of pop culture art.