'Frozen' Animated Shorts Coming From LEGO And Disney; Original Voice Cast To Return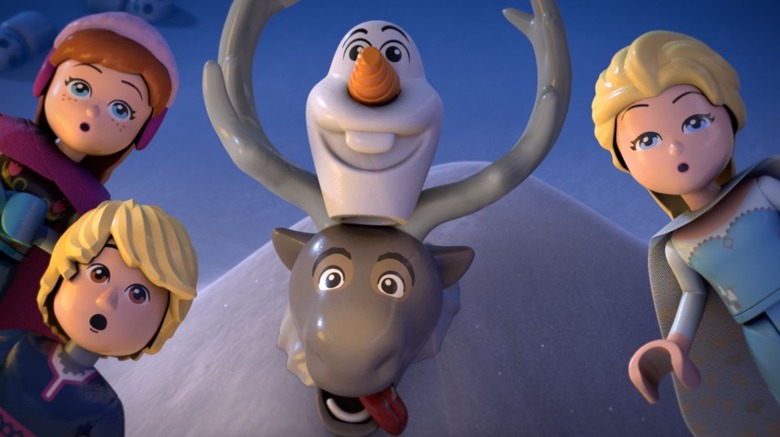 Disney Animation has been working on a Frozen 2 for the past several months, but we've still got a while to wait before the film actually hits theaters. In the meantime, though, we'll get to see the gang back together again in a slightly different form. The Disney Channel is teaming with the LEGO Group for Frozen Northern Lights, a "brand extension" that will include a series of brand-new animated shorts. 
Andrew Sugerman, executive vice president of Disney Publishing Worldwide, describes Frozen Northern Lights as "a brand-new original story and it's going to feature all of the Frozen fan favorites." The good times will kick off July 5 with Journey to the Lights, a 224-page novel written by Suzanne Francis and published by Random House. The story has the Frozen characters "on an epic adventure to restore the Northern Lights." It'll be the first of ten books released through the end of 2017.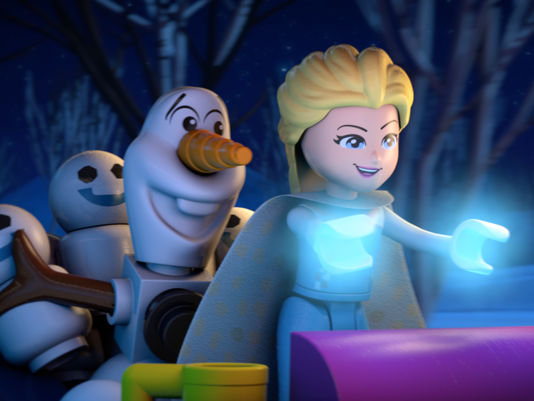 [via USA Today]
Then in November, Frozen Northern Lights will air four animated shorts from the LEGO Group on the Disney Channel. Five of the core cast members are back for Frozen Northern Lights: Kristen Bell as Anna, Idina Menzel as Elsa, Jonathan Groff as Kristoff, Josh Gad as Olaf, and Frank Welker as Sven. It doesn't sound like Santino Fontana's Hans will be back. Oh, if only there was someone out there who loved him. The gang will be joined by a new main character named Little Rock.
Also coming from Disney will be an official Frozen Instagram account, @DisneyFrozen. Still more updates can be found at Frozen.Disney.com, including an excerpt from Journey to the Lights.
Although Disney hasn't rushed to put out a Frozen 2, it's been capitalizing on the success of the original film in other ways. Many of the Frozen characters returned last year for Frozen Fever, a short film that played with Disney's live-action retelling of Cinderella, and a Frozen animated special is coming to ABC in 2017. In addition, there's a Frozen Broadway show slated to open in 2018, and the Frozen Ever After ride has just opened at Disney World.