'Spider-Man' Animated Movie Gets Director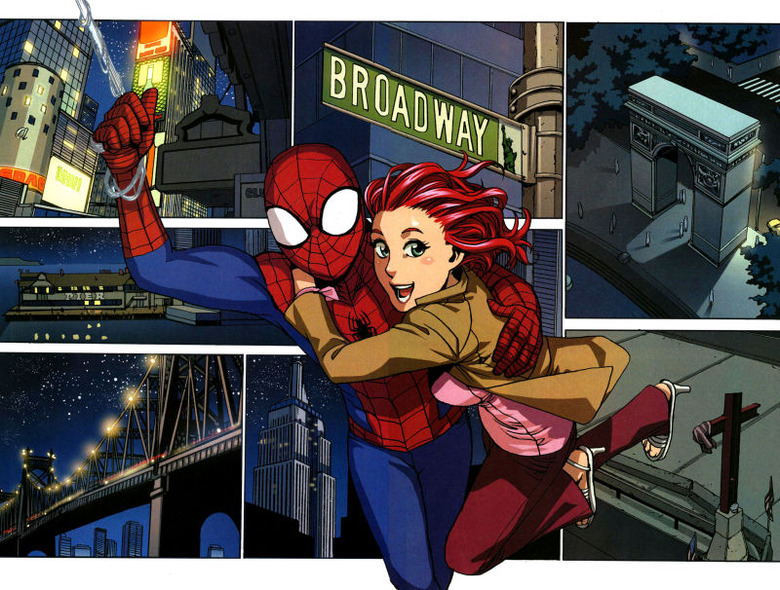 As shooting gets underway on Spider-Man: Homecoming, Sony is taking a big step forward with its other upcoming feature about the webslinger. Sony Pictures Animation announced today that Bob Persichetti will direct the Spider-Man animated movie first announced last year. The project has been developing with producers Phil Lord and Chris Miller; Lord also wrote the screenplay. 
Avi Arad and Amy Pascal are producing the Spider-Man animated movie with Lord and Miller. As previously clarified by Sony, the animated Spider-Man movie "will exist independently of the projects in the live-action Spider-Man universe, all of which are continuing." In other words, the animated Spider-Man does not fit into the same continuity as the current live-action Spider-Man, who made his Marvel Cinematic Universe debut this summer in Captain America: Civil War and will get his own solo movie in 2017.
When Lord and Miller were first announced for the Spider-Man animated movie, we wondered if they might also direct. But it's understandable that they've decided not to, as they'll be tied up for the foreseeable future with Disney's Han Solo spinoff. Persichetti got his start in the animation department at Disney, working on Hercules, Mulan, and Tarzan. More recently, he's served as a story artist on Shrek 2 and Monsters vs. Aliens and as head of story on Puss in Boots and The Little Prince.
Sony has been pretty vague about what exactly the Spider-Man animated movie will be. Rumor has it the film will focus on Miles Morales rather than Peter Parker, but according to THR the studio is keeping its lips sealed for now. They are, however, very eager to talk about how amazing it will be. At CinemaCon this spring, SPA head Kristine Belson promised the film would offer "a vision of Spider-Man that will take your breath away," and "break new ground for the superhero genre."
Maybe it'll live up to Belson's lofty promises and maybe it won't, but either way it'll be a while before we know for sure. The Spider-Man animated movie won't open until December 21, 2018.