StudioCanal Purchases 'Paddington' Brand; Third Film Already Being Planned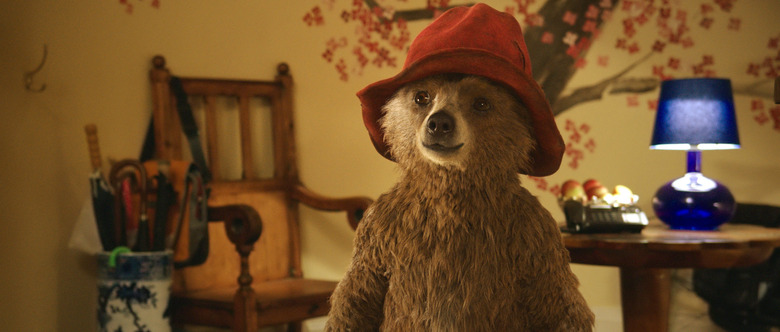 Co-writer/director Paul King (The Mighty Boosh) is returning for the Paddington sequel. Producer David Heyman (Gravity, Harry Potter) and financier-distributor StudioCanal were intent on bringing King back for a follow-up film, after the marvelous work he did with the first Paddington. The adaptation was a hit with critics and foreign audiences, and King deserves plenty of credit for successfully bringing Michael Bond's lovable talking bear (voiced by Ben Whishaw) to the big screen. Filmgoers want more of Paddington the Bear, and so does StudioCanal. They have some big plans for the bear, including a Paddington 3.
Below, find out the other ideas StudioCanal has for Michael Bond's creation.
According to Variety, excluding publishing rights (which author Michael Bond continues to keep), StudioCanal has purchased all the rights to Paddington Bear. StudioCanal acquired both Paddington and Company and The Copyrights Group. The former owned the Paddington rights, and the latter was the merchandising group that licensed the rights to Paddington Bear. In addition to Paddington and Company and The Copyrights Group, StuioCanal bought Harvey Unna and Stephen Durbridge Ltd. — the company that represented the Paddington media rights.
How much all these deals cost StudioCanal is undisclosed. The CEO the European film company, Didier Lupfer, told Variety about the potential plans to expand the Paddington brand:
If you want to be a big European player, you need a 360-degree vision for the properties you own. There is a huge growth potential for us. If you're producing 'Paddington 2,' you have the potential to create TV series, live entertainment, theme parks, merchandising and licensing, video games.
Lupher and all involved want to model StudioCanal after Hollywood studios, focusing more preexisting properties, potential spinoffs, and more. The CEO added:
European people have tremendous stories to tell. We want to develop big IPs like 'Paddington.' Europe's IP potential – culturally, historically – may be even greater than in the U.S.
Lupher confirmed plans for a Paddington 3, but he didn't comment any further on another Paddington sequel. It's unsurprising StudioCanal is thinking this far ahead, given the success of the first movie, which was their biggest hit to date. With a reported budget of $55M, the film earned over $259M at the worldwide box-office and scored a 98% on Rotten Tomatoes. Domestically, the film made over $75M. As for Paddington 2, it will begin production this October, and it is scheduled to open in the U.K. on November 24th, 2017.
Paddington 2 currently does not have a U.S. release date.