'The Legend Of Tarzan' Final Trailer: Alexander Skarsgård Reunites With His Ape Family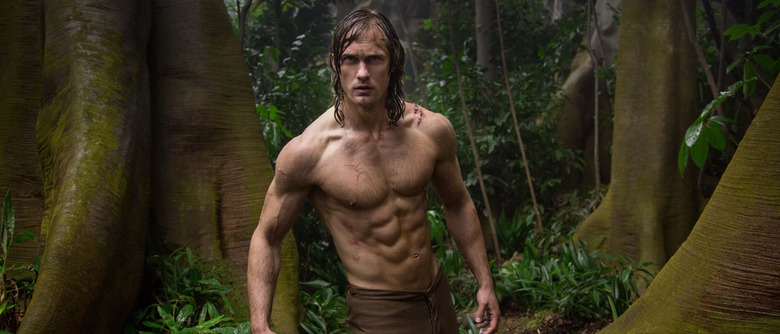 With The Legend of Tarzan set to swing into theaters July 1, Warner Bros. is making one final push to get you into theaters. An extremely buff Alexander Skarsgård stars as iconic hero, who's since left his jungle roots behind to settle down as John Clayton III, Lord Greystroke, in 19th century England. He's happily married to Jane (Margot Robbie), and life is comfortable if a bit dull. Then he's called back to the Congo thanks to a convoluted plot masterminded by the evil Captain Léon Rom (Christoph Waltz). The only way to survive is to embrace his animal side once more.
Watch the Legend of Tarzan final video below.
The Legend of Tarzan is directed by David Yates, director of the last four Harry Potter movies and the upcoming Harry Potter spinoff Fantastic Beasts and Where to Find Them. It represents his only break from that franchise in roughly a decade. Yates has established himself as a director who's competent and reliable, but not terribly exciting, and The Legend of Tarzan looks to be in that same mold. At least with the Harry Potter movies, he has a beloved brand name to fall back on; while The Legend of Tarzan looks entertaining enough, it'll face an uphill climb to distinguish itself in an already crowded summer movie season.
It has been years since the man once known as Tarzan (Alexander Skarsgård) left the jungles of Africa behind for a gentrified life as John Clayton, Lord Greystoke, with his beloved wife, Jane (Margot Robbie) at his side. Now, he has been invited back to the Congo to serve as a trade emissary of Parliament, unaware that he is a pawn in a deadly convergence of greed and revenge, masterminded by the Belgian, Leon Rom (Christoph Waltz). But those behind the murderous plot have no idea what they are about to unleash.