Sequel Bits: 'The Conjuring 3', 'Jurassic World 2', 'Beetlejuice 2', 'Iron Sky 3', 'Transformers 5', 'Independence Day 2'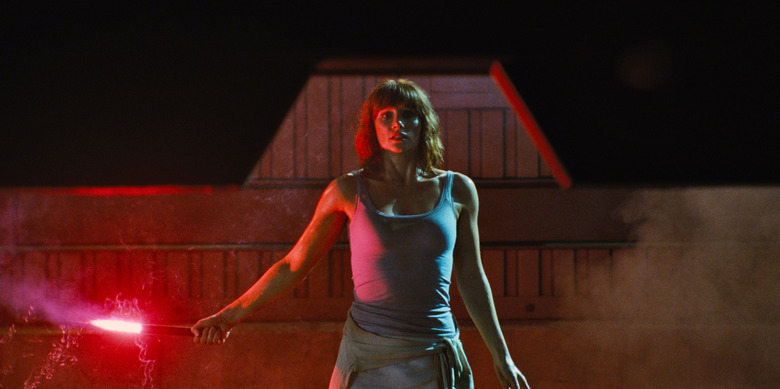 Have you heard? Sequels haven't been doing so hot this year. And yet there's no end to them in sight. After the jump:
How is Jurassic World 2 protecting its secrets?
James Wan says The Conjuring 3 will be set in the 1980s.
Yes, Winona Ryder still wants a Beetlejuice sequel.
Iron Sky 3 is happening thanks to China.
Rumored details emerge about Transformers: The Last Knight.
Independence Day: Resurgence puts out a Las Vegas tourism ad.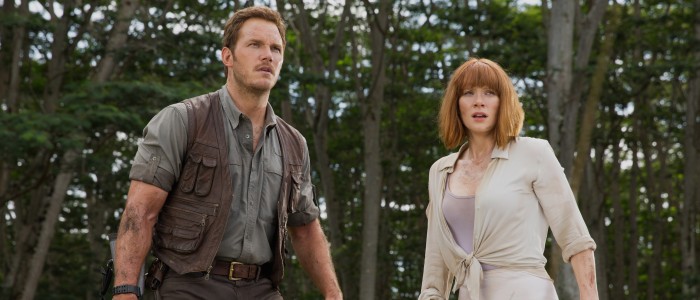 It's getting harder and harder for highly anticipated sequels to keep their secrets. The juiciest details have a way of leaking out, whether via inside sources, hackers, paparazzi, or even just random fans who luck into some intel. So Jurassic World 2 has a very specific way of keeping everything under wraps. Actress Bryce Dallas Howard revealed to Cinema Blend that the filmmakers (including director J.A. Bayona) simply won't discuss the project in written form.
Whenever I have the chance to be around that group, that crew I like get information. [laughter] J.A.'s over in Europe right now, so I haven't seen him in person. I'm sure he wouldn't... because you know what, the emailing and texting, you can't go on record. You can't write anything down, commit to anything in writing. So, tonight I'll just be like, 'Can you verbally explain to me what's happening?' But we'll shoot it next year.
That approach won't work forever, but it's probably a good strategy for now. The last thing these people need is for some early idea to get taken out of context and picked apart by rabid fans like us.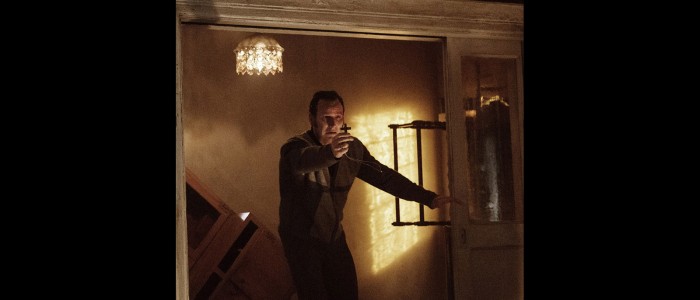 The Conjuring 2 was a hit, and you know what that means: It's time to start thinking about The Conjuring 3. James Wan has some ideas already. "[Ed and Lorraine Warren] do have a lot of stories so I think, organically, if we're lucky enough to tell future chapters, there's a lot of stuff we could be pulling from," he said to IGN. And Wan even knows which of those stories he wants to tell next. "I do have something specific but I'm not going to say it. But I will say this — I do think Conjuring 1 and 2 are both set in the '70s, I think Conjuring 3 has got to be set in the '80s."
Hmm... a 1980s case involving the Warrens? Horror nuts, make your best guesses in the comments as to what that might be about.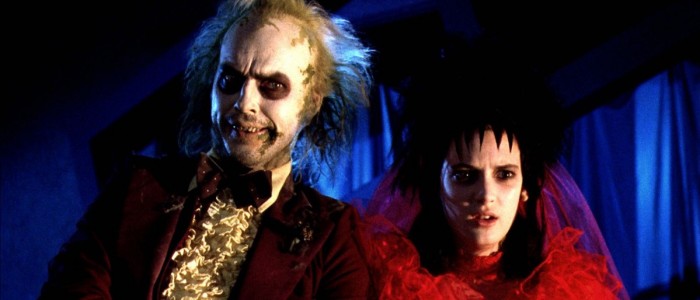 You can summon Beetlejuice simply by saying his name three times, but it's taking a lot more chatter than that to get Beetlejuice 2 off the ground. The latest update on the long-developing project comes from Winona Ryder, who told Collider she wants her old director Tim Burton and her old co-star Michael Keaton to join her on this journey:
I don't really know what's going on with that. Obviously, it was an iconic film. The only way it could really ever be done is with Tim [Burton] and Michael [Keaton]. I don't know. There's something that really resonates with all ages, with that film. It's interesting. I think it would be great if it happened, if it was the right circumstances. Gosh, you know you're getting older when they're making TV shows, sequels or plays for things that you did. It's very flattering and very humbling, indeed. I heard they were making another Little Women. Mine was the fifth one, so that's kudos to Louisa May Alcott. It's just very flattering.
As of last month, Burton was telling press that "there's nothing concrete yet," so she may be waiting awhile to get her wish.
The Moon Nazis aren't going anywhere. Iron Sky: The Ark — the third entry in the Finnish sci-fi comedy series — is coming, this time with a bigger budget thanks to Chinese production partner Shangdong Jiabo Culture Development Co. Timo Vuorensola once again returns to direct. Max Wang (Wolf Totem) wrote the script. Shooting is expected to begin in China next year for release in 2018. If that seems a long time to wait, don't fret — we've still got the second film, Iron Sky: The Coming Race, arriving sometime next year.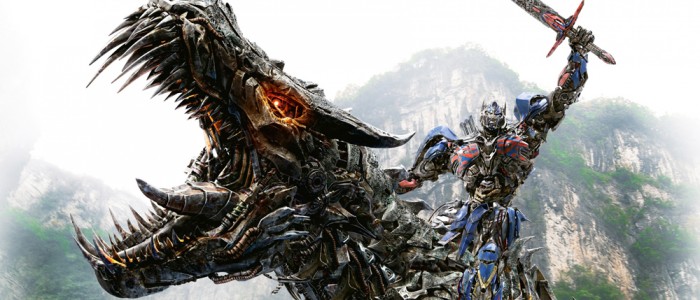 The fifth Transformers movie recently got an interesting title: The Last Knight. Then it went ahead and hired a proper knight, Sir Anthony Hopkins, to join Mark Wahlberg and Josh Duahmel in their robot-alien shenanigans. But what does it all mean? How do all of these different elements come together? JoBlo claims to have the intel. According to them, Transformers: The Last Knight sees Optimus Prime finding his home planet of Cybertron, and trying to bring it back to life via a special artifact. And then:
Somehow the artifact ties into Merlin, the magician of King Arthur lore. Apparently, the power of magic was given to Merlin by a Transformer and somehow the artifact ties into this. As far as what the artifact is, we can't say, but I wouldn't be surprised if it has something to do with the famed sword Excaliber (I mean, they did make sure to include a sword in the new logo, didn't they?). That's just speculation on my part, but it sounds reasonable. Of course, we've seen the effects of time travel in these films already and are aware of Transformers visiting Earth throughout the planets existence, so that certainly fits with the universe they've created and now it appears that the story will add British Mythology to the narrative.
Their sources add that we'll see three new Transformers: The Creator, Squeaks (who turns into a Vespa), and Cogman (who turns into an Aston Martin). The last of those is a vaguely British-sounding Transformer, which is where Hopkins might come into play. We'd caution you to take all this with a grain of salt for now — none of these plot details have been confirmed — but it's something to mull over until we get something more solid.
In our universe, Las Vegas is a glittering neon oasis of hedonism in the middle of a dusty desert. In the Independence Day: Resurgence universe, it's as dusty and run-down as anything around it — but it's still a tourist draw for those who like to drink, gamble, and elope. It's also a patriotic attraction for those who want to remember the fallen heroes of the War of 1996. Watch the promo, and visit Las Vegas if you like, but try not to be disappointed when you remember that ours is still intact.