Director Gary Ross Discusses How 'Ocean's Eight' Is A Continuation Of The 'Ocean's 11' Trilogy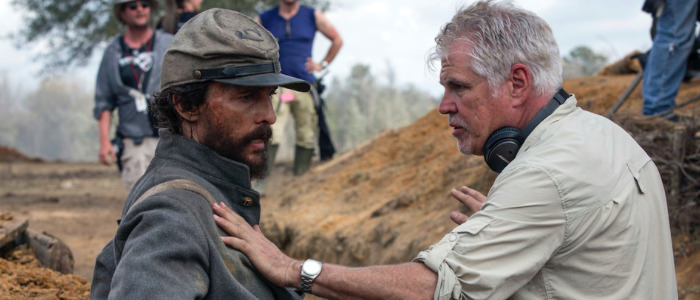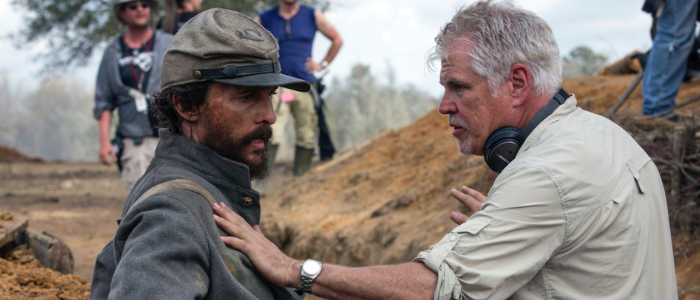 "We'll break the cast right now and blow up the Internet," director Gary Ross joked after we mentioned Ocean's Eight to him. No, the Free State of Jones writer and director didn't reveal to us the film's entire ensemble cast, which has been previously reported or rumored to star Sandra Bullock, Cate Blanchett, Helena Bonham Carter, Mindy Kaling, and Elizabeth Banks. One thing Ross did tell us, however, is that his film is very much a continuation of the tone Steven Soderbergh established with his incredibly entertaining Ocean's remake trilogy.
Below, Gary Ross discusses Ocean's Eight.
The rumored title for the Ocean's Eleven spinoff was Ocean's Ocho, but Ross confirmed to us that the title is Ocean's Eight. Ocean's Ocho was simply a nickname they had for the project, which The Hunger Games and Seabiscuit director has spent much of his career building towards making. You may recall Soderbergh did some second unit work on The Hunger Games, but that wasn't the first collaboration between the two filmmakers.
When we asked Ross how similar the tone and style of Ocean's Eight is compared to Soderbergh's trilogy, the director discussed their history together and a bit of what to expect from his film:
I think it's a pretty similar tone. You know, Steven Soderbergh and I are incredibly close friends, and we would not have done this if we weren't. I don't think he would've wanted anyone to do it if we weren't. This is very much an extension and a continuation. He's a producer on the movie. In one way or another, this has been a 20-year conversation between Steven and I, collaborating in ways the whole world doesn't know about: I helped him on the previous Ocean's Eleven films; he shot second unit on The Hunger Games; I've done ADR lines for him; and he reads all my scripts. It's a very long, ongoing collaboration. This, I think, is a very seamless process. We're different filmmakers, obviously, so there will be those differences, but one of the things I'm drawn to is the amazing tone Steven was able to create, and we discuss that a lot. We discuss the cinema a lot, the shooting style, the rhythm, the editing style, and the music. We discuss it all. I'm in no way trying to reinvent the tone, and I'm thrilled and honored to be extending it. It's really fun to work with.
Ross continued to praise Soderbergh's choices with the Ocean's Eleven trilogy, which are the kind of fun, lighthearted but not thin summer movies we don't see too often these days. They're dramatic when they need to be and have emotional stakes, especially the first installment in the trilogy. But for the most part, they're just incredibly charming, colorful, and sometimes experimental crowd-pleasers with an immensely watchable cast of characters. If you're a fan of the original series' playfulness, then you should be happy to hear Ross is keeping it in mind for Ocean's Eight.
Make sure to check back next week for our full interview with director Gary Ross.