J. Michael Straczynski's 'Rising Stars' Will Be A Movie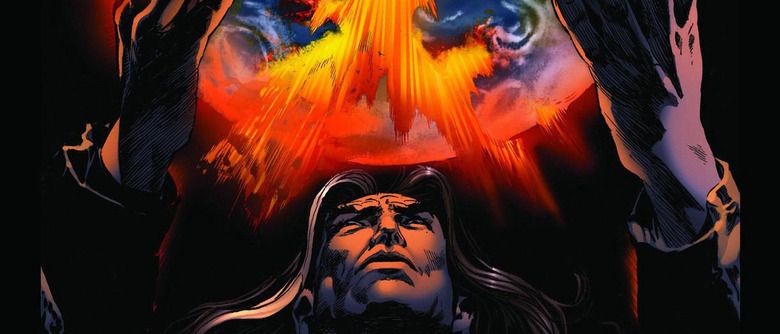 J. Michael Straczynski's Rising Stars could be the new rising star of the superhero movie genre. MGM has put into development a movie adaptation of Straczynski's late '90s / early aughts comic book series, which followed 113 "Specials" — people born with special abilities after a mysterious and extraordinary event. Straczynski, co-creator of Babylon 5 and Sense8, will write the script himself. Deadline reports MGM has just optioned Rising Stars. The comic book limited series put out 24 issues between 1999 and 2005, and has yielded several spinoff miniseries. The trade offers this summary of the books:
Rising Stars follows a special group of people all linked to one extraordinary event, and how they change the world we know into something we only imagined. It offers a new world of superheroes, as 113 children who were in utero when a meteor hit their Illinois hometown were left with special powers. Some of them are being murdered, and when that happens, their powers switch to the remaining "specials," some of whom want nothing to do with this superhero business.
In addition to writing, Straczynski will also produce along with Atlas Entertainment's Alex Gartner (Warcraft) and Richard Suckle (Suicide Squad). No director has been named.
Straczynski has made a name for himself in film, TV, and comics. He is perhaps best known as the co-creator of Babylon 5 and its spinoff Crusade. More recently, he teamed up with Lana and Lilly Wachowski for Sense8, a deeply weird (and, if you ask me, deeply delightful) Netflix series about eight people around the world who share a psychic link. He has also been working on Red Mars, a Spike TV series based on Kim Stanley Robinson's novels.
His big-screen credits include World War Z, Thor, and Changeling. As a comics writer, he's known for The Amazing Spider-Man, Superman: Earth One, and many other titles. He has The Flash: Earth One expected to hit shelves sometime this year.