'Malignant Man' Movie Coming From James Wan And 'San Andreas' Director Brad Peyton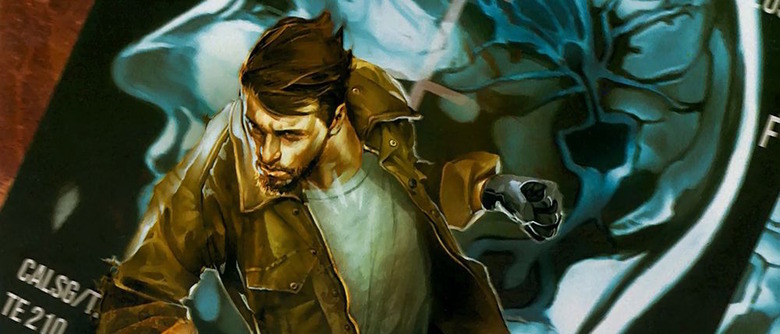 As James Wan enjoys the success of The Conjuring 2 and prepares to dive into Aquaman, another of his projects is taking a big step forward. San Andreas director Brad Peyton has signed on for Malignant Man, an adaptation of a Boom! Studios comic that Wan co-created. Yep, in between all his directing and producing commitments, Wan somehow found time to write a comic. 
Deadline reported on the Malignant Man movie news. Written by Wan and Michael Alan Nelson and illustrated by Piotr Kowalski, the Malignant Man comic follows Alan Gates, a man suffering from terminal cancer. Or so he believes. It turns out his tumor is actually a mysterious alien parasite. Now armed with incredible powers, a renewed purpose, and a second lease on life, Gates battles a secret evil army buried under society's skin, while simultaneously wrestling with his own forgotten past.
Zak Olkewicz wrote a draft of the Malignant Man screenplay. Peyton and Wan will produce the project along with Boom!'s Ross Richie and Stephen Christy. Boom!'s Adam Yoelin is co-producing and Peyton's Factory Backwards partner Jeff Fierson will executive produce. Malignant Man is set up at 20th Century Fox.
The studio first scooped up Malignant Man for Wan to develop and possibly direct, but Wan seems pretty busy at the moment. In addition to directing The Conjuring 2, he's produced the horror flick Lights Out and is now getting ready for Aquaman. Plus, he worked on the MacGyver reboot coming to CBS this fall, and will produce Insidious Chapter 4.
Peyton's last release was San Andreas, which reunited him with his Journey 2: The Mysterious Island star Dwayne Johnson. They'll team up again for Rampage, based on the video game, as well as San Andreas 2 and Journey 3. Peyton also has the horror movie Incarnate out this fall, and he's just wrapped the pilot for the Discovery Channel series Frontier. (That one happens to star Jason Momoa, star of Wan's Aquaman. Everything's connected!)