'Inner Workings' First Look: Heart And Head Fight It Out In Disney's New Short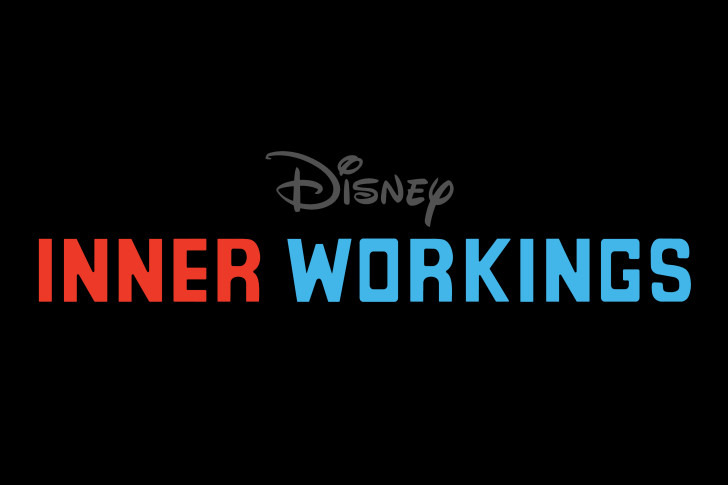 This weekend brought the first trailer for Disney Animation's Moana, and now we also have a first peek at the short film that'll debut with Moana. Inner Workings dives into the head-vs.-heart dichotomy we're all familiar with, as a fearful brain and his good-time heart wrestle inside an ordinary Joe. An Inner Workings first look image has been revealed ahead of its world premiere at the Annecy International Animation Film Festival this week, and you can check it out after the jump. 
USA Today unveiled the Inner Workings first look photo.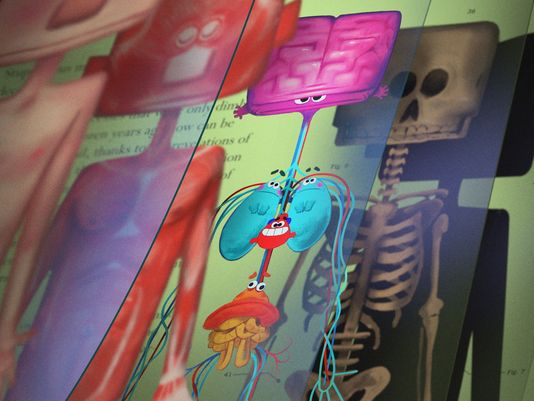 Inner Workings is directed by Leo Matsuda, who served as a story artist on Big Hero 6 and Wreck-It Ralph. The two main characters are the brain and the heart of Paul, an office employee whose walk to work is filled with distraction. He's torn between his monotonous job and the temptation to ditch it all to have fun at the beach.
"A lot of times, there are these stories where your heart wants to do something and you abandon all responsibility," said producer Sean Lurie. "The message is actually how do you find fun and joy and incorporate that into your life?" In the end, both sides are able to come to an understanding that lets Paul achieve some balance. "It's why I had the urge to tell the story, because it's something I have to work on — how to balance in my life," said Matsuda.
It's no coincidence that the pages above look like something out of a textbook. Matsuda revealed that he was originally inspired by the Encyclopedia Britannica, and specifically the transparent overlays in the biology section. "That was something that stuck with me since I was little," he said.
The artwork seems to have that bright, colorful, polished Disney sheen, while also looking quirky and unusual. (It's not every day Disney puts out a film in which inner organs are the main characters.) And it looks pretty distinct from Pixar's Inside Out, the most obvious point of comparison for the premise. We'd been looking forward to Disney's Moana for its own sake, but Inner Workings